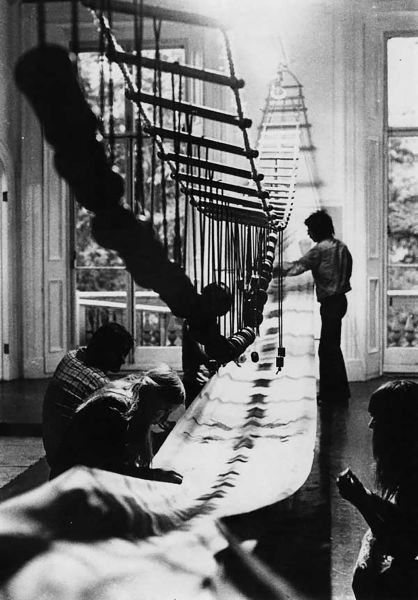 THURSDAY JULY 14
Opening: "I Am an Enigma, Even to Myself," David Medalla at VENUS
"All my work is informed by personal experience," the artist David Medalla once said. An established name in kinetic and participatory art, Medalla will show work in "I Am an Enigma, Even to Myself," at VENUS gallery. In 2014, VENUS housed the artist's eight-foot-tall bubble machine titled Cloud Canyons—one of his most iconic works. Since 1968, numerous iterations of his participatory art piece A Stitch in Time have appeared at museums, galleries and biennials worldwide. According to a press release, the piece, which involves stitching onto a piece of cloth, was inspired by an incident in which Medalla offered needles and thread to ex lovers at an London airport, which he asked them to use to stitch anything they wished—drawings, poems, or otherwise—onto a handkerchief. Years later he met a backpacker in Amsterdam carrying a totem of colorful cloths, which Medalla was shocked to find included one of the handkerchiefs he had given away. Aside from paintings, sculpture, photographs and other ephemera, "I Am an Enigma," will include a 2013 version of A Stitch in Time and a new participatory exhibit that you'll just have to stop by and, well, participate in.
VENUS,980 Madison Avenue New York, NY 10075, Thursday July 14, 6pm-8pm. Free to all, no RSVP Required
Opening: "MELODRAMA, Act 2: New York" at Luxembourg & Dayan
If you're seeking drama, skip the cinema and go to the gallery. Work by Jeff Koons, Vincenzo Gemito, Urs Fischer and Richard Serra will star in Luxembourg & Dayan's "MELODRAMA, Act 2″—an exhibition in which sculpture, photography and video "function as characters in a melodramatic play," according to the gallery. Curated by Francesco Bonami, the MELODRAMA will span both Luxembourg & Dayan's New York and London venues, so if by chance you'll be heading overseas, view work by Pino Pascali, Maurizio Cattelan, Franco Vimercati and Fischli & Weiss in "MELODRAMA Act 1" in London. The event marks the fourth in a series of exhibitions intended to investigate sculpture—an endeavor that "traces the blurry line…between materiality and imagination," according to the gallery.
Luxembourg & Dayan, 64 East 77th New York, NY 10075 July 13, 10am-5pm. Free to all, no RSVP required.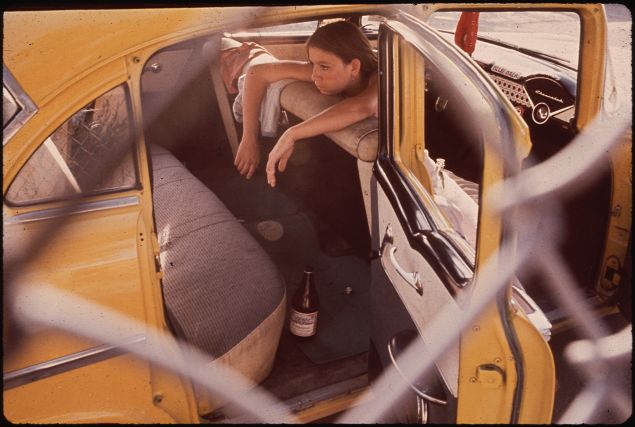 Screening:  "Danny Lyon Screenings" at the Whitney
By now, you might have already visited the Whitney's retrospective, "Danny Lyon: Message to the Future," to behold some 175 photographs, films and ephemera pertaining to social and political issues. The 1960s street photography pioneer has been involved in activism since the Civil Rights movement. More recently, he drew attention after his photographs of a young Bernie Sanders were discovered. This afternoon, catch a double-feature screening at the museum's Susan and John Hess Family Theater, featuring Lyon-centric films that complement the exhibition. Media Man, released in 1994, tracks filmmakers Nancy and Danny Lyon over five years of production and, the museum explains, "[addresses] questions of country and family with unstinting honesty and humor." The 2005 film Two Fathers explores themes of fatherhood and time.
Whitney Museum of American Art, 99 Gansevoort Street, New York, N.Y. 10014, July 14, 2pm-4pm. Free with museum admission.
Party: "Flux Thursday: Interdependence Day BYOBBQ Potluck" at Flux Factory
In case you didn't devour enough hot dogs on July 4, check out a quirky event that Long Island City's Flux Factory calls a "reverse July 4th" potluck BYOBBQ. Attendees are encouraged to bring vegetarian eats to sizzle on the grill, a side dish for guests to nosh on at the event, and their dancing shoes. Titled "Interdependence Day," a riff on the traditional American Independence Day BBQ, the event invites discussion on the interdependent relationship between art and politics. Curated by Flux Factory's artist in residence Christina Freeman, the BBQ will also include miscellaneous contributions from the ceramics collective Fpoafm, Nomadic Studios, food ethics writer Chris Schlottmann, The Mayday Collective (a community space, bar and cafe) and the performance artist Maya Jeffereis. Based in New York, Jeffereis' work has appeared at NARS Foundation, New Britain Museum of American Art and New Art Dealers Alliance. She will host a thought experiment about "ethics, morality, identity politics and nation-building."
Flux Factory, 39-31 29th Street, Long Island City, N.Y., 11101. July 14, 8pm-10pm. RSVP required.
FRIDAY JULY 15
Performance: "Robert Aiki Aubrey Lowe Levitation Praxis Pt. 4″ at MAD. 
At the Museum of Art and Design, witness the collision of sculpture and sound. Tomorrow, the Brooklyn-based sound artist, musician and composer Robert Aiki Aubrey Lowe who performs under the moniker Lichens will perform a sound piece called Levitation Praxis Pt. 4 in conjunction with the museum's exhibition "Atmosphere for Enjoyment: Harry Bertoia's Environment for Sound"; Lowe will perform music using original sounding sculptures created by the prolific artist, designer and sculptor Harry Bertoia—a nod to Bertoia's original Sonambient recordings in which he too used his sculptures as instruments. Lowe, who has performed at Performa 11 and Fondation Louis Vuitton Paris is known for his improvised voice play. His most recent work has involved improvised vocalizing atop patches of synthesized compositions. If you have time before the show, amble into the "Atmosphere for Enjoyment" to experience immersive four-channel sound installation created by John Brien made from some of Bertoia's original recordings.
The Museum of Arts and Design Jerome and Simona Chazen Building, 2 Columbus Circle, New York, N.Y. 10019.Friday July 15, 7pm. $20/$15 members and students. Includes museum admission.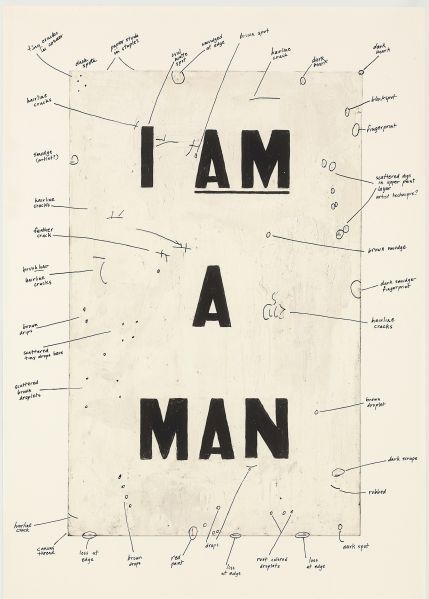 Opening: "A Deeper Dive" at Leslie-Lohman Museum of Gay and Lesbian Art
The national touring exhibition Art AIDS America organized by Tacoma Art Museum and The Bronx Museum of the Arts and co-curated by Jonathan David Katz and Rock Hushka explores a range of artistic responses to the HIV/AIDS crisis with pieces spanning from the 1980s to the present from over 100 different artists. Leslie-Lohman Museum of Gay and Lesbian Art will include the work of eight important artists who are part of the tour in its exhibition "A Deeper Dive," which seeks to investigate the specific methods artists choose to employ when it comes to such a complex topic. The work of Glenn Ligon, Lawrence Brose, Brian Buczak, Jimmy DeSana, John Dugdale, Karen Finley, Deborah Kass, Ann P Meredth and Anthoni Viti will be included in "A Deeper Dive."
Leslie-Lohman Museum of Gay and Lesbian Art main gallery, 26 Wooster Street, New York, N.Y. 10013. July 15, 6pm-8pm. Free with museum admission, no rsvp required.
SATURDAY JULY 16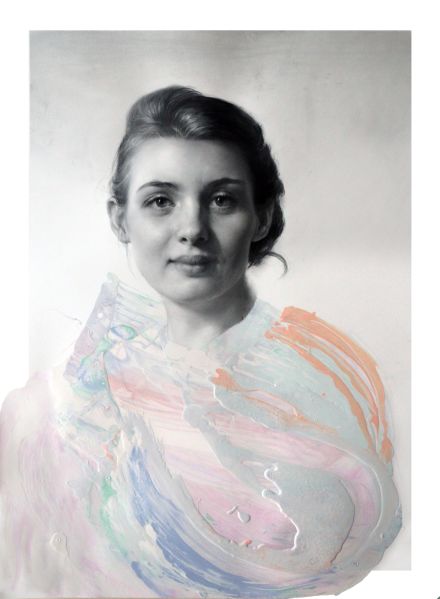 Closing: "Tenth Annual Summer Exhibition of the New York Academy of Art" at Flowers Gallery
This summer, Flowers Gallery housed the Tenth Annual Summer Exhibition of the New York Academy of Art at its Chelsea location. The gallery has hosted the event five times in the last six years. Managing Director of the gallery Matthew Flowers, New York Times art critic Ken Johnson and Director of the PULSE Art Fair Helen Toomer juried this year's selection, which according to Flowers Gallery Director Brent Beamon, was chosen based on skill, execution, originality and creativity.The New York Academy of Art, a graduate school founded in 1982 by Andy Warhol and other artists, scholars and art patrons offers intensive technical fine arts training and boasts esteemed faculty such as Steven Assael. Some standout artists among the summer exhibition batch include Michael Meadors, Yunsung Jang, Christopher Law, Tyler Vouros, Dina Brodsky and Angela Graham.
Flowers Gallery, 529 West 20th Street, New York N.Y. 10011. July 16. Free to all, no RSVP required.
SUNDAY JULY 17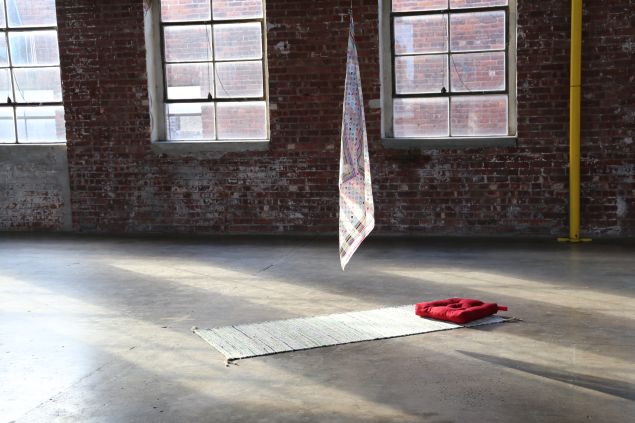 Performance and Closing: "Long Term Exposure: Transaction Closing Performance" at Knockdown Center
At Knockdown Center, curl up with a pillow as you immerse yourself in a sound art experience by Pat Noecker, a sound artist who uses the moniker RAFT. During the piece, titled Long Term Exposure, Noecker will set up 10 amps in a circle, which will project live tonal sound work created using tone-generating apps; the sounds are intended to physically alter the body according to a press release. As such, a floor rug and pillow will be placed before each amp for participants to lay on as they "[bathe] in sustained sine waves." The show will mark the closing of the center's exhibition titled "Transaction," and will take place in the same space where 23 personal personal artifacts hang suspended, so you'll certainly have something nice to look at while you soak up the sounds. Alternatively you could take a nap during the 30-minute performance.
Knockdown Center 52-19 Flushing Ave, Maspeth, N.Y. 11378. July 17, 5pm.