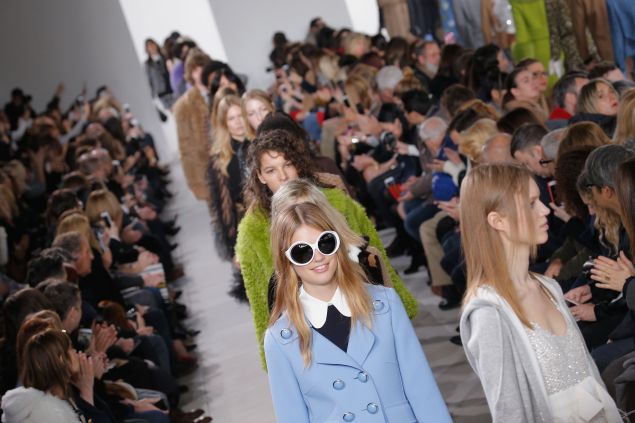 It kind of feels like Christmas morning when the CFDA releases the official schedule for New York Fashion Week. Of course, this preliminary list comes with plenty of warning that all details are subject to change, but still, it's reason to rejoice, and start planning NYFW outfits.
What's there to celebrate? For one, Thakoon is returning to the scene, after taking a reprieve last season to reevaluate and reorganize to a see-now, buy-now model. Plus, Tom Ford has landed himself a coveted spot at the very start of the week. The former Gucci designer will be showing his eponymous collection on September 7, but the man loves his privacy, so this will be "an intimate presentation." Needless to say, that will be one coveted invitation. Newbie Sies Marjan has also officially been accepted to the calendar, landing a spot at 2 p.m. on Sunday, September 12.
Prepare your Nikes: Kith, the brand adored by sneakerheads and streetwear mavens, has secured its domain on the calendar, at 9:30 p.m. on Tuesday, September 13.
Making the jump from Paris to the U.S. is Akris, who is moving their show for one season only. Albert Kriemler, the brand's creative director, will be in town to accept the Couture Council Award for Artistry in Fashion on September 7, so it just makes sense that he stays in town to present a collection two days later.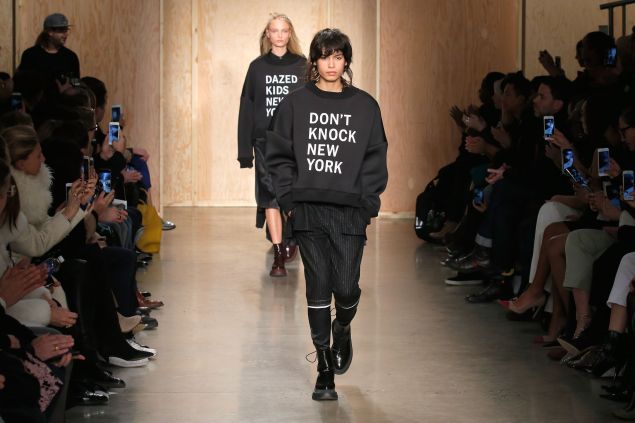 As far as date changes go, DKNY will be taking over the former Public School time slot, at 11 a.m. on Sunday. That make perfect sense, as Maxwell Osborne and Dao-Yi Chow design for both brands, but recently decided to unveil their Public School collections off the calendar, in December and June. Peter Copping's Oscar de la Renta designs will own a new time slot as well, shifting from Tuesday at 6 p.m. to Monday at 4 p.m.
One detail that the schedule doesn't account for is the 15th anniversary of the September 11 attacks. In their announcement of the schedule, the CFDA did note that they have plans to appropriately honor the anniversary, in partnership with the city of New York.
For the full schedule for the Spring/Summer collections, head to the CFDA's website.