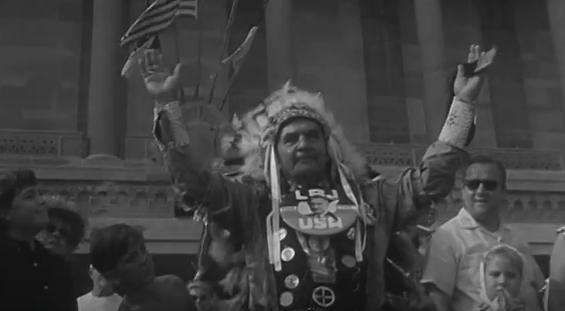 Atlantic City.
The slop bucket of time has not been kind to the seaside gambling mecca, which once served as the festive scene of a national party convention during the era of Governor Richard J. Hughes.
PolitickerNJ yesterday featured a piece on some of the best moments in oratorical history from Italian Americans, but we left out a key speech, delivered at the Jersey Shore by Senator John O. Pastore of Rhode Island at the 1964 Democratic National Convention.
We have our columnist Alan Steinberg to thank for pointing out the oversight.
Addressing a unified party at the boardwalk, Pastore had the obligation of trying to get the country to get behind Democratic nominee Lyndon Johnson, who had assumed the oath of office less than a year earlier following the shocking assassination of President John F. Kennedy.
"America now moves on with majesty of these nine miracle months," Pastore told the convention hall. "Never in so short a time has so much been accomplished that is good and great for our country. These months confirmed the wisdom of our fallen leader and the vision of President Kennedy lives on in the character, the capability and the courage of his teammate of his choice. With all the sincerity in my soul, I say that God did bless America on that day four years ago… when John F. Kennedy said [to Johnson] 'I need you.'"
In his speech, the senator also ferociously targeted Republican presidential candidate Barry Goldwater.
From Pastore's 2000 obituary in the New York Times:
"His voice rising and falling to great dramatic effect, his fists pounding, Mr. Pastore drew roars from the more than 5,000 Democrats at the Atlantic City Convention Hall as he denounced Senator Barry Goldwater, the Republican nominee, as a captive of "reactionaries and extremists." The response to Mr. Pastore's speech was so enthusiastic that he enjoyed a brief consideration for the vice presidential nomination that eventually went to Senator Hubert H. Humphrey."
Watch part of Pastore's speech and remarkable footage from 1964 Atlantic City here.
For more on Senator Pastore, his obituary can be found here.
Thank you, Alan Steinberg!