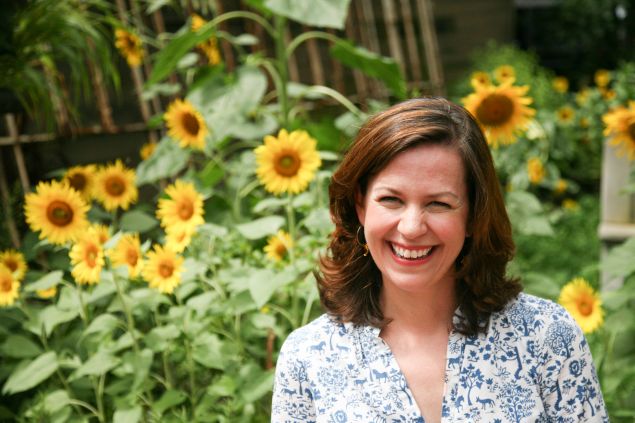 So long, specialization. In Art Thinking: How to Carve out Creative Space in a World of Schedules, Budgets, and Bosses, Amy Whitaker proposes seven workplace strategies that ease artistic thinking into everyday business affairs. As someone with both an MFA and an MBA, Whitaker personifies the very ideas she promotes. She couples anecdotal insights with instances of real life success to encourage creativity in a world that characteristically restrains it.
After delivering on her promise for what were, in fact, "arguably the best cookies in the city," Whitaker led the Observer to Central Park, where, upon finding a quiet area with just enough shade, we got down to business.
In the introduction of Art Thinking, you comment that the overlap between art and business was surprising. Why? I used to joke that if you want to feel like a social pariah in art school, get an MBA first. They were just such radically different ways of thinking. I would be invited for dinner with MBA friends, and I would look down and have blue paint on my nails. There's a process of getting comfortable with that. We're all market actors all the time.
Do you think art and business are equally important? I wish for people to understand business and the market economy as part of what it means to be a citizen. There's this risk to democracy that people don't understand the market better: how to regulate the market, how to make choices about the market, how to see the role of the market in terms of political processes. In an ideal world, people would see that with a degree of imagination. I want people to be nimble decision makers and to sometimes let business be the guide and to sometimes let art be the guide.
You propose allotting 20 percent of your time to creative endeavors. With distractions like social media or TV, how realistic do you think this is? I'm not a saint. It's not like I'm constantly productive. There are times when you need recovery, and there are times where you are open to active recovery. So you don't have to spend 20 percent of your life on a new creative project. It can be small. Just because you start to do it doesn't mean you have to do it forever. It'll change and ebb and flow. Totally be on Instagram and watch TV, but notice with some curiosity what it means to you. Then maybe you do that a tiny bit less to do something more.
How do you see society evolving with or against art thinking? I worry about the role of art in humanity. Because it's so expensive to get a college or university education right now, it's natural to think about getting your money's worth. That leads to this form of teaching to the test where the test is the job you get after you graduate. I read a lot about artificial intelligence. My actual fear is that we will become the robots—that we will teach ourselves to execute things in algorithmic format—and that we'll stop showing up with some sort of authentic, original, independent viewpoint.
Do you see us progressing towards specialization in areas that will make more money? I just feel like the type of conversation we have is often reduced to what's measurable, what's practical. To me, what's needed is neither "Just work on your art" or "Just make money" but trying to integrate all those different pieces. I get really inspired hearing people who have quite analytic career paths talk about their secret artistic habits. I think that is really a part of who we all are, and I think it's not divorced from being really good at your analytic job. They're all forms of staying awake at the wheel of your life.
You refer to technology as a medium "for collective action that has never been possible before." How do you feel like technology can help and hinder art thinking? Technology can make transaction costs go away. Technology can make it easy for us to band collectively if we're all individuals who have a diffuse interest in something that a single party has a concentrated interest in. So I think technology makes it possible for collective action and collective ownership to flourish. I think technology also makes us believe in more singular patterns of what business success looks like. Currently we seem to care about the Silicon Valley style technology platform company. That's great, but probably to the exclusion of other kinds of businesses that may also be important. So technology can overweight how much we value scale economies.
You focus an entire chapter on lighthouse questions, questions that ask "'wouldn't it be cool if…?'" Moving forward in your life, what comes after those dots?  Wouldn't it be cool if more people understood business with the creative parts of their brain? Wouldn't it be cool if more people felt invited to think about what they really want to do? I feel like people are disenfranchised from conversations that matter. One of those conversations is about the market economy and another is about creativity. I'm a teacher; I want people to think. I don't care if they agree with me. I just care that they think.