The recent Wikileaks dump of 20,000 emails belonging to the Democratic National Committee has caused political sensation and scandal on a grand scale. These internal communications reveal nothing flattering about the DNC or Hillary Clinton, who is set to be anointed as the Democrats' presidential nominee at their party convention in Philadelphia that gets underway with fanfare today.
Wikileaks has thrown an ugly wrench into Hillary's coronation. DNC emails reveal a Clinton campaign that's shady and dishonest, not to mention corrupt. Its secret dealings with Hillary's opponents—whether Bernie Sanders or Donald Trump—have been distasteful and possibly illegal. To say this is an unflattering portrayal of Team Clinton is like saying the Titanic had issues with ice.
The ramifications of this massive leak are already serious. Debbie Wasserman Schultz, the embattled DNC chair, has been forced to tender her resignation in advance of the party conclave in Philadelphia, while Senator Sanders, who's been revealed as the target of much aggressive DNC attention during the Democratic primary campaign, stated he was "not shocked but I'm disappointed" by the Wikileaks revelations. The Democrats are anything but united now as they prepare to take on Donald Trump and the Republicans.
On the eve of the four-day Democratic convention extravaganza, this data-dump could not have been timed better to damage Hillary and her efforts to move back into the White House this November. Although it's doubtful that leaked RNC internal emails would make any more pleasant a read for the public, Clinton will emerge from this tarred with the indelible brush of corruption and collusion with her party's leadership to fix the Democratic presidential nomination.
Wikileaks has delivered as promised on its public threats of damaging Team Clinton with hacked emails. Although the DNC can't deny that many of the leaked messages appear authentic—they wouldn't have forced the chair's resignation if they were fake, obviously—there remains the important question of how the vaunted "privacy organization" got its hands on them.
It turns out there's hardly any mystery there. It's no secret that the DNC was recently subject to a major hack, one which independent cybersecurity experts easily assessed as being the work of Russian intelligence through previously known cut-outs. One of them, called COZY BEAR or APT 29, has used spear-phishing to gain illegal access to many private networks in the West, as well as the White House, the State Department, and the Joint Chiefs of Staff last year. Another hacking group involved in the attack on the DNC, called FANCY BEAR or APT 28, is a well-known Russian front, as I've previously profiled.
These bears didn't make much efforts to hide their DNC hack—in one case leaving behind a Russian name in Cyrillic as a signature—and Kremlin attribution has been confirmed by independent analysis by a second cybersecurity firm.
The answer then is simple: Russian hackers working for the Kremlin cyber-pilfered the DNC then passed the purloined data, including thousands of unflattering emails, to Wikileaks, which has shown them to the world.
This, of course, means that Wikileaks is doing Moscow's bidding and has placed itself in bed with Vladimir Putin. In response to the data-dump, the DNC has said as much and the Clinton campaign has endorsed the view that Moscow prefers Donald Trump in this election, and it's using Wikileaks to harm Hillary. This view, considered bizarre by most people as late as last week, is being taken seriously by the White House—as it should be.
In truth, to anyone versed in counterintelligence and Russian espionage tradecraft, Wikileaks has been an obvious Kremlin front for years, and it's nice to see the Democrats and their allies in the mainstream media suddenly come around to this view—which I've stated publicly since 2013, based on my long experience working against Russian security agencies in the SpyWar.
Wikileaks came to international prominence in 2010 when it released online a quarter-million classified State Department cables that had been stolen by disgruntled Army Private Bradley (now Chelsea) Manning. This was a huge black mark for then-Secretary of State Hillary Clinton and unleashed a global scandal.
There's nothing new about Wikileaks or its key role in the Kremlin's international propaganda apparatus.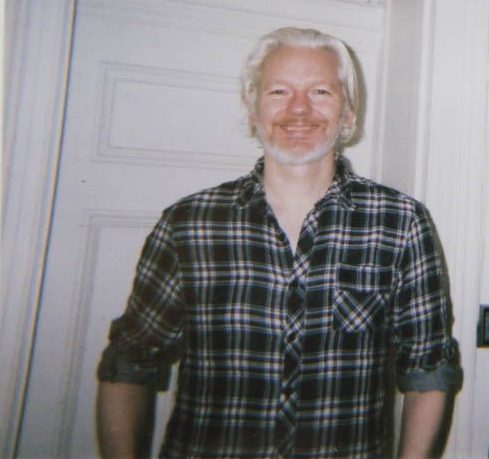 Wikileaks was founded in 2006, ostensibly as a "privacy organization" and in reality as a vanity project by the Australian hacktivist Julian Assange, who has been hiding in the Ecuadorian embassy in London since mid-2012, on the run from rape charges in Sweden. It's unclear when the group's ties to the Kremlin were forged, but it's obvious they existed by the time Wikileaks took center stage in the Edward Snowden case in mid-2013.
The role of Wikileaks in the Snowden saga would be difficult to overstate, not least since Assange was the one who counseled the American IT contractor to seek sanctuary in Russia. Snowden left Hong Kong for Moscow in June 2013—where he remains—based on Assange's advice and accompanied by Sarah Harrison, a top Wikileaks official and Assange intimate.
Why Assange recommended that the NSA contractor on the lam seek Putin's protection is an important question. As I explained last year:
Only in Russia would Ed be safe, Julian counseled, because there he would be protected by Vladimir Putin and his secret services, notably the FSB. One might think that seeking the shelter of the FSB—one of the world's nastiest secret police forces that spies on millions without warrant and murders opponents freely—might be an odd choice for a "privacy organization." But Wikileaks is no ordinary NGO.
Why Assange knew Russia would take in Snowden—it could be a big political hassle for Moscow—is a key question that any counterintelligence officer would want answered. Was Julian speaking on behalf of the FSB or did he just "know" Ed could obtain the sanctuary plus protection he sought?
Then there's the revealing fact that Assange has wanted FSB protection for himself too:
While holed up in London, Assange "requested that he be able to choose his own Security Service inside the embassy, suggesting the use of Russian operatives." It is, to say the least, surpassingly strange that a Western "privacy advocate" wants Russian secret police protection while hiding out in a Western country.
There's no doubt that Assange considers Putin's highly unsavory secret services to be his friends. Why is a very good question that anybody who's looking into Wikileaks ought to ask.
All the same, Assange's affection for the Kremlin and its intelligence agencies is nothing new and was something I wrote about fully three years ago, as the Snowden story was breaking. This revolved around Israel Shamir, an anti-Semitic nutcase who's been in the Wikileaks orbit for many years, serving as a close confidant to Assange and his go-to guy on Russian matters. As I elaborated back in July 2013:
So who is Israel Shamir? That's not an easy question to answer with much certainty. His official biography states that he was born in the Soviet Union in 1947 and emigrated to Israel in 1969, but little of his curriculum vitae stands up to detailed scrutiny. He admits to having something like a half-dozen different identities, complete with aliases. Of greatest interest here is that, before he became famous for his Wikileaks links, he was best known as a neo-Nazi holocaust denier in European circles. Which is a pretty rare thing for a Jew and Israeli citizen to get mixed up in.
Shamir, operating under several names, is noted for his anti-Semitic vitriol and is fond of extolling the Protocols of the Elders of Zion and hanging out with Nordic neo-Nazis. His views are so strange and vehement that many have wondered if Shamir's is actually an agent provocateur on behalf of some intelligence service. Jewish scholar Norman Finkelstein, known for his own pro-Palestinian views, who crossed paths with Shamir more than once, called him a "maniac," adding, "He has invented his entire personal history. Nothing he says about himself is true." In all, Shamir's a pretty odd choice as Wikileaks' go-to guy for Russia.
Although Wikileaks has semi-denied that Shamir is on their payroll, Shamir himself has been abundantly clear who he works for. The secret services had this oddball pegged as a KGB agent way back in the 1980s, and given Shamir's pro-Moscow rants to the present day there seems no reason to doubt he's still friendly with Russian special services.
Since Assange hasn't exactly been shy about his pro-Moscow views—including having his own show on RT, the Kremlin agitprop network—why Western reporters haven't been digging into this mess until about four days ago is an important question. Especially since Assange years ago dropped any pretense of objectivity, slavishly following the Moscow line on a wide array of issues such as Syria which have nothing to do with "privacy."
That Assange and Wikileaks are surrogates for Putin is now obvious, and in truth has been for some time, as the media has been gradually noticing. Their operation to take down Hillary Clinton—about whom Assange, in an exclusive interview with the Observer in 2014, said: "it is pretty clear that we are witnessing the birth of a Google-military-surveillance complex"—is merely the final straw.
I counseled this a year ago: "Wikileaks should be treated as the front and cut-out for Russian intelligence that it has become, while those who get in bed with Wikileaks—many Western 'privacy advocates' are in that group—should be asked their feelings about their own at least indirect ties with Putin's spy services." It's better to see the Western media get there late rather than never.
There's nothing new about Wikileaks or its key role in the Kremlin's international propaganda apparatus. Back in 1978 the magazine Covert Action Information Bulletin appeared to expose the secrets of Western intelligence. Its editor was Phil Agee, a disgruntled former CIA officer who had gotten into bed with Cuban and Soviet intelligence (his KGB covername was PONT). CAIB was in fact founded on the direction of the KGB and for years served as a conduit for Kremlin lies and disinformation that seriously harmed Western intelligence.
While CAIB presented itself to the public as a truth-telling group of "whistleblowers," in actuality it was a KGB front, though few magazine staffers beyond Agee knew who was really calling the shots and paying the bills. It's best to think of Wkilieaks as no more than CAIB updated for the Internet age. Since senior Kremlin security officials have recently admitted that Snowden is their agent, and has shared American secrets with them, Ed is merely today's Phil Agee—though Phil at least had the sense to defect to sunny Havana rather than snowy Moscow.
The important part of this story is that Russian intelligence, using its Wikileaks cut-out, has intervened directly in an American presidential election. This was something even the KGB was sheepish about doing at the height of the Cold War, but Putin fears nothing in Obama's Washington, as his increasingly brazen actions against Americans plainly illustrate.
The most damaging aspect to the DNC leak is the certainty that Moscow has placed disinformation—that is, false information hidden among facts—to harm the Democrats and the Clinton campaign. Disinformation is a venerable Russian spy trick that can be politically devastating to its target.
Disinformation is most effective when it plays upon essential truths. Since Hillary really is corrupt and less than honest, and the DNC actually has done her bidding in shady ways, lies that amplify those themes will be readily believed by many Americans. It's obvious that Moscow prefers Trump over Clinton in this election, which ought not surprise given the important role of Putin-friendly advisors in the Trump campaign, and what better way to help is there than to discredit Team Clinton?
It's apparent already that some of the most salacious emails in the DNC mega-dump are fake—as is to be expected. It's normal Russian spycraft to place juicy fake messages among a lot of genuine ones. Here we need rigorous independent analysis of this latest Wikileaks operation to assess what's real and what's made up by somebody in Moscow.
I'm anything but a Hillary fan, as my extensive reporting on her crimes and lies in EmailGate can attest. However, I am far more troubled by the naked interference of the Kremlin and its spy agencies in American democracy, which is a threat to our freedoms beyond anything the Clintons might do. Every American should demand thorough investigation of the DNC leak and it's well past time for the mainstream media to examine closely what Wikileaks really is—as I've been doing for years. It's satisfying to see my reality-based counterintelligence analysis of Wikileaks finally being endorsed by the media, but I would have preferred if they had paid attention earlier and the current election-year disaster with DNC emails had been avoided.
Disclosure: Donald Trump is the father-in-law of Jared Kushner, the publisher of Observer Media.
John Schindler is a security expert and former National Security Agency analyst and counterintelligence officer. A specialist in espionage and terrorism, he's also been a Navy officer and a War College professor. He's published four books and is on Twitter at @20committee.