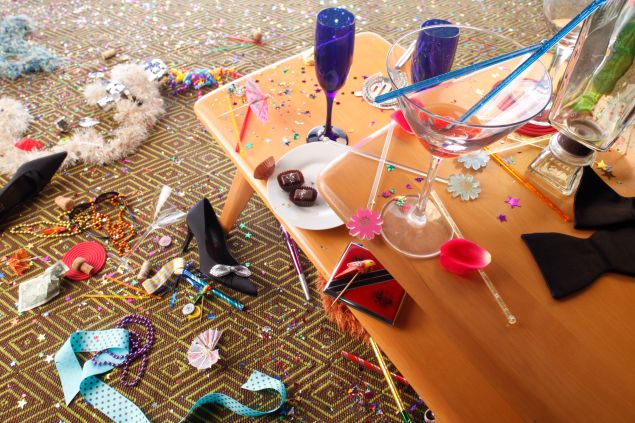 Workout gurus have Fitbit, and now party people are getting a wearable of their own.
A new wristband from the company BACtrack—which makes smartphone breathalyzers and other similar products— automatically monitors your alcohol intake to help prevent you from getting too drunk or hungover. The smart wristband, called BACtrack Skyn, collects data on your Blood Alcohol Content (BAC) and sends push notifications to your smartphone so you can passively monitor your alcohol consumption in real time.
While not yet available for pre-order, the device recently won The National Institute of Health's Wearable Alcohol Biosensor Challenge, which came with a $200,000 prize.
"We want to do for wearable alcohol monitors what we did for breath alcohol testers," BACtrack CEO Keith Nothacker said in a release. "Early on, breathalyzers were big and bulky and only available for law enforcement. BACtrack made breathalyzers low-cost, sleek, and a safety product that anyone can and should use. We have the same vision for BACtrack Skyn."
The wearable uses transdermal monitoring to track the ethanol molecules escaping through your skin. While most consumed alcohol is processed within the body, some escapes through the skin in the form of ethanol. The device reads the ethanol levels, and a proprietary algorithm and device calibration convert that raw response reading to an estimated BAC reading.
Typically, you'd have to blow into a breathalyzer to get this data, but BACtrack Skyn makes the process completely non-invasive and passive. You choose your notification settings (you can set it up to notify you when you hit a .05 BAC, for example), and samples can be taken as frequently as every second, ensuring constant monitoring.
You can sign up to be notified when BACtrack Skyn is available for pre-order here.