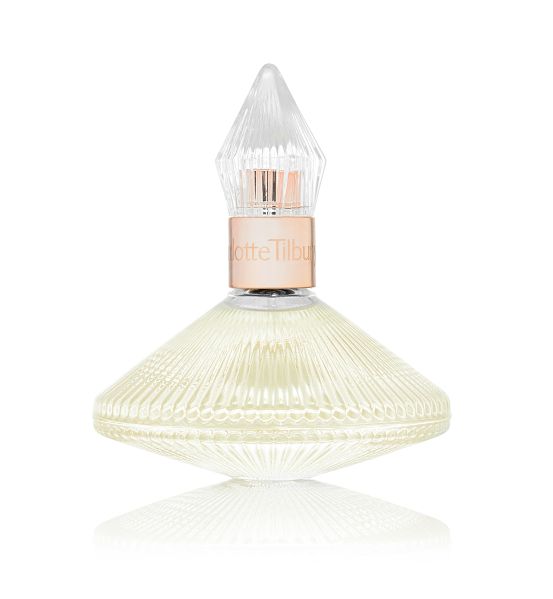 Makeup fans rejoice: Charlotte Tilbury has just outdone herself.
The British make-up artist, famous for her eponymous skincare line, just announced the debut of her first fragrance, Scent of a Dream. Enlisting her muse, the iconic Kate Moss, as the face of the campaign, the scent has been dubbed a "mind-altering fleurotic perfume."
Crafted as an infectiously seductive scent for girl's night out, it seems only fitting that the celebrity makeup goddess tapped the ever-sexy and always-epic model to front the feminine fragrance. Moss, 42, was recently announced as the face of Alberta Ferretti's Fall/Winter 2016 collection and stars as herself in the film Absolutely Fabulous, which premiered last week. The stunning supermodel, who was also shot for Calvin Klein's newest campaign alongside fashion heavyweights Grace Coddington and Margot Robbie, most recently made headlines for her anti-paparazzi X-rated t-shirt.
"Kate on a true soul level, encompasses everything that is ethereal and powerful about this perfume," Tilbury said. "I have known Kate for 25 years now, and have had so many incredible experiences with her."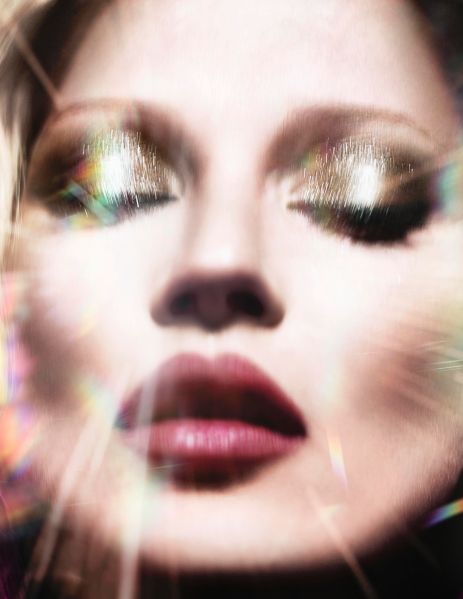 With celeb clients like Cara Delevingne and Naomi Campbell and a collection of her curated makeup looks featured in Vogue, Vanity Fair and V, Tilbury has been christened as makeup royalty. And with her newest debut, it seems the multi-hyphenate is showing no signs of slowing down. Tilbury launched her first standalone store in London's Covent Garden in November of last year.
The makeup marvel is also almost as well-known for her her perfectly tousled fiery red hair and signature smoky eyeliner as she is for her long list of celebrity clients and model friendships. "Charlotte and I have always had this instant, naughty chemistry," Moss said. "…Charlotte has this electric passion and energy for life—she's a bit magical."
Magical, in fact, has come to define Tilbury's makeup success. Her Magic Cream and Magic Foundation have been met with a mystically cult following, since its launch three years ago. Similar to her cream's debut, Tilbury has privately used the fragrance on herself and her clients for years, before embarking on a decision to mass manufacture it for the public. Come September, skincare obsessives and makeup stalwarts will finally be able to purchase the perfect perfume product: It will launch exclusively on August 15 on CharlotteTilbury.com and will be available in select stores starting in September.