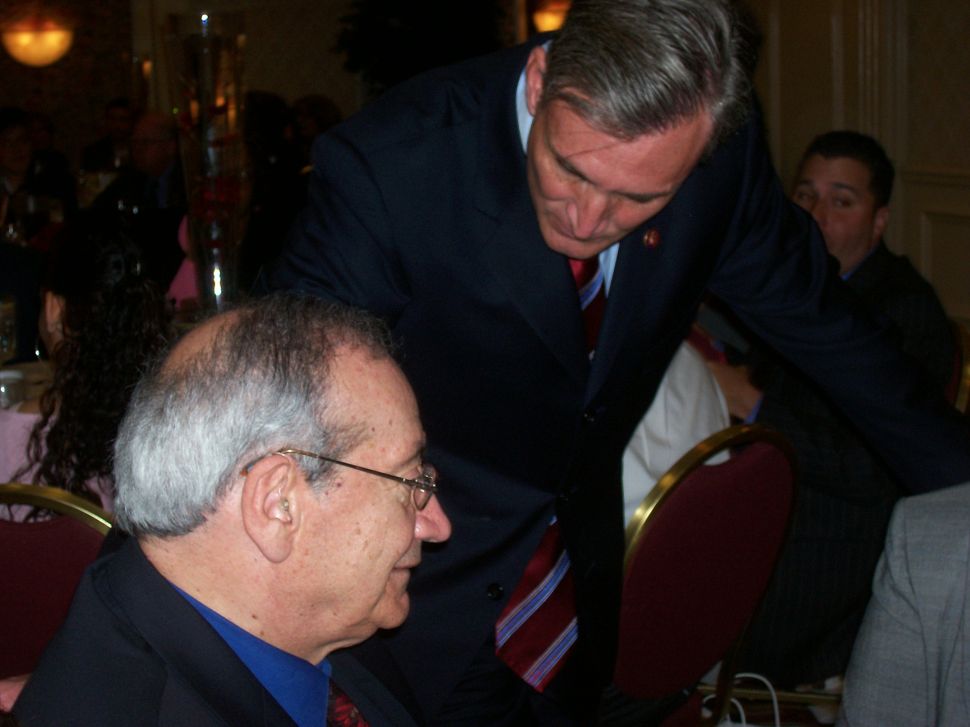 Phil Murphy hopes 2017 doesn't turn out like 1997, when the guy named Murphy finished the Democratic Primary for governor in third place.
But even if it works out better for Murphy next year, insiders see more than a few parallels with the 1997 gubernatorial contest. PolitickerNJ sources are beginning to more avidly recollect that race, which featured a north-south duke-out with a third wheel name Murphy (first name Michael) trying to find a way into the contest without the help of a single county line.
Then-Woodbridge Mayor James McGreevey had the northern counties in his corner – all but Hudson.
Hudson went with the George Norcross-backed U.S. Rep. Rob Andrews (D-Camden).
Michael Murphy had no county line support, but stayed in the race anyway, long after the likes of Susan Bass Levin, George Zoffinger and Robert Janiszewski had dropped out.
The final results?
McGreevey: 40%
Andrews: 37.2
Murphy: 21.3
Essentially the north beat the south.
Upcoming we have Senate President Steve Sweeney (D-Gloucester) in the South Jersey role of Andrews (of course, Sweeney hopes – and trusts – that he won't finish the race as Andrews), and Jersey City Mayor Steven Fulop standing in for McGreevey.
Murphy is, well, Murphy.
Starting with the South, Sweeney won't have Hudson, but he's a good bet to get Essex, but it will likely be a greatly fragmented Essex. He may pull Union and Middlesex, too, but again, they will be fractured. Union especially presents significant challenges.
Having learned from the Andrews 1997 heartbreak, the South's strategy this time is to force Fulop out of the race before it even starts. They don't want to engage in phone booth warfare if they can avoid it. If Fulop stays in despite their attempts to mangle him, plan B is to get the line in Essex, with additional fragmented support from Middesex and Bergen (and presumably the line in Union but that may prove a more difficult task).
There's another monkey wrench for Sweeney, though, and that's Phil Murphy.
There are two  big differences between Phil Murphy (2017) and Mike Murphy (1997).
The first is that Phil Murphy has a ton of money – his own – and he's willing to spend it. Not Jon Corzine money, mind you, but money. The second is that people take him seriously. He's sawing pieces of support in key places, most notably in Essex, where state Senators Dick Codey and Ronald L. Rice appear poised to back him off the Democratic Party line.
Middlesex is very agreeable to Murphy, too; County Chairman Kevin McCabe even seems most inclined to back the former U.S. Ambassador to Germany, but does not want to be on an island.