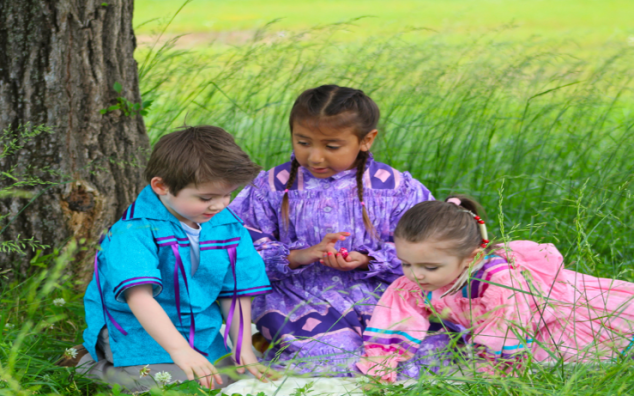 Matt Wilbourn thought he was doing a nice thing when he donated $100 to the Murrow Indian Children's Home in Muskogee, Oklahoma.
But when he wrote on the home's paperwork that he wanted the donation to be made in the name of the Muskogee Atheist Community (which he co-founded with his wife), he set off a firestorm in the heart of the Bible Belt.
Wilbourn told Tulsa news station KJRH that an employee of the home called him and said it would not be accepting his donation because "it would go against everything they believe in."
It turns out the home is run by the American Baptist Churches Association, which would not take the money unless Wilbourn changed the name on his donation. He refused, and the money was returned, even after he offered to raise the amount to $250.
"Don't let religion come between you and someone who needs help, and that's what has happened here," Wilbourn told KJRH. "It's taken food off their plate, clothes off their back and shelter over their heads."
Rather than giving up, however, Wilbourn started a GoFundMe page for the children's home Monday night. He set a $1,000 goal, but the page has already received over $13,000 in donations.
Many of the people who have donated thus far commented on the hypocrisy of a religious group refusing donations from anyone:
"I am a Christian who stands with the Muskogee Atheist Community today! Thank you for fighting back with love instead of spreading hateful words. You are a true inspiration, and I hope people of all religious backgrounds will take notice and follow your example."
"I donated under just my name, but consider it also on behalf of a Southern Baptist with a message to this church. Charity: YOU'RE DOING IT WRONG."
"My advice to Murrow Indian Children's Home: Don't perish while clinging to the steeple of your burning church because you rejected the rescue helicopter in favor of holding out for the firetruck you prayed God to send!!!"
Wilbourn said that if the children's home refuses the GoFundMe money, he will donate it to Camp Quest, a summer camp for the children of "atheists and free thinkers."