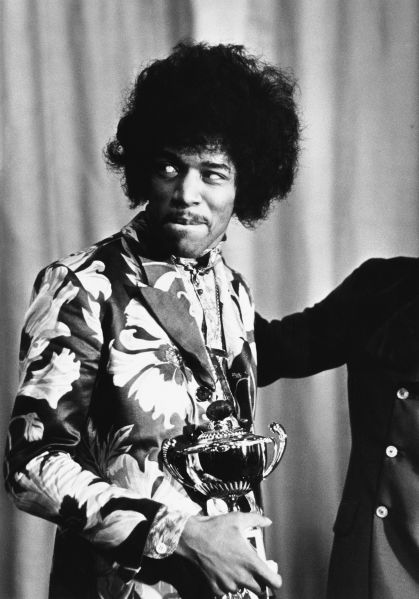 Spotting a celebrity in New York isn't exactly a rare event. To be able to say that one's apartment was previously graced by the presence of the late rock legend Jimi Hendrix, however, gets one some serious bragging rights, in our opinion. When that same apartment is next door to actress Marisa Tomei and just a few floors away from the condo Cameron Diaz just sold, even better!
That's just how Frederick Baer should be feeling right about now—he scooped up the aforementioned three-bedroom, three-bathroom Greenwich Village condo where Hendrix reportedly resided after his 1969 Woodstock performance.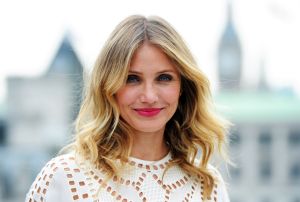 Baer paid $5.62 million for the 2,500-square-foot abode at 59 West 12th Street, a two-unit combination, with north, east, and west exposures. The apartment received the full Elle Décor treatment back in 2013, after the then-owners, Nicholas and Caroline Rafferty (she's a founder of furniture and interior design firm Carolina George), completed a full gut-renovation on the place. The pair subsequently sold the apartment to Basset Properties LLC for $5.85 million, the most recent owners of the property.
"It was an estate sale," Halstead Property broker Michael DeRosa, who shared the listing with Laurie Silverman, told the Observer of the apartment, which was first listed for $6.595 million in 2015, with a most recent listing price down at $5.5 million.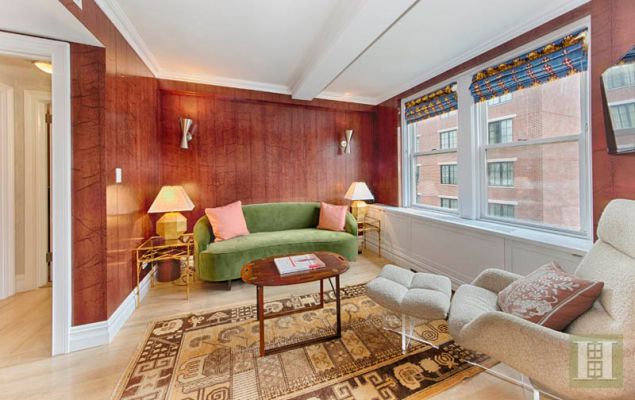 The eleventh-floor spread features two wood-burning fireplaces, with one in the living room and one in the great room, and living room and great room, and there's an open, renovated kitchen as well as a panting terrace. The master suite has an oversized walk-in dressing closet, as well as a renovated bath, though all renovation were completed by the previous owners, the Raffertys.
"These people really weren't there long enough to embark on any renovation, and to be honest, it didn't really need anything," DeRosa said. "It has a nice, flowing, loft-like layout. It's a very special building, and it's very appealing—a prewar condo, which is rare! And the location—it's right off Fifth Avenue."
"It's a building that appeals to celebrities, because of its low-key nature," he said. "It's a building for a very specific kind of buyer—a number of celebrities came to look at this apartment," he added.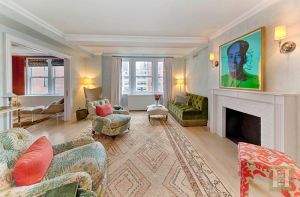 Indeed, the Emery Roth-designed building has long been a celebrity favorite, and fashion designer Isaac Mizrahi owns a combo unit in the building. After Cameron Diaz's unit underwent a stylish renovation and redesign by interior designer extraordinaire Kelly Wearstler, it got that Elle Décor cover, too, though Diaz parted ways with the place in favor of a sleek spread at Walker Tower. And Baer's new next-door neighbor  Tomei had her own two-unit combo ust featured in, you guessed it, Elle Décor! Perhaps Baer should start prepping his new pad to get it ready for a photoshoot…