SATURDAY, AUGUST 20
Performance: Peer to Peer at Knockdown Center
Peer to Peer (P2P) at Knockdown Center's exhibition MAMI is an offering to Mami Wata—a pantheon of West and Central African water deities. The exhibit at the Long Island City venue was curated by Dyani Douze and Ali Rosa-Salas and includes work by Salome Asega, Nona Faustine, Doreen Garner, Aya Rodriguez-Izumi, MALAXA and Roden Tekle, each of whom strive to explore the other within the self. On Saturday as part of MAMI, the Knockdown Center will present P2P, a collaboration between Douze, a sound artist, Asega, a new media artist, and the world champion double dutch team. P2P riffs on a form of computer data sharing, where "personal computers rely on each other in a network of equally privileged systems."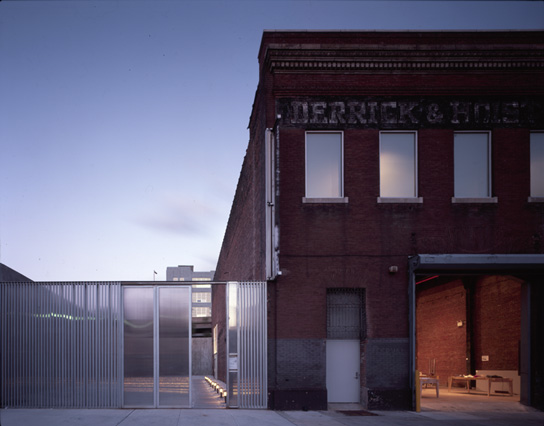 Party: Block Party at SculptureCenter
For live music and interactive performances, head over to Long Island City at SculptureCenter's Block Party. The event is open to all ages, so you can bring your kids to this one—or not! The event will consume the entirety of SculptureCenter and all of Sculpture Street and will offer performances from a handful of musicians, a DJ set, several art market booths and a long list of family-friendly activities. Perhaps most importantly, Donut Plant donuts will be served.
SUNDAY, AUGUST 21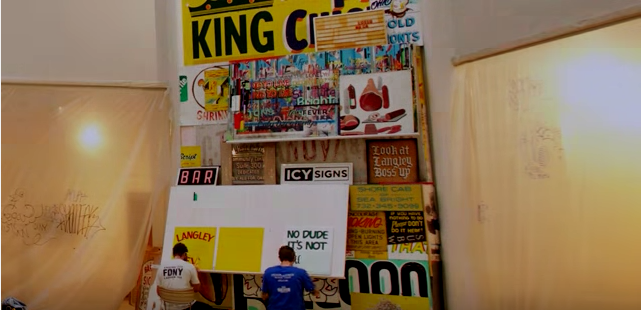 Closing: Stephen Powers: Coney Island is Still a Dreamland (To a Seagull) at The Brooklyn Museum
If you're not a fan of roller coasters, you might prefer to look at iconic Coney Island art at the Brooklyn Museum instead of visiting the theme park. The site-specific installation by Stephen Powers at the Iris and B. Gerald Cantor Gallery Harks back to sign painting and advertising of old and according to the museum adds an "emotional punch." The immersive show marks the ninth iteration of Powers iteration of his traveling sign shop called ICY SIGNS, which he initially developed in 2003 at Coney Island. Sunday is the last day visitors can check out Power's installation, so save the boardwalk for another day. 
TUESDAY, AUGUST 23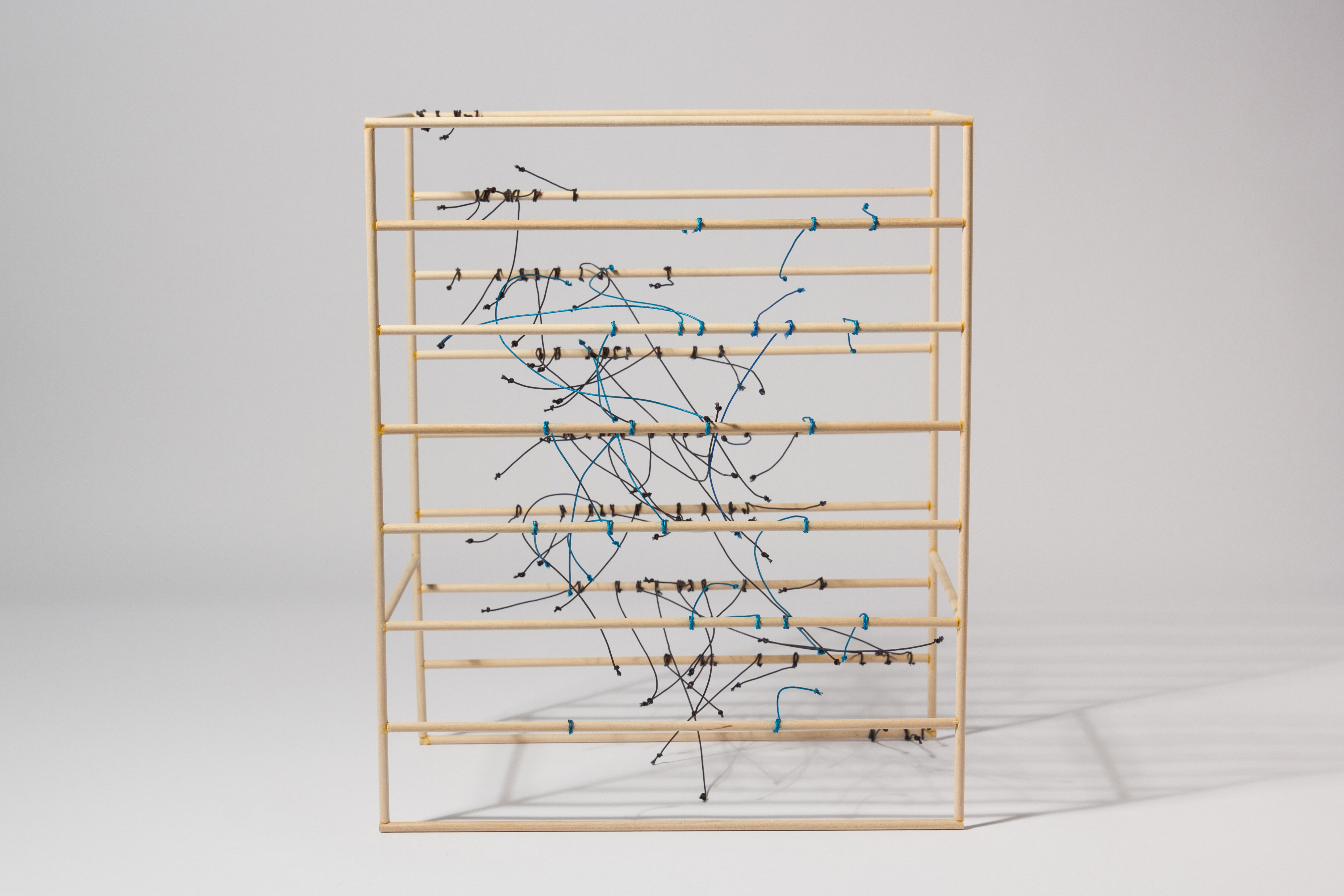 Talk: Richard Ibghy and Marilou Lemmens in Conversation with Yates McKee at ISCP.
At ISCP, Richard Ibghy's and Marilou Lemmens' show Measures of Inequality maps unequal distribution of wealth in tangible form. Both artists are interested in "ways of reasoning, systems of classification and the measurement of socioeconomic status, and how these forms create, adopt and reproduce knowledge." The show, curated by Kari Conte, is highly political while remaining accessible; included are over twenty geometric sculptures built from everyday materials including string, wooden sticks and colored plastic. Both artists will speak with art historian Yates McKee at the gallery on Tuesday.
WEDNESDAY, AUGUST 24
Screening: Happy Hour at the Walter Reade Theater at Lincoln Center
Head to Lincoln Center for Happy Hour, a Japanese film by new director Ryusuke Hamaguchi. The film, which features mostly newcomers to the screen and runs 317 minutes tells a story of four women in Kobe who seek to navigate their lives. According to MoMA, which is hosting the screening, the film is immersive and "novelistic" in depth, and it's length was a "careful strategy—to show what other films leave out." The four lead women recently shared the title of best actress at the Locarno film festival. But since the screening will take place in the early afternoon, there will be plenty of time to hit the bar for a real second happy hour after.