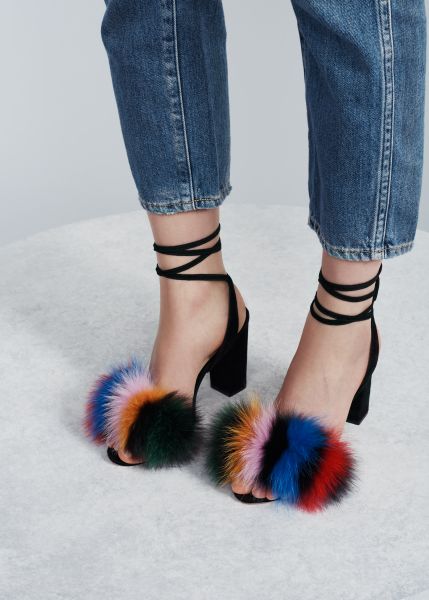 This summer, I've come to see that there are just two ways to approach shopping for a revamped fall wardrobe. Option A is to go for pieces that are sound investments, but a bit boring. Think tasteful wool dresses and trousers you can wear for seasons to come, plus a coterie of white button downs. Option B is to buy bright, loud pieces that make you smile, evoke compliments from strangers and are sometimes not so practical.
Come September, I want to have a wardrobe filled with Option B's. I want a shirt from Ellery with bell sleeves that will inevitably drag across my sad desk salad.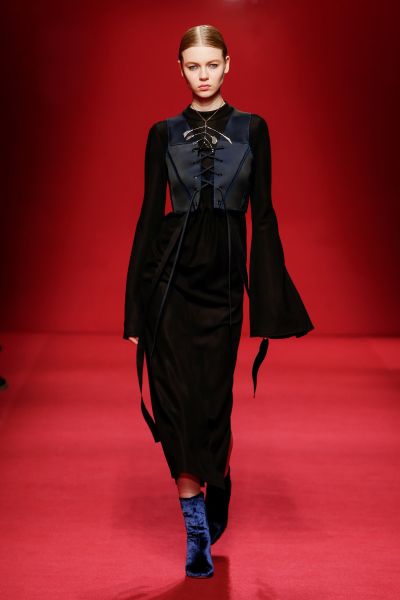 I'm lusting after an absurdly oversized off-the-shoulder puffer jacket from Balenciaga and I really need a red patent leather Isabel Marant skirt. I will also definitely need a pair of crazy colorful fuzzy heels from Loeffler Randall.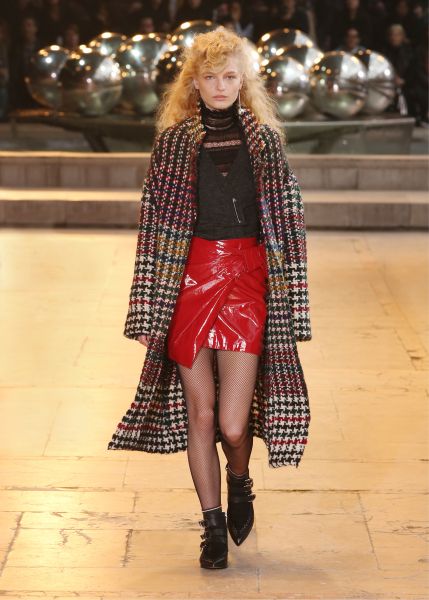 The Nicolette High Heel Sandal helped me come to terms with my wild fall wardrobe wishes as I chewed over the thought of buying such an impractical piece for the soon-to-drop temps. Plus, the thought of dragging a rainbow of fox fur across the sidewalks of Brooklyn and Manhattan gives me a momentary bout of anxiety. But then, I thought about how nicely these kicks would compliment my favorite pair of vintage Levi's and how I could even get away with wearing a pair of tights with these open-toed sandals.
In a way, they are reasonable. They'd get me through fashion week, from a party at the Cartier mansion to the runway shows of Alexander Wang and Ralph Lauren. They're made of black suede, so they will match almost anything in my closet. And they have a reasonable heel height, so they will allow me to leave a party without having to hobble or limp into a cab.
Over the past few years, I've made a marked effort to shy away from black pieces of clothing. Aside from being the New Yorker's go-to staple, to me, wearing head-to-toe black feels like taking the easy way out. But I have since fallen back into that rut, ending up with a closet stuffed with dark silk dresses.
But that laziness ends here. Consider this my public bid to dress a bit crazier, a bit more exciting, and definitely more colorful, in the seasons to come.