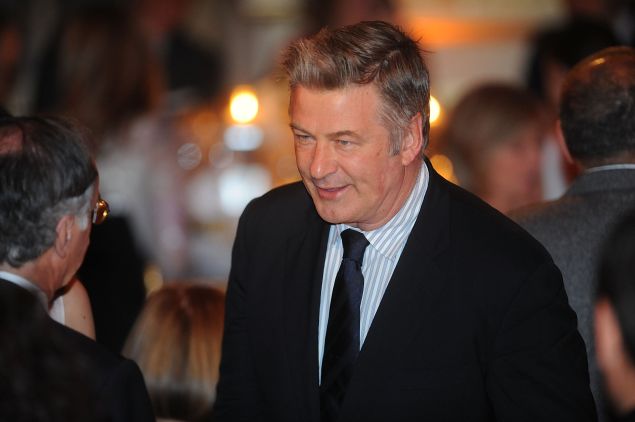 In 2014, Matisse's Odalisque in Red Trousers was recovered, after an FBI sting operation, and returned to the Caracas Museum of Contemporary Art in Venezuela, from which it had been stolen in 2000, as was widely reported at the time. Funny thing is, no one had noticed when it was stolen. The real Matisse had been swiped back in 2002, but no one—no curator, no guard, no visitor, no staff member—had noticed, because the thieves had swapped a very good forgery in its place. It was only after two years, in 2002, that museum staff noticed that the switch had taken place. Curators noted that the forgery was already in place in a September 2000 photograph of President Hugo Chavez, standing proudly in front of the museum's prized possession.
In August, 1545, Duke Cosimo de'Medici of Florence requested that his court painter, Bronzino, paint a copy on panel of the pala, the centerpiece, of his frescoes in chapel of Eleonora di Toledo in the Palazzo Vecchio, to be sent as a gift to a French diplomat who had just awarded Cosimo with the prestigious Order of the Golden Fleece.
In the late 1990s, Ely Sakhai, a respected art dealer with a swanky gallery in Manhattan, hatched a scheme to buy authentic paintings, have them secretly copied by Chinese forgers, and then sell the copies, with the provenance (paperwork, history and certificates of authenticity) that had accompanied the originals. The real paintings stayed in his home. He would have gotten away with it, had he not grown hubristic (or some might say stupid) and tried to sell a copy with the original provenance, and the original, at the same time, both in New York. Christie's and Sotheby's both had Gauguin's Vase de Fleurs in their May 2000 catalogues, Sotheby's with the original, Christie's with the forged version. They only noticed when the catalogues came out.
What do these stories have to do with Alec Baldwin? More than you might think.
News broke this weekend of actor Alec Baldwin having been duped into buying a copy of a painting, Sea and Mirror, that he had long admired, when he thought he was buying the original. But it was an original that he bought—just not the original he had hoped for.
The first version of Ross Bleckner's Sea and Mirror, painted in 1996, sold at auction for $121,000 in 2007. For whatever reason, Baldwin fell in love with the painting but did not buy it then, instead carrying around a picture of it in his shoulder bag and quietly pining for the real thing. Fast forward to 2010, when Baldwin asked art dealer Mary Boone, who represents Bleckner, if he might purchase Sea and Mirror then. Boone says that she told Baldwin that the owner wanted $175,000 to part with the painting, plus there would be $15,000 in gallery fees (her cut) for facilitating the transaction. For a man of Baldwin's wealth, this sounded like a good deal. Boone is said to have added "Ross is so thrilled for you to have the painting and so am I."
Sea and Mirror was delivered to Baldwin's New York home, and he was so delighted that, at the 2012 Kennedy Centre honors, the New York Times quoted him as saying, "I love this thing so much."
But Baldwin began to grow suspicious, even citing a new paint smell to this Sea and Mirror now hanging in his apartment. He called in an expert from Sotheby's, who confirmed his fears: this was not the original version he had fallen in love with. But it was also neither a fake nor a forgery.
Though in casual conversation the words are used interchangeably, the criminological definition of fakes and forgeries are distinct. A fake is an original work of art that is altered in some way to fraudulently pass it off as of greater value than it actually is. A forgery is a work made from scratch in fraudulent imitation of the work of another, more valuable artist. Baldwin's Sea and Mirror is neither—it is a copy by the original artist, and is therefore original.
So, what, then, is the fuss?
There are a number of reasons for fussing. But first, we should get one thing clear: there is a long history of artists copying their own works to satisfy the desires of clients. When a visiting diplomat admired Bronzino's paintings in the Palazzo Vecchio, Cosimo commissioned a copy to be sent as a gift. Leonardo da Vinci made two versions of his Madonna of the Yarnwinder (the Buccleuch version and the Lansdowne version), and may have made multiples of Mona Lisa. This practice was by no means relegated to the Old Masters. Matisse made two versions of his famous The Dance, the 1909 version is on display at MOMA, the 1910 version at the Hermitage. Both are original, both by Matisse. In terms of historical and financial value, the first version of any work is considered the more important, but both are originals.
There have also been many bait-and-switches in the history of art collecting. Art Market Monitor just reported a trial just opening in Singapore, in which a tour guide was entrusted by an 89-year-old widow with half a million dollars to buy painting of a horse by artist Xu Beihong, but instead brought her a replica, pocketing the (presumably very large) difference. There is no shortage of such cases, and it can happen even at the level of major museums and national cultural ministries. In 2007, the Hamburg Museum of Ethnology in Germany mounted a blockbuster exhibition of Terracotta Warriors, which were shipped over at great expense from China, only to realize, after 10,000 visitors had seen the exhibit, that they had been sent replicas. But there is a difference between replicas, original copies and fakes or forgeries. In the Sakhai case, these were clearly forgeries—wholesale new works made with the intent to deceive. In the Caracas Odalisque case, an extremely good forgery was put in place to cover up the theft of the original. But Baldwin's case does not involve forgery, nor a replica (a copy made without the intent to deceive), but a bait-and-switch nonetheless, one involving two originals.
You can argue, of course, that Baldwin should have noticed that he had received the wrong painting much earlier. Even the untrained eye can tell that the two versions of Sea and Mirror are different. For someone who carried a copy of the picture in his shoulder bag for years, it is astonishing that he would not have noticed sooner. But such is the faith that collectors have in reputable dealers that such oversights, glaring in retrospect, can happen. The most famous recent case of this was with the now-defunct Knoedler Gallery, once one of Manhattan's oldest and most respected, but recently on trial for knowingly selling forgeries, which their long-time clients accepted as authentic thanks to the gallery's bona-fides (the case was settled before a verdict was reached, but the very fact of the settlement after a series of damning witnesses appeared to all as an admission of guilt).
What remains confusing is that the Manhattan District Attorney, when approached by Baldwin, said that he could not bring a criminal case against Mary Boone, despite the fact that he claims that she told him he was getting the 1996 version, but passed him the 2010 copy. There must be more to the case than has been made public, because otherwise such a misrepresentation sounds like reasonable grounds for a fraud case.
Many are surprised that there is no crime called "forgery." Most forgers and their accomplices are tried for the crime of fraud and, in order to have committed a crime, a person or institution must have been victimized or defrauded (usually out of money). This distinction explains why famous American art forger Mark Landis (about whom the documentary film, Art & Craft, was made) was able to pass off more than forty forged paintings to museums and universities, but never actually committed a crime: he never accepted money for them, giving them as gifts, so no one was defrauded.
Yet in this case, it seems clear that there was an attempt to fool Baldwin. He denies ever having been told that he was receiving a different work, though Boone's lawyer, Ted Poretz, said that "By the time Alec Baldwin paid for the painting and it was delivered to him, he should not have misunderstood what he purchased," in a statement to the New York Times. That is a particularly contorted sentence, and one that sounds like it was carefully constructed to be truthful, while masking the grislier details of the story. He goes on to say, "[Baldwin's] wrong that the painting is a copy; it's an original and very fine work by Ross Bleckner." Poretz is half right: it is a very fine original work by Ross Blecker and a copy. More damning, however, is the fact that the 2010 work was dated 1996, and the numbered stamp on the back of the canvas matched that of the 1996 version. That sounds like fraud, one expert told the Observer.
"If the information made public is accurate, then the backdating of the painting and the application of the identical numbered stamp sound like proactive attempts at fraud," said Edgar Tijhuis, an attorney and criminologist who specializes in art crime. "I can only assume that there are details that the DA is aware of, that we are not, otherwise this seems like a legitimate fraud case to bring to trial."
The phone at Mary Boone Gallery was not answered, and there was no answering machine or voicemail for the line.
So the real mystery becomes: what have we have not yet learned about the case that makes the DA say that a criminal case cannot be made? Baldwin has been offered a full refund, but instead is demanding the 1996 version he had paid for and expected to receive. It remains to be seen whether the current owner ever actually considered selling the work, or whether everything involving Sea and Mirror was smoke and mirrors.
Noah Charney is a professor specializing in art crime and best-selling author of The Art of Forgery.