London might boast a whole slew of tourist attractions, but most visitors have a single interest—spotting a royal in their natural habitat. A new survey by London & Partners, the mayor of London's promotional company, shows that while visitors might stop by the Alexander McQueen: Savage Beauty show and peek at the Tower of London, what they're truly interested in is seeing the Queen's tiara up close. A photo of a favorite Warhol inside the Tate Modern might be exciting on Instagram, but a selfie with Prince Harry, or perhaps an engagement ring from him, would make a far better story. Still, Prince Harry and Prince William aren't what the Americans come to London to see—it's Queen Elizabeth.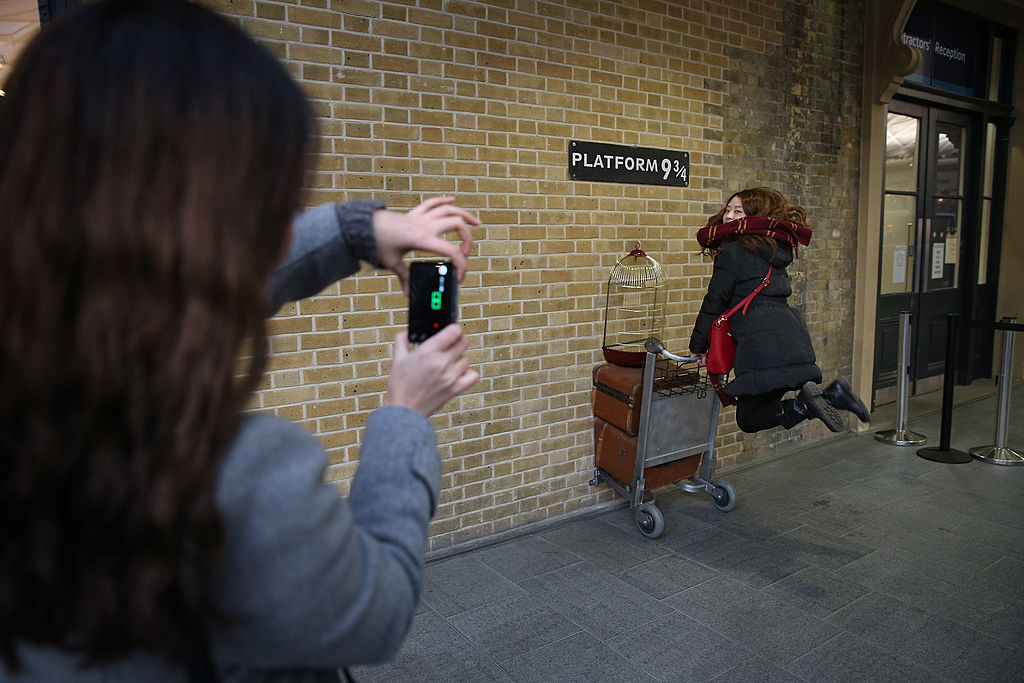 Since the 2012 Olympic games, 7.9 million Americans have vacationed in London. The major pop culture spots are still popular destinations. There's the King's Cross station, where Harry Potter admirers gather and attempt to ride to Hogwarts. Anything Notting Hill related has romantic comedy fans snapping pictures outside, imagining that Hugh Grant will suddenly walk by for the perfect meet-cute. But the true bucket list event is visiting Buckingham Palace.
The tourists surveyed said they'd like to have Adele, James Corden, Mr. Bean or David Beckham as a travel guide, but Her Majesty the Queen was, perhaps unsurprisingly, the most popular choice, coming in at number one. "Another member of the Royal Family" was voted for tenth place, proving that the Queen is still more popular than her family, despite the fact that Prince George would make an excellent travel companion.