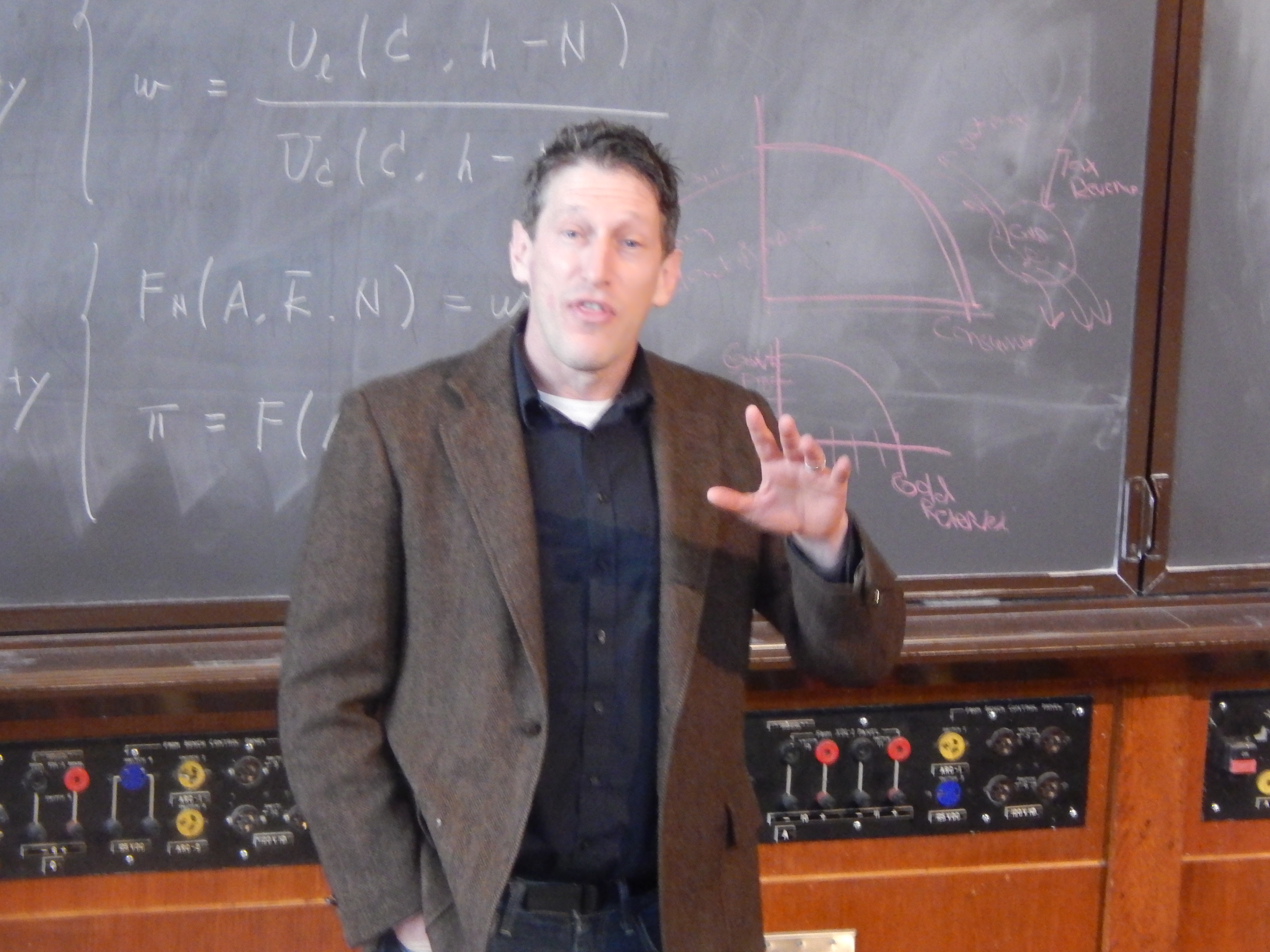 Last week, Senate President Steve Sweeney stirred up controversy when he called for an investigation of the Fraternal Order of Police (FOP) and the New Jersey Education Association (NJEA) after the groups claimed they would forego making campaign contributions until a controversial pension question made it onto the November ballot. While few in the New Jersey Assembly have come forward detailing their stances on Sweeney's move, Montgomery Deputy Mayor Ed Trzaska issued a challenge to Democratic LD16 Assemblyman Andrew Zwicker: pick a side.
Late on Sunday night, Trzaska issued a press release asking for Zwicker to come forward on the issue. According to the release, Traska was "disappointed" that Zwicker had previously "ignored" his efforts to determine the assemblyman's stance on school funding. Zwicker was endorsed by the NJEA so Sweeney's move against the group has opened the door for some like Trzaska to question the assemblyman's current standing with the group.
"Senate President Sweeney and I disagree on many things, but I applaud his courage and willingness to stand up to the special interest bosses at the NJEA, and call them out for threatening Democrats around the state by withholding campaign donations unless certain legislation they support was passed in Trenton," said Trzaska, a Republican, in his statement. "I believe quid pro quos like this are unethical and perhaps illegal, and have no place in our legislative process. Assemblyman Zwicker's support or the NJEA is understandable given they carried him to victory last year, but his failure to disavow them now would prove he is effectively in their pocket. It's time he took a stand and answer one simple question: Do you agree with Senate President Sweeney that the NJEA crossed a line and should be investigated for their egregious actions?"
PolitickerNJ reached out to Zwicker for a reaction to Trzaska's statement. While Trzaska asked Zwicker to pick a side, the assemblyman, instead, opted to focus on his ongoing work in his district rather than discuss the NJEA.
Zwicker's issued the following response to the deputy mayor: "I wasn't going to comment on this because I believe that attempts at scoring political points and staging political theater stops legislators from working together to find bipartisan solutions for the issues facing New Jersey. Commenting on these political games only gives some semblance of credence to both the tactic and person putting it out. But because I ran for the General Assembly to put aside political bickering and pledged to put evidence ahead of political or partisan gain, I want to take this opportunity to let people know that I am working hard every day representing the people of the 16th Legislative District. I am proud of my bipartisan work with Senator Kip Bateman (R-16) on establishing the Hunterdon-Somerset Flood Advisory Task Force and with Assemblywoman Maria Rodriguez-Gregg (R-8) on empowering young people to vote. Considering the many issues facing us, I am hopeful that Deputy Mayor Trzaska will instead focus his attention on representing the great township of Montgomery instead of promoting his own political ambitions."
Zwicker is a first term assemblyman who won his seat in the November 2015 election. When he won, Zwicker unseated Republican incumbent Donna Simon. The LD16 narrative with Zwicker is similar to what played out in LD11, another one of New Jersey's legislative districts. In that November race, Democrats Joann Downey and Eric Houghtaling–also endorsed by the NJEA– unseated Republicans Mary Pat Angelini and Caroline Casagrande.
Last week, Angelini issued a press release calling on Downey and Houghtaling to acknowledge ties to the NJEA. As with Zwicker, Sweeney's move opened the door for the LD11 Republican to bash Democrats on NJEA ties. In LD16, Simon has regularly been spotted at events and there are rumblings that she may be looking to reclaim her seat from Zwicker, though she has yet to comment on the NJEA/Sweeney disagreement.
Another factor that adds and interesting wrinkle to the dynamics at play are Senate President Sweeney's gubernatorial aspirations. By blasting the NJEA, the senate president may struggle to find support from Democratic legislators who are by and large supported by the group. With Republicans aiming to underscore a financial dependency by Democrats on the teachers union, the dynamic of the Democratic gubernatorial primary could be shifted.