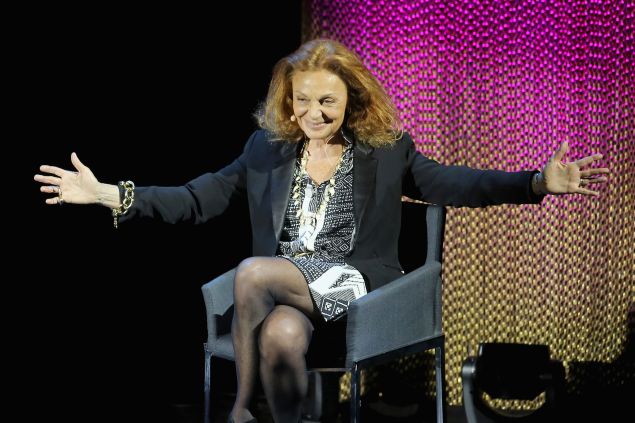 The Council of Fashion Designers of America—you know them as the official sponsor of fashion week and an authority on all things American fashion just unveiled its newest group of designer members. Joining the likes of Narcisco Rodriguez, Rebecca Minkoff, Joseph Altuzarra and Jason Wu among hundreds of other already inducted members, the CFDA has chosen 40 new designers to add to its already established rank of esteemed fashionistas. Tory Burch, a CFDA Board Member, is slated to host the impressive new roster of designers at her stunning home for a celebration come fall. The council also announced its plans to extend Board Chairwoman (and wrap dress icon) Diane von Furstenberg's contract; she will maintain her position as queen through 2018.
And with 40 new members to keep track of, here's your rundown on all the CFDA approved designers:
Bringing a worldly vision to the streets of New York, Dana Arbib's A Peace Treaty brings some much-needed peaceful vibes, via exotic jewel encrusted avante-garde collections. With details from across the globe including the deserts of South Asia to Peru and the Andes mountains, Arbib brings her Tel-Aviv roots and Toronto upbringing into her line of accessories. And with influences from her father's Libyan Jewish background, Arbib has made a concerted effort to preserve century-old techniques in her jewelry and scarf collections. Featuring summer's must have caftan, Arbib's collection is timely and fresh. And with an Instagram sure to inspire feelings of wanderlust, Arbib has cemented her stake as an American-based designer as well. Her jewelry has been worn by Madame USA, the First Lady Michelle Obama herself.
Born in New Mexico, Anna Sheffield has emerged as a leading fine jewelry designer. Sheffield, who runs her eponymous fine jewelry line from New York, was nominated for the CFDA Swarovski award for accessories back in 2007. Though she didn't nab the coveted prize, the designer has gone on to prove her deserving spot on the list of new members. With gold accents and inverted diamonds galore, Sheffield's looks are defined by a shimmering excellence. She's already collaborated with the council's best, including Marc Jacobs and Phillip Lim.
The Stephens sisters have followed in the footsteps of their grandmother, whose her pieces were collected by Frida Kahlo and New York City's own Peggy Guggenheim. Born and raised in Mexico, the sibling's jewelry pieces are handcrafted from a workshop out of Mexico City. Inspired by timeless handcrafted techniques, Anndra Neen was founded with the intention designing products that can be passed down for generations to come. With a family spirit at the center of the brand, the girls, it seems have just added to their expanding kinship.
These twins are most definitely winning. Starting their footwear brand in 2009, then just 23, the former USC collegiate athletes set out to combine the worlds of fashion and sport. As such, the twins have embraced technology in their designs; the duo is credited with crafting the first shoe proven to make individuals jump higher. Their Concept 1 basketball shoe went on to make history—it became the first shoe banned by the NBA for its "undue competitive advantage." Now expanded into a full line of athlesiure for both men and women, the twins have paved an important path in the athletic realm.
Brandon Maxwell: Brandon Maxwell
A Gaga approved stylist turned designer
Lady Gaga went goo goo over her stylist, Brandon Maxwell, back in 2010. Now six years later, so has the CFDA. This has been Maxwell's year: He was nominated for the LVMH prize for young designers and winning the womenswear award at the CFDA awards. His structured white pantsuit design for Gaga's Oscar appearance earned her a best dressed nod. Another Maxwell supporter is FLOTUS, who wore his designs to the State dinner.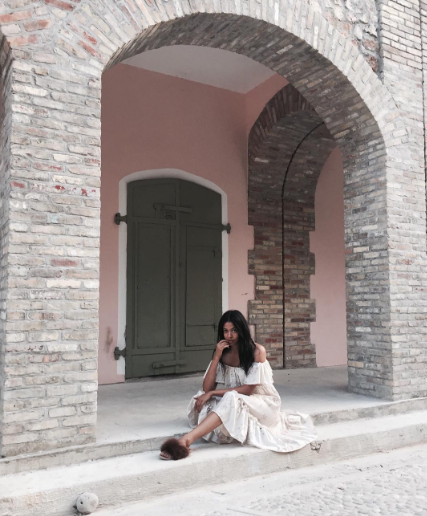 Brother Vellies' founder Aurora James is essentially the designer of our dreams. Named after Sleeping Beauty, and with an eclectic resume under her belt, James is a sustainable designer on an epic scale. Her line of African-inspired desert boots made her the winner of the 2015 CFDA/Vogue Fashion Fund. More recently, she's been participating in a 17-month long residency program with the CFDA aimed at promoting sustainable business practices. Her work in creating jobs for local artisans throughout Africa has all but ensured our love for her and her brand.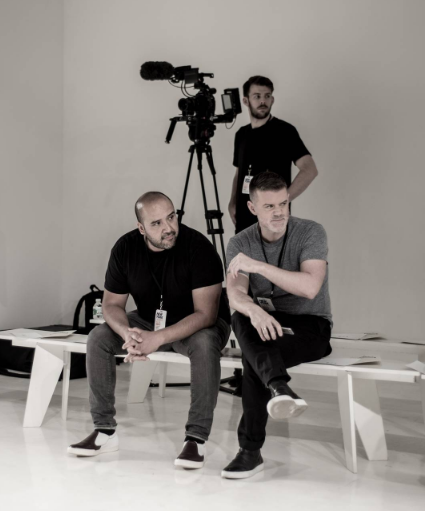 Evoking the spirit of a military academy meets nostalgic war era, Cadet is the perfect casual ready-to-wear brand for both men and women. Cadet, which emerged out of Brooklyn in 2011, only launched its women's collection for Spring 2016—per the request of Anna Wintour. Since then, the label has been spotted on Kendall Jenner, Usher and Daniel Craig.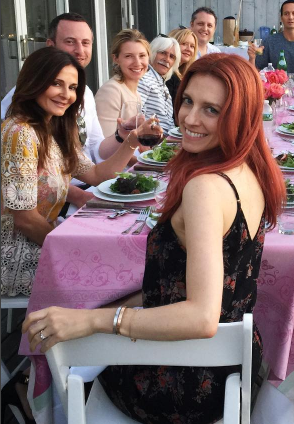 Four years ago Jennifer Zuccarini started her luxury lingerie brand, Fleur du Mal, and since then the famous red head has become the face of all things relating to undergarments. The brand features cheeky lace underwear and plunging silk slip dresses, in addition to bathing suits and leather pants. Zuccarini was the former design director for Victoria's Secret and an assistant to Nannette Lepore.
Garrett Leight's high-end sunglass line is distinctly Californian. Founded in Venice Beach in 2011, the brand produced a mere four styles: Hampton, Rialto, Speedway and Brooks. Now in its fifth year, GLCO has expanded to stores beyond California but still holds its SoCal roots dear: each style is named after a street in Venice and stamped with the phrase "VC/CA 90291." And to make the GLCO even cooler, the brand's founder is part of an optical legacy; his father, Larry Leight, was the founder of Oliver Peoples.
She worked for Marc Jacobs and Oscar de la Renta. She spent time in Italy learning the craft of shoemaking. And in 2012, she launched her own line of footwear to critical acclaim. And Tapia isn't afraid to push the boundaries; her collections often feature cutouts, intertwined prints and hyper-femininity. Tapia nabbed a spot in the CFDA's two-year Fashion Incubator Program, from 2014 through 2016.
Jasmin Shokrian is a multi-hyphenate worth knowing, as she's served as founder, designer and creative director for her eponymous line since 2002. Her Los Angeles based brand is known for its handcrafted high fashion atelier line and the recent launch of her more affordable, Draft No. 17, collections. In 2009, Michelle Obama named her as one of her favorite up-and-coming designers and in 2014, she housed a month-long pop-up shop at the Museum of Contemporary Art in Los Angeles.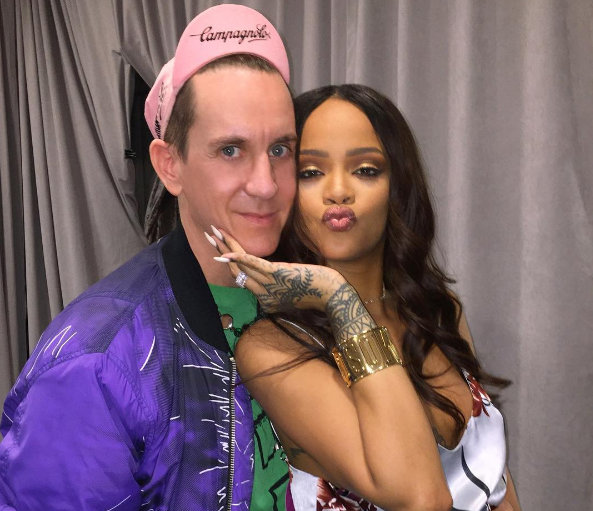 By now you've probably heard of Jeremy Scott, and if you haven't, you've definitely seen his clothes. Born and raised in Missouri, the Midwesterner took the big city of Manhattan by storm. He has collaborated with Adidas, shown collections at Paris Fashion Week and he's been the creative director for Moschino since 2013. Model Karlie Kloss has walked in shows, Rihanna's worn his outfits for music videos and his looks have graced the stage during Katy Perry's Superbowl performance. Known for his often outlandish and bright colors, it's a surprise Scott's only now just joining the CFDA, as he's been a consistent and constant force in the fashion world for years.
Jordan Askill
The International Sensation
Jordan Askill is Australian and he's racked up accolades in England, but he runs his incredible bauble brand out of New York. Askill won the 2015 British Fashion Award for Emerging Accessory Design and became the first jewelry designer in five years to win a BFA. He's studied under late Alexander McQueen in London and has served as the lead designer for Ksubi, an Australian mainstay as well as working for Dior Homme. Further, his portfolio includes luxe collaborations with Swarovski, Topshop and Georg Jensen.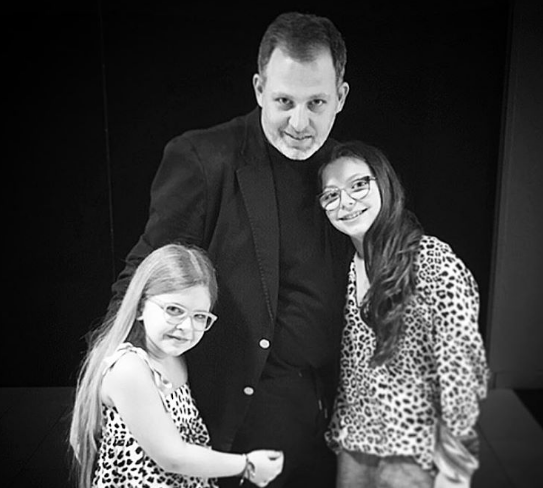 Inspired by his worldly upbringing—he was born in Israel and raised with Eastern European aesthetics—Kobi Halperin's self titled womenswear brand has a global scope as well. Though the designer has extensive fashion experience—he worked for Elie Tahari for 13 years and then joined Kenneth Cole—he launched his own brand just two years ago. Known for airy blouses and intricate details, his clothes have been marked as distinctly feminine. With lacy trims and a perfect sheerness, Kobi Halperin is sold in big time retailers like Saks Fifth Avenue and Bloomingdale's.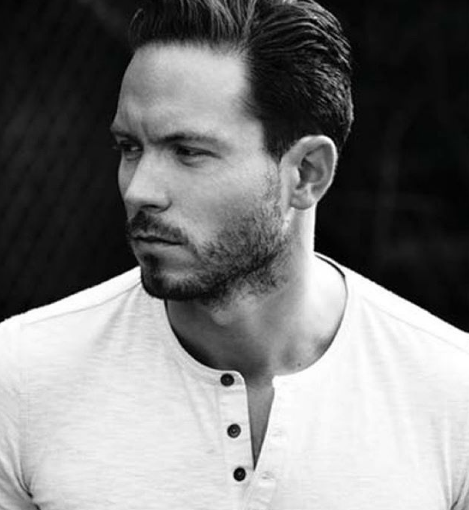 W.R.K. aka work.rest.karma is a New York based menswear brand, operating since 2011. Founder Matteo Gottardi has previously designed for Vince Camuto Menswear, Rogan Gregory, Levi's, Nicole Miller and private lines for both Nordstrom and Macy's. Perhaps you've seen him biking around his beloved New York City? The Manhattan native also has a strong admiration for all things motorcycles.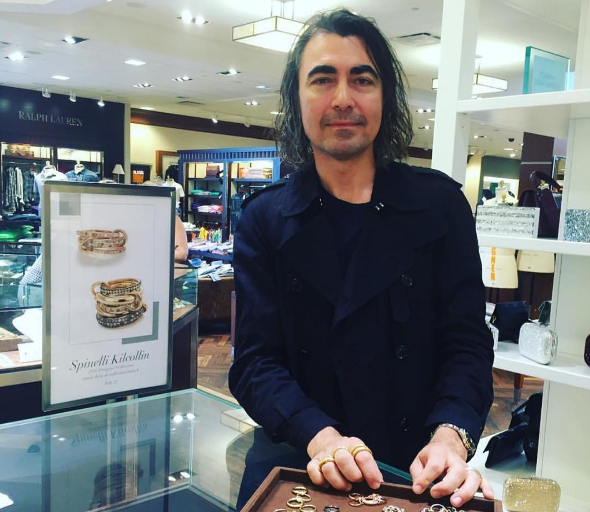 The son of famous Italian hairstylists, Yves Spinelli's been exposed to the fashion industry from the start. But it wasn't fashion or hair that became his passion, it was jewelry. After working as a salesperson and store manager at iconic boutique Maxfield, Spinelli set out to start his own line of luxury jewelry, which he launched in 2010. Famous for a sort of structured minimalism and his stackable galaxy rings, Spinelli's diamond Saturn earrings are also out of this world. He also has a string of famous celebrity clients: Emily Ratajkowski, Joan Smalls and Oprah Winfrey have all been spotted in his baubles.
With a love for fine materials and a sort of dreamy obsession to mesh premium fabrics with contemporary shapes, Scot Shandalove and Jake Zeitlin founded their menswear brand, Matiere. The brand is based on this simple appreciation for the best and most interesting materials, so it's fitting that Matiere means material in French. Defined by their consistent production of men's classic tees and jackets, the designers have become synonymous with a structured minimalism and simplicity. Their line is barely two years old, yet its taken the men's fashion scene by storm, rightfully earning their CFDA membership.
Though one of MZ Wallace's co-founders Monica, is married to New York gallerist, David Zwirner, it is not from his downtown gallery that she is famous. Monica Zwirner and Lucy Wallace Eustice have dominated the handbag game since their brand's inception in 2000. Combined, the girls have worked for an incredible crop of fashion stars—everyone from Manolo Blahnik, Anne Klein, Gucci, Clinique and Lancôme—and some non-fashion brands as well—Harper's Bazaar, ELLE, Porsche and Selldorf Architects. As if their resume wasn't enough, the girls were named handbag of the year in 2009 by New York Magazine and have opened stores across the globe in Tokyo.
Sophia Amoruso is one of those rare individuals whose contributions to fashion have expanded far beyond the sphere of design and apparel itself. With a podcast, a New York Times Bestselling book and an insanely successful (we're talking revenues upwards of $300 million in 2015) e-commerce site, Sophia Amoruso is the ultimate #GirlBoss. She's become an icon for female entrepreneurship and her book is set to become a Netflix original in 2017. Her brand, Nasty Gal, designed in downtown Los Angeles, started as a curation of Amoruso's favorite vintage pieces. It's since expanded to its own designs including everything for the ultimate it-girl wardrobe—shoes, apparel and accessories.
The CFDA's hats are off for designer Nick Fouquet. Citing Tom Sawyer and Keith Richards as inspiration for his Beaver fur hat brand, Nick Fouquet is every Coachella bound-hippie's dream designer. He describes his brand as a "psychedelic bourgeoisie bohemian experience" and is committed to a sustainable manufacturing process. His fedoras have been spotted atop the athletic heads of NBA Champion Lebron James and footballer Cam Newton.
Named for the last name of its founders: Alex, Matthew and his wife Samantha, the ready-to-wear clothing brand has emerged as a slow burn. The family brand launched with Italian knitwear for Fall/Winter 2012; two years later they expanded to a full line of menswear. About a year later, Orley finally introduced a women's collection. Known for luxury knitwear combinations, the three Orley siblings were nominated as a finalist for the 2014 CFDA/Vogue Fashion Fund Award and in 2015 for the CFDA Swarovski Award for Menswear, as well as a LVMH award. In 2016 the brand finally won a CFDA and nabbed the prize of the Swarovski Award for Menswear. Now they're full fledged CFDA members.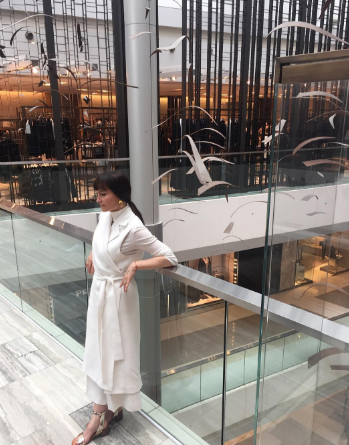 Based in Los Angeles, the designer of this women's brand is married to actor Balthazar Getty. She previously ran a line of feminine dresses called Riser Goodwyn, a frequent staple of her celebrity friends—Courtney Cox, Heidi Klum and Kristen Stewart. The model-turned-designer's current line, Rosetta Getty, emerged out of a collaboration with Matthew Walker, former president of Mary Kate and Ashley Olsen's line The Row. Her most recent collection features a slew of rainbow striped outfits, wide legged pants, denim textures and slinky off the shoulder dresses. Plainly stated, it's perfectly California chic.
With extensive technical shoe skills, Sarah Flint's line of feminine shoewear rivals the best Italian cobblers. Pretty much everyone has worn her shoes: Alexa Chung, Jessica Alba, Heidi Klum and Blake Lively. Italian Vacchetta leathers, ombre satins, lambskins and striped textiles shine in Sarah Flint's luxe shoe line of flats, sandals, pumps and women's boots. The designer launched her first collection at the ripe old age of 24 and since the fall of 2013, has been a staple in the glamorous shoe industry.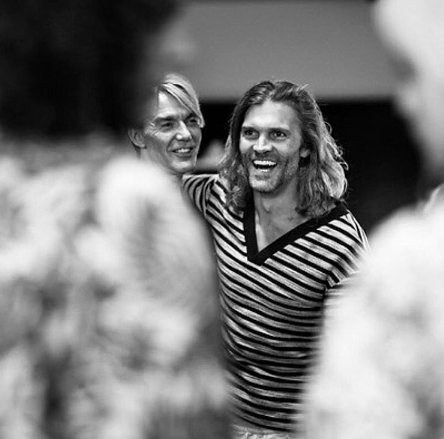 Designed with an "abandon and rebellion customary of surf culture," the brand embraces "a sort of pre-punk credo, juxtaposed with a poetic, nomadic and romantic essence." Embracing bright colors and relaxed fits to match the lowkey and casual vibe of a surfer, Thaddeus O'Neil has celebrated the beach and all things #chill. A native New Yorker himself, the designer grew up surfing on Long Island and has worked as a photography assistant for fashion legend, Bruce Weber.
Kulson and Stubbington helm Theory as dual co-creative directors. The two each have a long tenure at the brand, with Kulson starting in 1997 at the brand's inception. She left the company for years back in 2002 but returned again in 2012. Stubbington, who's worked for Calvin Klein and Rogan took over Theory with Kulson in 2015 and has ushered the brand into a new era. Theory has remained a fashion favorite over many years, offering full-on fashion uniforms—everything from bomber jackets and leather skirts to knit tops and nylon bags.
What started out as a neckwear collection in 2010, Eckstein, Kang and Weiland have expanded their brand into a full line of women's and men's wear. The trio has been embraced by CFDA before—they were a part of its 2012 Incubator Program and they've won a Woolmark prize. The brand, known for updated classics and vibrant prints has a celeb following that includes Jessica Szohr, Lizzy Caplan and Elizabeth Banks.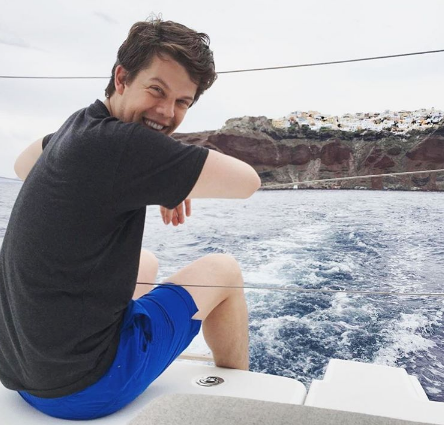 Exposed to the beauty and grace of the South while growing up, Gordon's eponymous womenswear label is a combination of a classicism and impeccable tailoring. He most recently debuted his fall 2016 ready wear collection with a series of high fashion GIFS on Instagram, rather than a conventional fashion show. He's kept his brand small in an effort to maintain his immaculate attention to detail.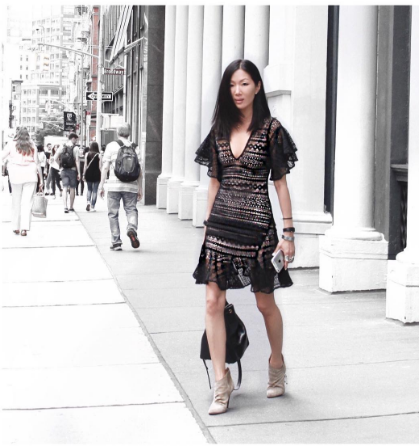 More than anyone on the list, Webb might understand women best. Her designs are both flowy yet structured, feminine yet strong and they are crafted in materials such as silk, linen, denim, leather and eyelet. She's collaborated with Intermix for a collection and has worked for J.Crew before launching her own line; she also spent time as Banana Republic's creative director. Her most recent eponymous collection was fairly neutral, though it featured a slew of sexy cutouts perfect to highlight the female body.
With jewelry featured in The Devil Wears Prada and baubles sold in Bergdorf's and Barneys, Catherine Zadeh is a jewelry designer of the now. She famously found a niche gap in the men's cuff market and since then has launched a line of belts, fine jewelry, bespoke pieces and buffalo horn bracelets. Her sterling silver and gold crafted cuff links and stud sets are still her signature.