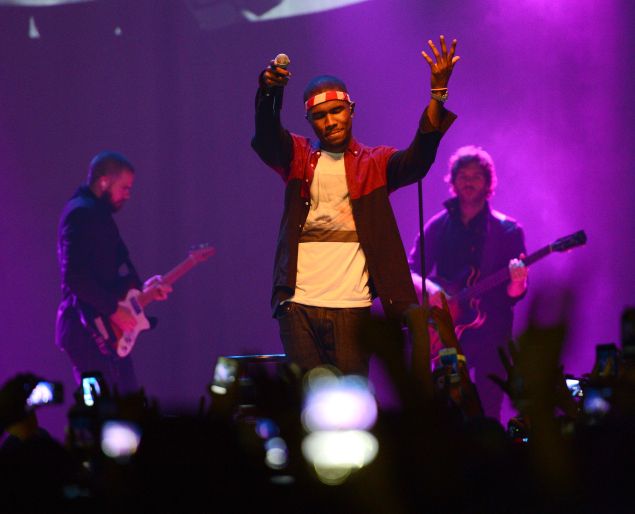 Earlier this week Frank Ocean, the soft-spoken R&B singer and still-beating heart of the Odd Future crew, finally confirmed he will release Boy's Don't Cry, his follow-up to 2012's critically lauded Channel Orange, this Friday.
After four years of cryptic social media blasts about recording and photos of Ocean looking pensive in the studio, his sophomore record will be released as an Apple Music exclusive, accompanied by a zine about the album available only at Apple stores. Even if it's not an awesome slow-jam covers album of early Cure as the title suggests, there's no way the new LP could possibly disappoint, right?
Ocean's collaborator Nabil told Buzzfeed way back in June of '14 that "it blows the sophomore-album myth out of the water." Now, over two years later, Ocean fans hold their breath under water.
Ocean wasn't the only pop star to announce an Apple Music exclusive this week. Y2K-era teen idol idol and ritual sacrifice Britney Spears announced yesterday that her new album, Glory, would be released later this month as an Apple Music exclusive.
This will be Spears' first release since 2013's EDM-embracing Britney Jean, and her first since beginning a Las Vegas residency show at Planet Hollywood Resort & Casino that same year.
Spears recently extended her contract for the residency show, Britney: Piece of Me, through 2017, after finishing 14 legs of performances and earning Planet Hollywood an estimated $20 million in revenue. Was this the industry-boosting move she needed since shaving her head (punk's not dead) and sinking into a bad way nine years ago? Absolutely.
When Spears tweeted, "#Glory. My new album & the beginning of a new era," she wasn't just revealing the album title or her Southern Baptist childhood; she was testifying to the glory of having her personality brand valued on earning reports again. She's ready for that Apple Music money, y'all, praise be his name.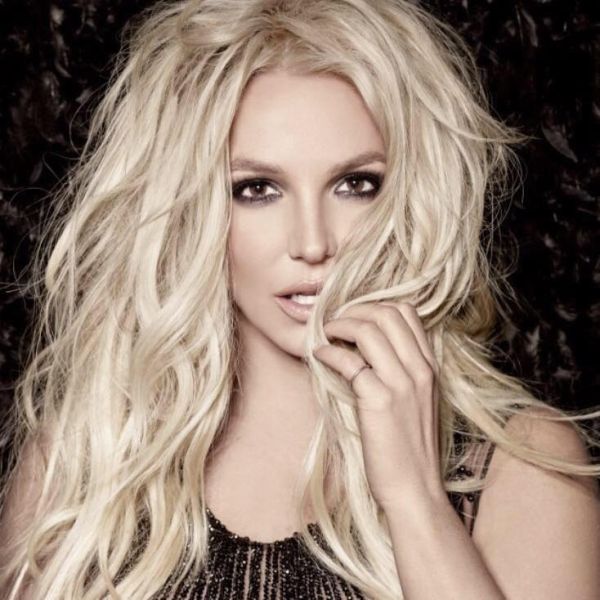 With any news of an "any-day-now" surprise album drop, the seemingly evergreen think-pieces come rolling in about how the album, as we know it, is dead. But these aren't fresh takes. Radiohead broke this mold nine years ago with In Rainbows, releasing it for free online with a "pay-what-you-want" model that told the music industry to go fuck itself, remember? Because many writers don't. To suggest a more relatable point of reference, Radiohead released In Rainbows the same year that Britney Spears lost it.
Yet the stories come in regardless, about artists like Frank Ocean, Beyonce, Drake and Kanye West challenging what it means to release an album by eschewing press and promotion, or any sort of preview, beforehand.
I'd argue that the album isn't dead; it's just severely undervalued.
On one hand, these surprise releases are actually an admirable attempt to preserve the idea of an album. Present a work in its entirety, devoid of anyone prematurely forcing it into context beforehand, and the listening experience retains a certain purity of connection between the artist and the listener that's lost once others start telling you what to think about it. This makes sense.
But the real logic behind surprise album releases is more a matter of piracy prevention.
[youtube https://www.youtube.com/watch?v=e_rPOGhEV0c?list=PLxO7A_-Q4xRhN5HrIfKwxARapJXw5O96u&w=560&h=315]
Despite industry attempts to limit piracy with watermarked audio and tracked IP addresses, every promo copy of an album that's sent to the media inevitably gets leaked, and journalists are the first ones to be inconvenienced. Having no warning or context for an album that's suddenly ubiquitous turns thoughtful news coverage into pure spectacle, wherein the winning writer is whoever can write about it first.
These are the challenges that tell you the most about a journalist and their ability to the distill theme and subtext of an album (assuming such things are present) with only 24 hours to digest it. But they also tell you about the artist, vindicated by witnessing the fruits of their labors be released as a singular spectacle, and pleased with the idea of putting everyone in an equal headspace for their first listen.
So are we really witnessing the death of the album as we know it?
The main problem with this trending statement is that the journalists writing it take a disturbingly myopic review of all the new music out there by only treating the blockbuster, tentpole releases as representative of the entire lot. They negate the intricate and cohesive albums released by boutique labels like Sacred Bones, Captured Tracks, Jagjaguwar, Thrill Jockey, Merge, Matador, Polyvinyl, Arts & Crafts, Exploding in Sound, Kill Rock Stars, In The Red, Burger, Drag City, Trouble in Mind and countless others.
More often than not, these smaller labels deal wholesale in the idea of an album as a cohesive experience, spending more time and resources on producing vinyl, art and an aesthetic environment for the music to live in. At the same time, most of them operate without the budget or the audience to risk the gamble of a surprise release. The writers of these "albums are dead" articles are focusing on the 10-percenter megastars, then projecting those rollout strategies as emblematic of the whole industry. When that happens, Taylor Swift wins. And when Taylor Swift wins, no one wins.
[youtube https://www.youtube.com/watch?v=lZoxdPGu_4E?list=PLNN4THNkEBo9Q7uOrHpoAJdLapdF63XqW&w=560&h=315]
What the surprise album release has morphed into, instead, is less about the spectacle and surprise of experiencing a masterpiece for the first time (thank you, D'Angelo, for Black Messiah) and more about the ability to maximize the hype surrounding an album's release without giving anyone time to criticize it. (Here's looking at you, Kanye. A quarter of The Life of Pablo had been heard already by the time it dropped, and the rest of it isn't worth pirating, let alone listening to.)
But I shudder as I write this, because West was right about one thing. Lost in his latest maelstrom of news-cycle trolling bullshit are his comments about the troubles he's had releasing the alleged mixtape he made with Drake. "I need Tim Cook Jay Z Dez Jimmy Larry me and Drake Scooter on the phone or in a room this week!!!" he tweeted. "Fuck all this dick swinging contest. We all gon be dead in 100 Years. Let the kids have the music."
It's classic Shakespeare—Drake is part of the Apple Music family and West is part of the Tidal family—"Two households, both alike in dignity, In fair [New York], where we lay our scene, From ancient grudge break to new mutiny, Where civil blood makes civil hands unclean."
Jay Z launched Tidal with the intention of disrupting the streaming music game, and the fact that he's got Kanye in a vice grip considering they're both (technically) MCs who grew up seeing the communal value of collaboration in hip-hop lets us know where his artistic priorities are.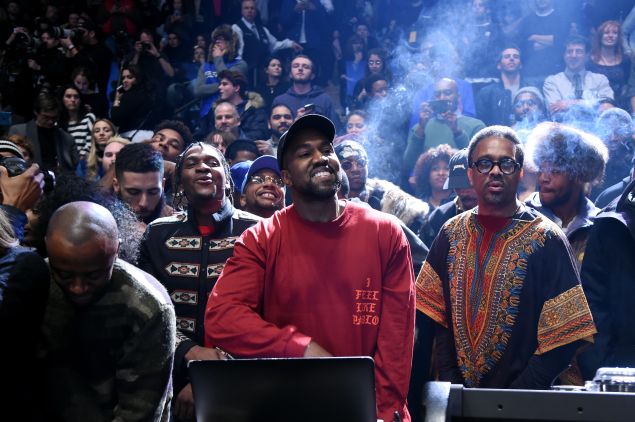 There's a difference between artistic license and artistic licensing, but alas, the almighty dollar has cast a spell over Hova, and Kanye's trapped by it. Drake's allegiance to the Cupertino mothership is far less surprising.
The thing is, journalists are feeling the same pain as these artists for being tethered to the one company they've partnered with for these exclusive releases. If we're lucky enough to join the staff of a publication, a non-compete clause in our contracts explicitly forbids us for writing a story on our beat for another outlet—even if the story isn't well suited for the place we're working for. How about a little fucking empathy, Kanye.
All of which is to say, no, the album isn't dead as we know it—you're just listening to the shit that breaks the algorithm on your social media channels.
Let's continue to treat surprise album releases with respect to the artist's intent, digesting them together and sparking continued conversations about interpretation and appreciation. But let's also consider that when these surprise releases are branded "exclusives," there are likely other factors at play than the artist's concerns over the purity of their work.