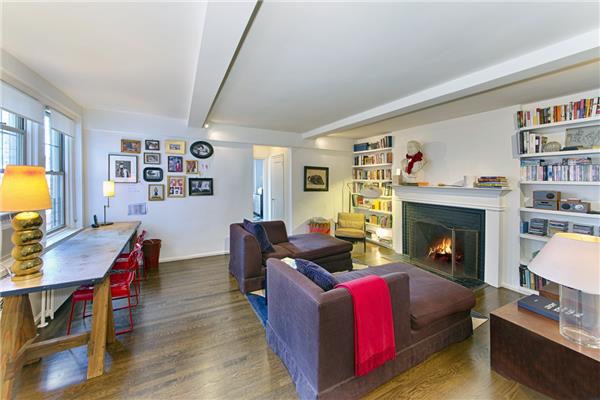 We imagine that when your real life closely resembles a Downton Abbey-esque estate, a one-bedroom in the West Village isn't a total standout.
American model-turned-British noble Dawn Russell and her husband, Lord James Edward Russell (apparently, he goes by Jamie, and he's the younger brother of the current Duke of Bedford), just listed their apartment at 299 West 12th Street.
The couple, who married in 2005 and now have two children, are asking $2.5 million for the one-bedroom, one-bathroom apartment, which they purchased in 2011 for $1.47 million.
We can understand why they might be feeling like they've outgrown the 875-square-foot pad especially since Russell's childhood home is the 15,000 acre Woburn Abbey, a historic English estate with ties to Henry VIII. The Russells live mostly in London, though they still frequent Woburn Abbey, where the Duke of Bedford resides, for family occasions.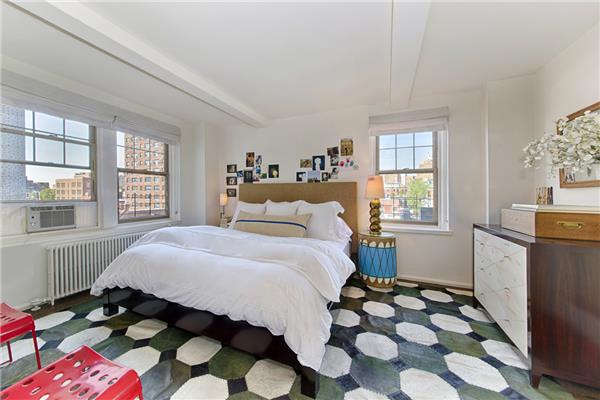 Russell, who was diagnosed with cancer in her 20s, subsequently created 8G, a supplemental tablet made up of eight different kinds of greens–her Tasty Greens health and wellness company is based in Manhattan, though she and her husband reside primarily in London.
Perhaps the Russells aren't planning on visiting the city as much anymore, or maybe they're just going to upgrade their city digs to something a bit larger.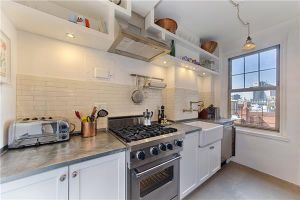 The prewar home does have some very nice qualities, like hardwood floors and a step-down living room, and the renovated kitchen has all stainless steel appliances, including a SubZero fridge and Viking range. There's also a windowed, renovated bathroom, per the listing held by DJK Residential broker Marcy Bloomstein. Oh, and Jennifer Aniston used to own the penthouse in the building.
No matter, the Russells are ready to offload the apartment, which is located in a building has a 24-hour doorman and a resident manager. It's also just across the street from Abingdon Square Park, and right by the Hudson River Park, but really, there's no way it compares to Woburn Abbey…after all, that estate features a safari park, with over eighty species. Seriously.