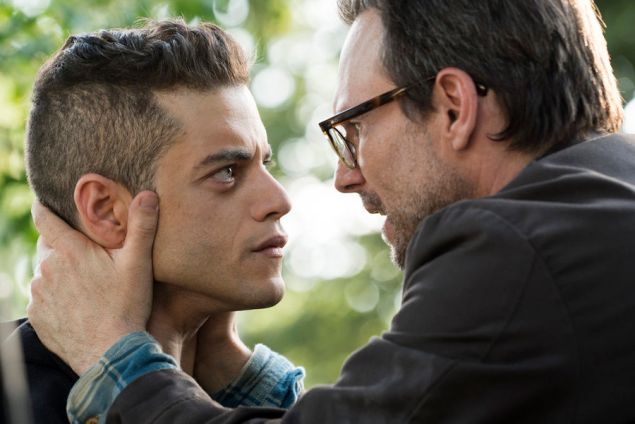 Welcome back to tvDownload's "Ask a Casting Director": a series in which we talk to the men and women responsible for populating the worlds of our favorite shows. Next up: Susie Farris, Beth Bowling and Kim Miscia on filling Mr. Robot's surreal, cerebral universe. 
Do you remember, in Mr. Robot's earliest stages, what vibe you were told to look for? 
Susie Farris: I cast the series regulars in the pilot, before it went to New York and Beth and Kim took over. I think [creator Sam Esmail] was really looking for out of the box ideas, and someone left of center. He did didn't want your typical cutie-pie, your kind of CW looking kid in the lead. I do remember in session Sam and I going back and forth, and Sam would say, 'Susie, too cute!' He definitely was looking for substance and interesting over glossy and handsome.
Beth Bowling: Yeah, Sam always said "They look too much like an actor." If they looked like an actor they were discounted immediately.
At this point I couldn't picture anyone but Rami playing Elliot, but when Mr. Robot premiered I had no idea who he was. Can you talk a little about finding Elliot? 
Susie Farris: It was a big undertaking. He had had to carry the whole show, and someone this age that's a big task. He had to be a lot of things; he had to be compelling enough that we wanted to watch him in every scene, and cerebral and complicated and troubled and angry at the world, yet also vulnerable enough to bring us in and not turn us off. We saw a lot of people, I showed them a lot of people, weeding out all the actors that were wrong and bringing the good ones back. At that age range there wasn't too big of a list of well known, famous people to think about.
And how did you eventually land on Christian Slater for Mr. Robot, which was another interesting choice but for completely different reason than casting Rami?
Susie Farris: No, yeah, that was a tough part to cast. I think we cast that role last. Casting to me is kind of putting together a puzzle, and given that Mr Robot is the father of Elliot and Darlene, there's something in there to figuring out who is going to play those parts, and figuring out how that is going to fit together. Obviously they didn't have to look like twins, but it had to be somewhere in the realm.
We discussed lots of name-y people, and we read some really good actors, and Christian was someone we had been discussing for a long time. We were all in LA, and Christian is based in New York, so that wasn't an immediate thing. Then went they went to New York they sat down with Christian, and then they knew.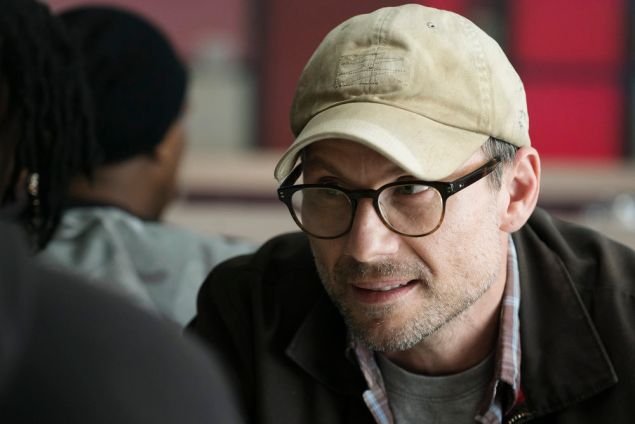 What was it exactly you were looking for that would connect all those characters: Darlene, Eliot, and Mr. Robot? 
Susie Farris: I was just looking for that intangible thing that I see that makes me say "that's the person." Rami came in on the first day and just had this special quality that was undeniable. I had known Carly Chaikin from one of her first auditions in the business, and even though there was very little on the page for Darlene in the pilot, when I read it I just thought "That's Carly." I think it's just this innate thing that casting director's possess. That's part of the reason we end up doing what we do, you just have a sensibility and you can instinctually feel when you have the right one. And then with Christian Slater, he's such a good actor and we hadn't seen him do something as meaty as this in a really long time.
Beth Bowling: It is like what Susie said, with fitting pieces in a puzzle, Different people come in and define a role, which could tweak the idea of another role.
That's interesting, how maybe casting Elliot effects who you bring in to play Mr. Robot, or who you bring in as Darlene. 
Beth Bowling: The other thing about casting his father was that no one was supposed to know it was his father. It had to be believable later on. With the flashback scene, where we shoed Elliot's mother, we cast Vaishnavi Sharma who would explain why Rami had a certain look.
Which was the easiest part to cast, where the person came in and immediately you know "that's the character"? 
Beth Farris: Off the top, there were a few people that came in where Sam said "Yep, uh huh, that's them." He saw, and it was done. That was Michel Gill, who played Gideon. It was Ben Rappaport, who played Ollie. And then Michael Cristofer had auditioned for Mr. Robot, and he didn't get that role obviously, but he gave this really powerful audition. So when we read about the role of Philip Price, I sent Sam an email saying "What about Michael"? He agreed immediately.
Kim Miscia: Sometimes you know, right when you see the person, like with Rami. But because it's the writer's brain child, and they've lived with it so long, sometimes they're not ready to cast right away. So you need to be able to illuminate why that person is the right person.
Sort of the opposite question, do you remember which role too the most debate before casting? 
Susie Farris: Obviously Elliot was super challenging. But I think that didn't spark the most debate, because we all had a good idea of what we were looking for. The Martin Wallström character I would say is probably the trickiest, because it was slightly undefined in the pilot.
A lot of these roles reveal themselves as the episodes go on. Sam had me have actors read a monologue from the second episode, which nobody had seen. It was sort of a guessing game as to what Sam would respond to. We were looking for a Scandinavian guy, Sam wanted him to be super good looking but authentic. I was watching tapes from all over the world trying to find what Sam wanted.
Beth Bowling: In connection with that, in season one in-series one of the hardest roles to cast was Martin's wife, Joanna, played by Stephanie Corneliussen. Sam wanted someone who could speak Swedish and Danish, who was a Lady Macbeth but absolutely beautiful.
Susie Farris: Anything else?
Beth Bowling: And a New York local!