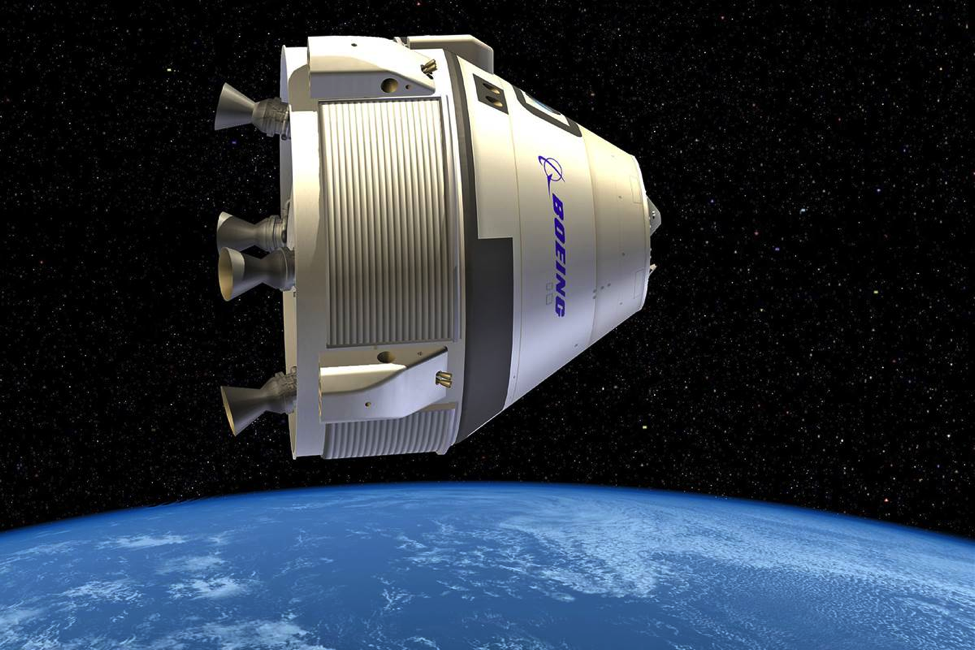 Cape Canaveral, FL—On Monday morning, representatives from NASA, Boeing and United Launch Alliance gathered for a landmark installation of the access arm that will allow a crew of four history-making astronauts to enter their new space-bound chariot—the Boeing CST-100 Starliner.
The humans that will fly this Apollo-inspired capsule spacecraft will be among the first commercial crew passengers in history—marking a handover of human spaceflight facilitation to the private space industry. These astronauts, currently in extensive flight training, will also take on the awesome responsibility of being the pioneers that help return crewed launches to American soil.
"We are very proud that this will lead to human spaceflight returning to American soil again," said ULA Commercial Crew Manager Barb Egan to the Observer.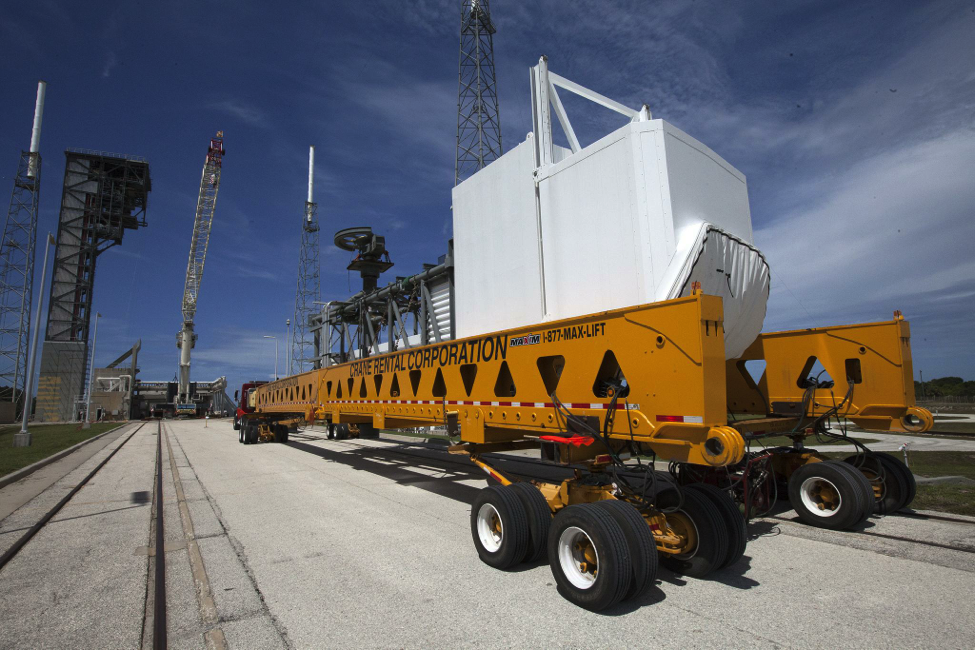 The installation of these major components at Cape Canaveral's Launch Complex 41—where the Starliner will be launched on ULA's Atlas V rocket—marks the final stage of construction on the first Crew Access Tower built since the Apollo missions. The tower will stand parallel to the rocket and the newly-installed arm will extend to be the literal path that astronauts will walk to climb into the Starliner spacecraft and into exploration history.
Also installed on Monday was the Crew Access Tower White Room—the final stop before the crew takes flight towards to International Space Station. This is where astronauts make final adjustments to their spacesuits, adjust helmets, and say their 'see ya laters' to Earth.

"After the Crew Access Arm is installed we will put in control systems and counterweights. We'll hook up all the electrical systems," said Barb Egan. "We'll run some check-outs on the arm and make sure everything is functioning properly."
Currently, the Russians are taxiing our astronauts to low-Earth orbit at a hefty price of $70 million a seat and have been doing so since the final flight of the beloved Space Shuttle in 2011. Well now, America's former space-race rivals will soon have a gaping hole in their earnings because NASA's commercial crew program is in full swing with the first mission being planned for late 2018.
https://www.instagram.com/p/BJIx1uFAR4g/?taken-by=nova_road

The federal space agency has awarded not only Boeing and their Starliner spacecraft for missions to the International Space Station, but also SpaceX and a crew variant of their workhorse Dragon vehicle. SpaceX is expected to launch first with Boeing close behind.
Boeing was given almost $4.2 billion as part of NASA's awarded contract to develop the CST-100 Starliner and it is expected to depart for its maiden voyage in early 2019, following two unmanned flight tests. The vehicle could carry up to 7 astronauts and even operate autonomously with the option to take over manual controls in case of an emergency.
With two competing commercial space companies flying crewed missions for NASA, it's very possible that we'll one day see both the Boeing Starliner and the SpaceX Dragon docked at the International Space Station simultaneously. This is the spirit of the Commercial Crew Program, to hand over operations in low-Earth orbit to the private, competitive industry—where innovation could grow. This would allow NASA so focus on exploring Jupiter's moon, Europa and finally launching their manned mission to Mars.
Robin Seemangal focuses on NASA and advocacy for space exploration. He was born and raised in Brooklyn, where he currently resides. Find him on Instagram for more space-related content: @nova_road.