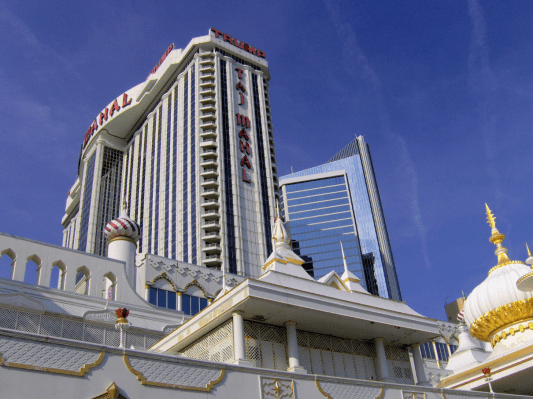 Following the news that the Trump Taj Mahal casino will close its doors at the end of this summer, one Atlantic County lawmaker is laying the blame at owner Carl Icahn's feet. The shuttering of the Taj Mahal will be the fifth casino closure in Atlantic City since 2014. Workers at the casino have been engaged in a strike over cuts Icahn made to pension and health benefits after purchasing the property earlier this year.
"Mr. Icahn's actions today are nothing more than an act of corporate Wall Street greed," Mazzeo wrote in a statement Wednesday. "He knew the situation when he took over and instead of investing in his workforce and the property itself he has been bleeding his workers dry, union and non-union, in an effort to pin the problems of the Trump Taj Mahal on the workers when instead Mr. Icahn and others just needed to look in the mirror."
The closure of the Taj Mahal will be a further blow to the former gaming capital, which has seen its ratable base plummet by half since out-of-state competition started cutting into its share of the market in the last decade. The city faces a potential state takeover of its finances if it fails to balance its municipal budget by October.
The prospect of two new in-state casinos, most likely in the Meadowlands and Jersey City, would add only add to the resort town's woes. Maze called allowing those new locations through a constitutional amendment a mistake. Financial ratings agency Moody's has predicted further casino closures if voters approve the amendment at the ballot box.
"Furthermore, today's actions only further prove to voters why we need to continue to vigorously fight the referendum to expand casino gaming to North Jersey," Mazzeo continued, "an effort that would put thousands more of Atlantic County's hard-working middle-class families on the unemployment line.
"Atlantic City's rebound will not be stopped by the actions of one man. Instead we will continue to push forward to continue to make Atlantic City the resort destination we know it can be."
Mazzeo's comments come after Bob McDevitt, president of Local 54 of the Unite-HERE casino workers' union, said earlier in the day that Icahn "would rather burn the Trump Taj Mahal down just so he can control the ashes."