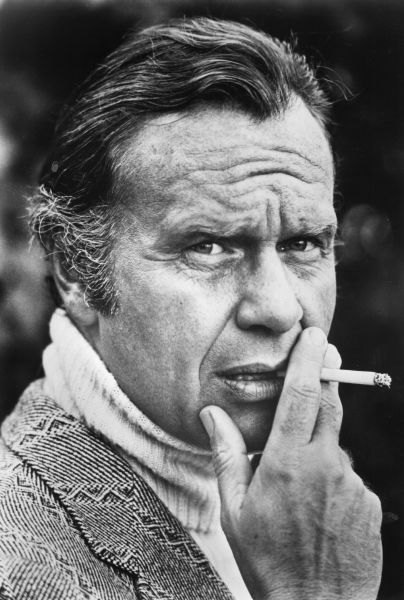 It took just over a month for a buyer to materialize and scoop up the penthouse belonging to the late fashion designer Bill Blass.
We're assuming (and hoping) that the buyer of the Sutton Place pad is something of an Old Hollywood enthusiast, as the iconic designer (who dressed the likes of Jacqueline Kennedy Onassis and Nancy Reagan) is far from the only famous face to live within the walls of 444 East 57th Street. Not only was this very apartment previously rented by 1950s supermodel Suzy Parker, but Marilyn Monroe resided in the building with Arthur Miller (he wrote The Misfits there) after they married in 1956, and Bobby Short has lived in the building, as well.
The 2,200-square-foot apartment went through a two-year renovation followed by a staging revamp before it was put on the market, and the final product evidently made quite the impression on the buyer, as the unit went into contract just over a month after it was listed for $6.75 million.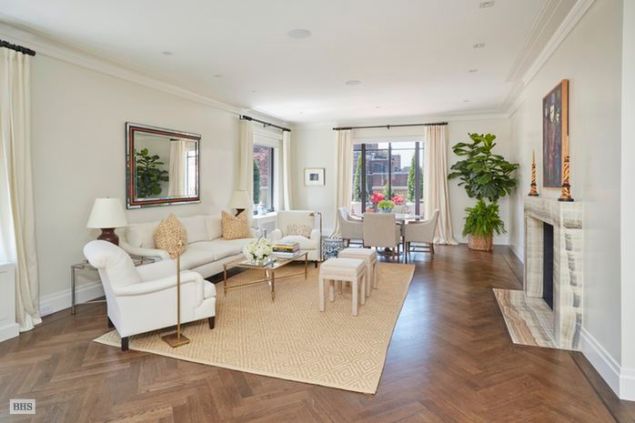 An elevator opens directly into the 27-foot entry gallery of two-bedroom, two-bathroom prewar condo, per the listing held by Brown Harris Stevens broker Vince Mauro, and there are two wood-burning fireplaces as well as a windowed kitchen with a breakfast bar.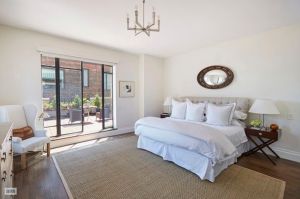 The second bedroom, at the south end of the apartment, is in the style of a "solarium," while the master suite has a dressing room (or private office, the listing notes) as well as a windowed bathroom with a soaking tub, separate multi-jet stall shower, and radiant heated floors. The master also has access to its own private, 1,000-square-foot terrace with views of the East River.
The terraces in the apartment come to a grand total of 3,000 square feet—yup, more than the interior space of the aerie. If anyone was wondering, these are the very terraces where Cary Grant and the Duke and Duchess of Windsor flitted about while attending Blass' luxurious parties. In terms of a more recent royal visits, Princess Madeleine of Sweden reportedly briefly lived in the building for a time, too.
So while we don't know too much about the buyer  just yet, we're really hoping that they happen to love hosting galas as much as Blass did…even without a royal guest, it would be a shame to have those terraces go to waste. Plus, the whole British royal family is making a trip to Canada in September…perhaps they'll make a stop in New York.