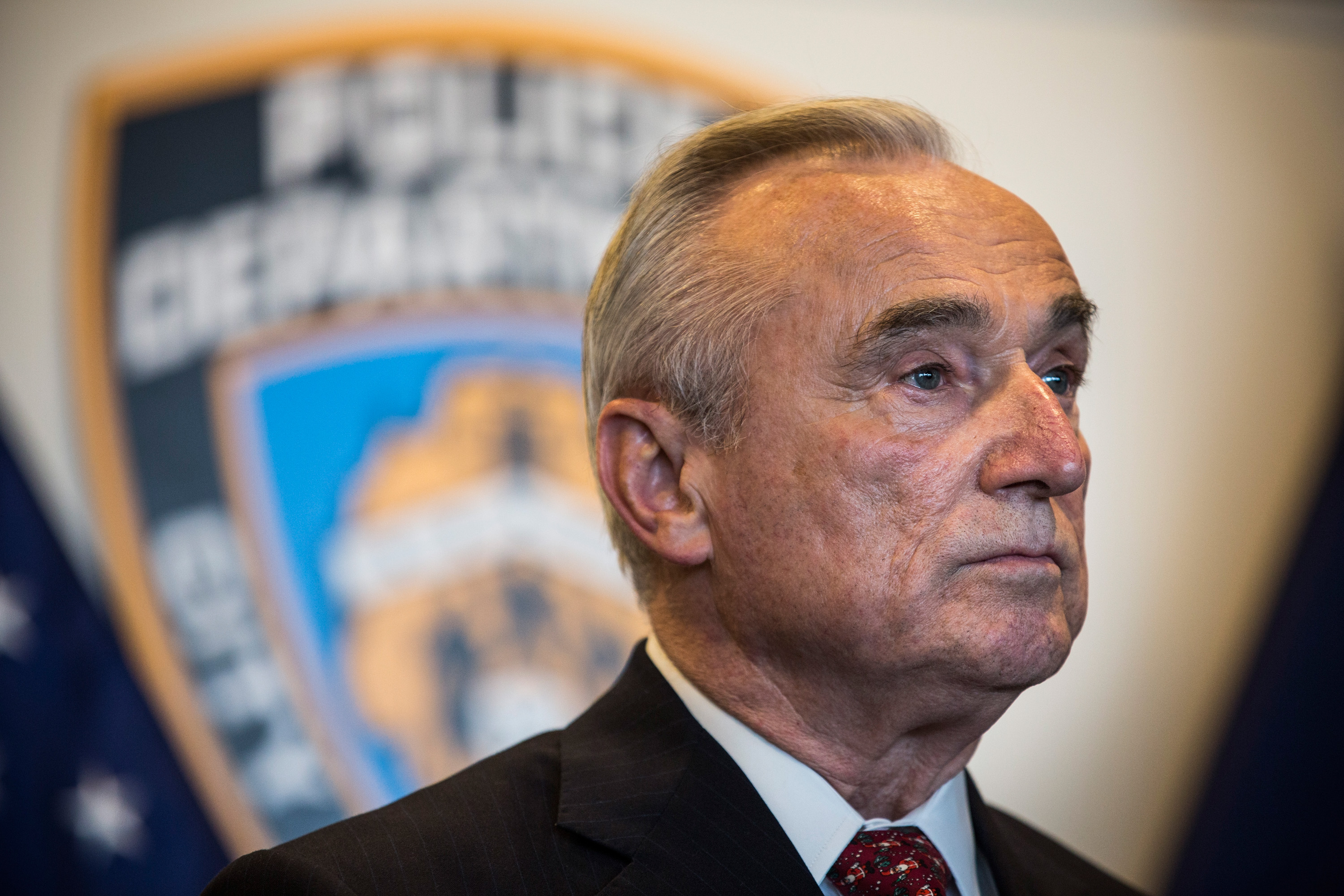 A day after Police Commissioner Bill Bratton guessed that Republican presidential nominee Donald Trump has "never taken a punch in his life," the top cop says he's not afraid of the politician—but is afraid of what he'll do if elected president of the United States.
Bratton, who is leaving the NYPD in September, was asked today whether he'd consider taking a job working for the next president—assuming it was a president who didn't scare him. Just yesterday Bratton, who has been an outspoken critic of Trump for months, said the candidate "scares the hell" out of him.
"First off, I'm not afraid of any presidential candidate. I'm afraid of what one of them might do. Secondly, this is my last public sector job," Bratton said at an unrelated press conference providing an update on crime in the city. "I've been at it for 48 years, starting in 1966…and I think I've done my fair share so it's time to go and pursue new opportunities, new ventures and sit on the sidelines and watch my successors back up further successors."
Bratton's made the comments about Trump scaring him just yesterday on CBS This Morning, in an appearance that also featured him saying Trump should apologize to the father of the Muslim U.S. soldier, U.S. Army Capt. Humayun Khan—and wondering if Trump has "ever taken a punch in his life."
Meanwhile, the private sector job Bratton will be taking is at the consulting firm Teneo, which has ties to the Democratic nominee for president, Hillary Clinton, as well as her husband, former President Bill Clinton.
The outgoing commissioner has not been shy about publicly blasting the Republican presidential nominee. Just last month, Bratton shot down a request from Trump to participate in an NYPD roll call at a press conference where he discussed the 11 police officers who were shot in Texas, though the Trump campaign said the nominee never made such a request.
And in June, Bratton condemned Trump's  repeated call for a ban on Muslim immigration following a massacre at a gay nightclub in Orlando, Fla., arguing that Trump's proposed policies would make it harder for police to intercept and prevent terrorists from committing acts of violence.
The police commissioner announced his resignation earlier this week. He will be replaced by  Chief of Department James O'Neill.
Disclosure: Donald Trump is the father-in-law of Jared Kushner, the publisher of Observer Media.