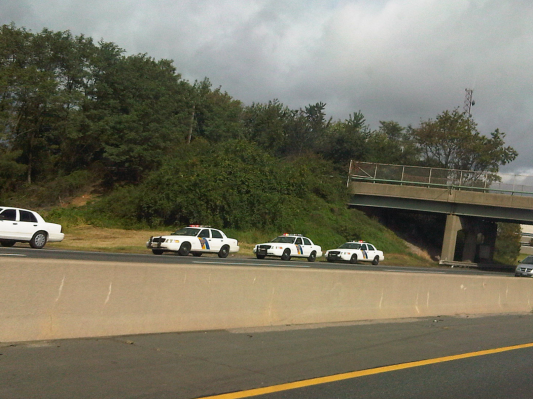 A bill to require all state, county and municipal police departments to create diversity training courses passed the state Senate Monday, and will head back to Governor Chris Christie's desk. The new version of the bill adopts changes that Christie recommended in his conditional veto of the bill, calling on the Department of Law and Public Safety to devise a uniform diversity training course and an online tutorial rather than having each department create its own. That change, Christie said in his conditional veto, would minimize the cost to the state.
The bill comes at a time when routine police killings of black men and women are attracting more coverage and public attention, and after the killings of several police officers in Dallas, TX and Baton Rouge, LA. Eight policemen died in those attacks when disturbed black veterans sought retribution for the recent deaths of Philando Castile of Saint Paul, MN and Alton B. Sterling of Baton Rouge at the hands of police.
Sponsors called the measure an important step toward restoring public trust and helping to prevent the unexamined cultural biases that lead some officers to perceive black men and women as threats during incidents like the traffic stop where a Saint Paul police officer shot Castile to death. Castile had been reaching for his driver's license at the officer's request after announcing that he had a legal concealed handgun when the officer opened fire.
Sponsor and Assembly Budget Chairman Schaer (D-36) believes the bill will go a long way toward encouraging community policing. Dallas had in fact been a model for driving down excessive force complaints, seeing a 64 percent drop between 2009 and 2014 after it instituted training programs for police that emphasize de-escalation and instruct police to forge bonds with people in the neighborhoods they patrol.
"Given all that we've witnessed in the last year or two throughout the country, greater emphasis must be placed on partnering law enforcement agencies with ethnic, cultural, religious and social organizations to develop strategies that encourage a true understanding of one another and meaningful community engagement," Schaer said.
Assembly Speaker Vince Prieto (D-32), another sponsor of the legislation, said that the proper training will help New Jersey stop violence by and against police before it happens. Although New Jersey has a comparatively low rate of shootings by police, policy group Mapping Police Violence estimates that the rate of police shootings overall was 6.82 per million people compared to 20.7 per million people for blacks.
"There is a vicious cycle that can develop because of a lack of cultural education, one that begins with stereotyping and then breeds distrust of law enforcement," Prieto said. "Without the trust of the community, law enforcement, in turn, has a hard time functioning. It's time to break this cycle and start a meaningful dialogue between communities and those sworn to protect them."
The bill will be joined by another from Senate President Steve Sweeney (D-3), which would require a special prosecutor in lieu of a county prosecutors during investigations of fatal shootings by police. Sweeney introduced that bill in July.