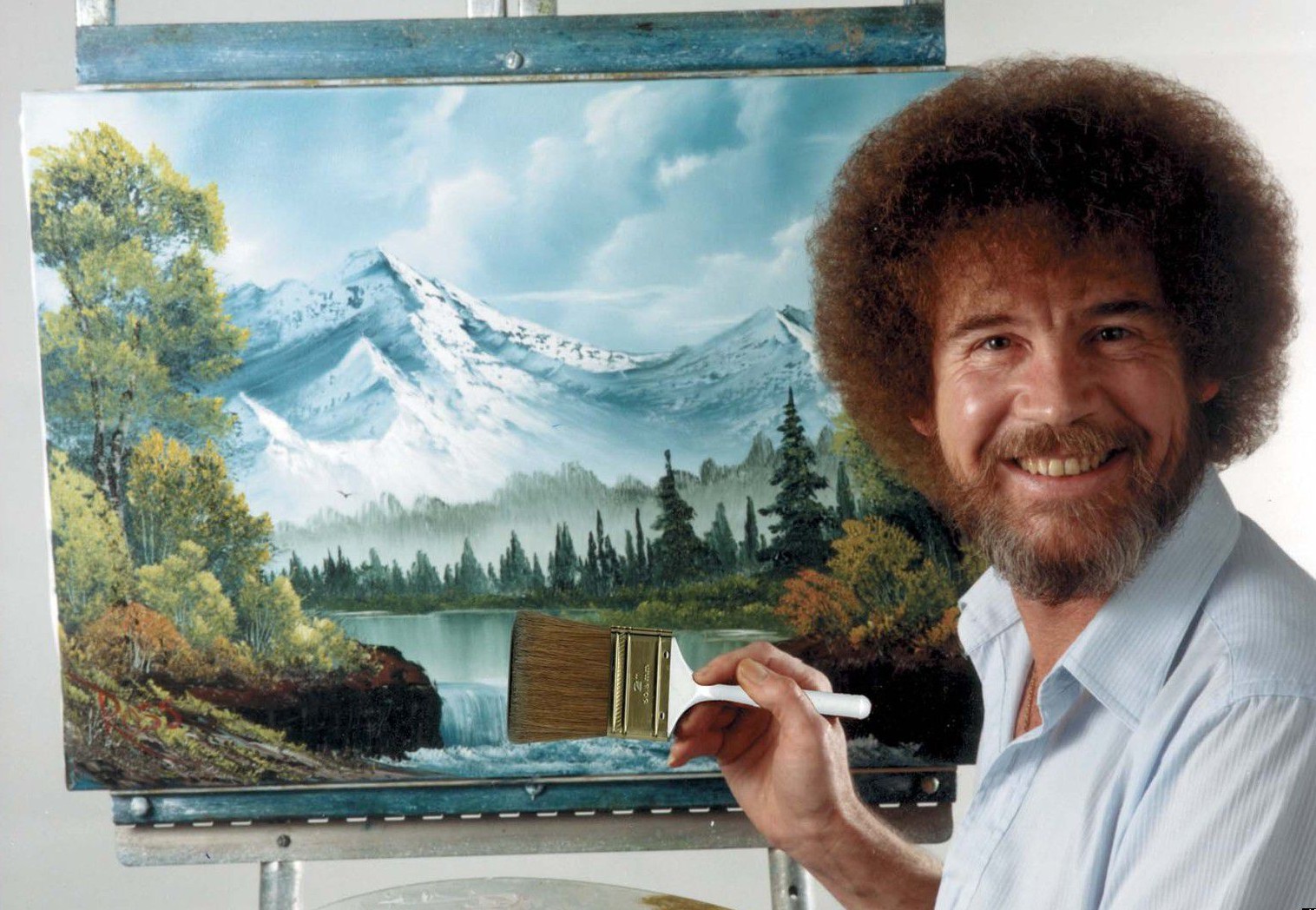 The origins of Bob Ross' curly afro are finally explained. Ross' business partner Annette Kowalski reveals in an interview with NPR that—surprise!—the television personality and painting instructor's signature coif was actually a perm and he hated it for years after it became synonymous with his brand. Kowalski also describes Ross as a "tyrant," though not for being nasty but rather for his close attention to detail on and off the canvas.
Larry Gagosian to host fundraising auction for Hillary Clinton. Gogo has never hosted a fundraiser for a political candidate until now, according to Artnews. The mega dealer will host a benefit sale on September 12 for Clinton's presidential campaign, featuring works by artists such as Jeff Koons, Barbara Kruger and Sarah Sze.
Stefan Simchowitz slams dealer Lisa Cooley in Facebook rant. Just days after Cooley announced that she would close her Lower East Side gallery space after eight years of business, notorious collector Simchowitz posted a lengthy screed on social media criticizing Cooley's selectiveness when choosing clients as well as name-calling a group of unnamed artists who he deemed "greedy selfish narrow minded asses."
Is an MFA worth the crippling costs? Critic Ben Davis analyzes data from the past 50 years of auction records to learn if an MFA is necessary for success.
Egypt bets big on massive museum complex, hoping to boost tourism. The Egyptian government has been hard at work on the 93,000-square-foot Grand Egyptian Museum (GEM) since 1992, which it anticipates will draw 4 million tourists a year, but with current plans to open the new institution in 2018 it's rushing to meet the deadline. GEM will house 100,000 artifacts and near 5,500 works, many never publicly shown, from the King Tut's tomb.