Talk to any scholar of American Music for long enough and George Clinton's name eventually surfaces.
The supreme shaman of bootie shaking has done it all and lived to tell the tale; from his early doo-wop days with Parliament to crafting the epitome of funk with Funkadelic, his melodies and riffs are so ubiquitous with the 20th-century landscape of hip-hop hits that many younger kids have no idea that his samples gave those songs their grooves.
Our chat last summer, amidst his endless efforts to win back the rights to his songs and the millions of royalties he never saw, was inspiring but bittersweet—rather than enjoy his station and rightful place as a legend of American music, Clinton still tours endlessly, not able to slow down and sit on the wealth that should have accumulated from his storied back catalog.
Clinton understood that much of his legacy was also his to clean up. Since he's gotten himself clean and sober in the last five years, the publishers who'd long used Clinton's party lifestyle and sometimes infamous past against him can no longer rest on their attempts at character assassination, and the paperwork doesn't lie. Hence, Clinton's finally getting the respect he deserves.
When The Smithsonian's National Museum of African American History & Culture opens in D.C. next month, the iconic mothership, a stage-prop from Funkadelic's mid-'70s heyday, will be prominently displayed. And if you get the chance to see Clinton perform, you'll notice his granddaughters and daughter are part of the touring family, too, whom Clinton considers equally a part of his legacy. (The grandchildren were credited on some of the early Funkadelic albums when they were just babies, and there's something beautiful about the fact that Clinton values the same communal camaraderie that his friend Sly Stone sang about—"It's a family affair, from the womb to the tomb.")
All of which is to say, Clinton's recent career resurgence isn't just an act of justice, but one of cosmic intervention.
The music he made with Parliament/Funkadelic achieved the same profound, epiphany-laden power of psychedelic music and rock 'n' roll, concentrating it all into the funk on albums like Maggot Brain in such a way as to remind your ears how every sound you hear in the universe is connected, one nation under a groove. Spirituality never sounded so sexy.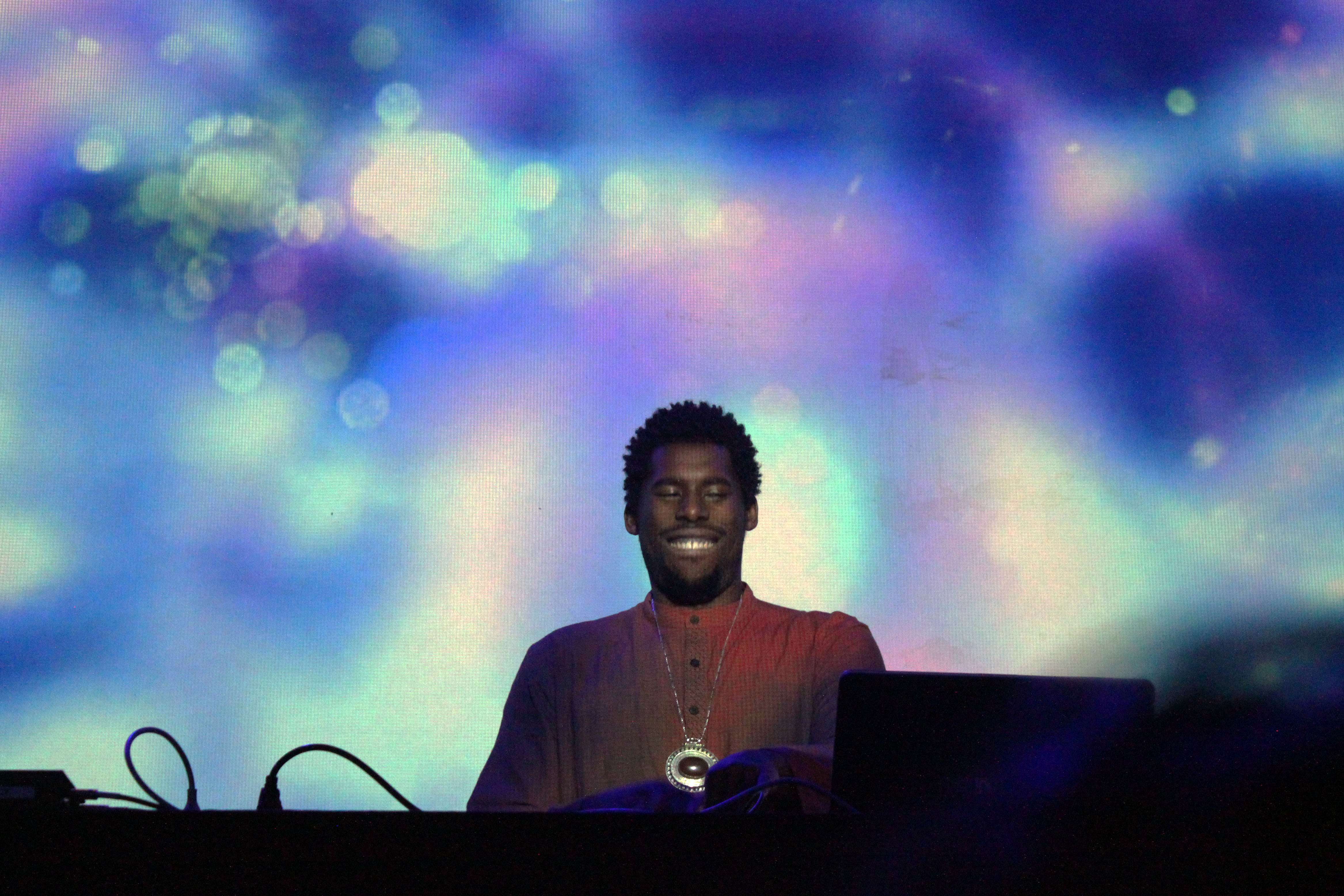 With Clinton announcing earlier this week that he'll release an album on electro-jazz producer Flying Lotus' Brainfeeder label next year, the legacy of his timeless music promises to finally be carved into stone. Lotus has long been a PFunk fan, he explained, but upon hooking up with Kendrick Lamar for To Pimp a Butterfly, Flylo suggested Clinton contribute to opening track "Wesely's Theory" and the rest was history.
"It's a very natural fit—as crazy as it is when I think of the fandom side, it still makes so much sense that he's with us," Flylo said from the KCRW studio, still feeling it after beaming ear to ear while watching Clinton's live set. "I think the best thing about it is we're just huge fans and we want to do huge things for his work, too."
Flylo's fandom is important, because the respect of this new musical guard is arguably what saved Clinton.
"They never expected that kids like Kendrick Lamar would still be interested in talking to me," Clinton told me last year. "They sufficiently scared the hell out of the other artists from even talking. When you start talking about this you see how far up it comes back to you. It's not just about someone paying somebody off, it has to do with some serious shit, more so political."
Flying Lotus' desire to do good things for Clinton's work puts the whole weight of the Brainfeeder family behind Clinton and his continued fight to earn back what's his.
Aligning with a younger family of artists who not only value his music, but repurpose it with due credit, is mutually beneficial to the creative zen of everyone involved: Clinton's music gets a second life and home at a label with deep, foundational reverence for his work, but Flying Lotus and his contemporaries stand to benefit from an even greater creative rai'son detre (not that they needed it).
The sonic vibe of Clinton's songs are so intimately woven into Lotus' oeuvre that they surface in moments of pure lucidity, like when I caught him DJing  a benefit for The David Lynch Foundation earlier this year. At one point, Flylo faded Thundercat's  baseline out of the mix and brought in their sonic inspiration on "Wesley's," George Clinton's 1979 Funkadelic classic "Not Just Knee Deep". It was effortless and smooth, a time-warp of a move. Clinton signing to his label just brings that mutual adoration full circle.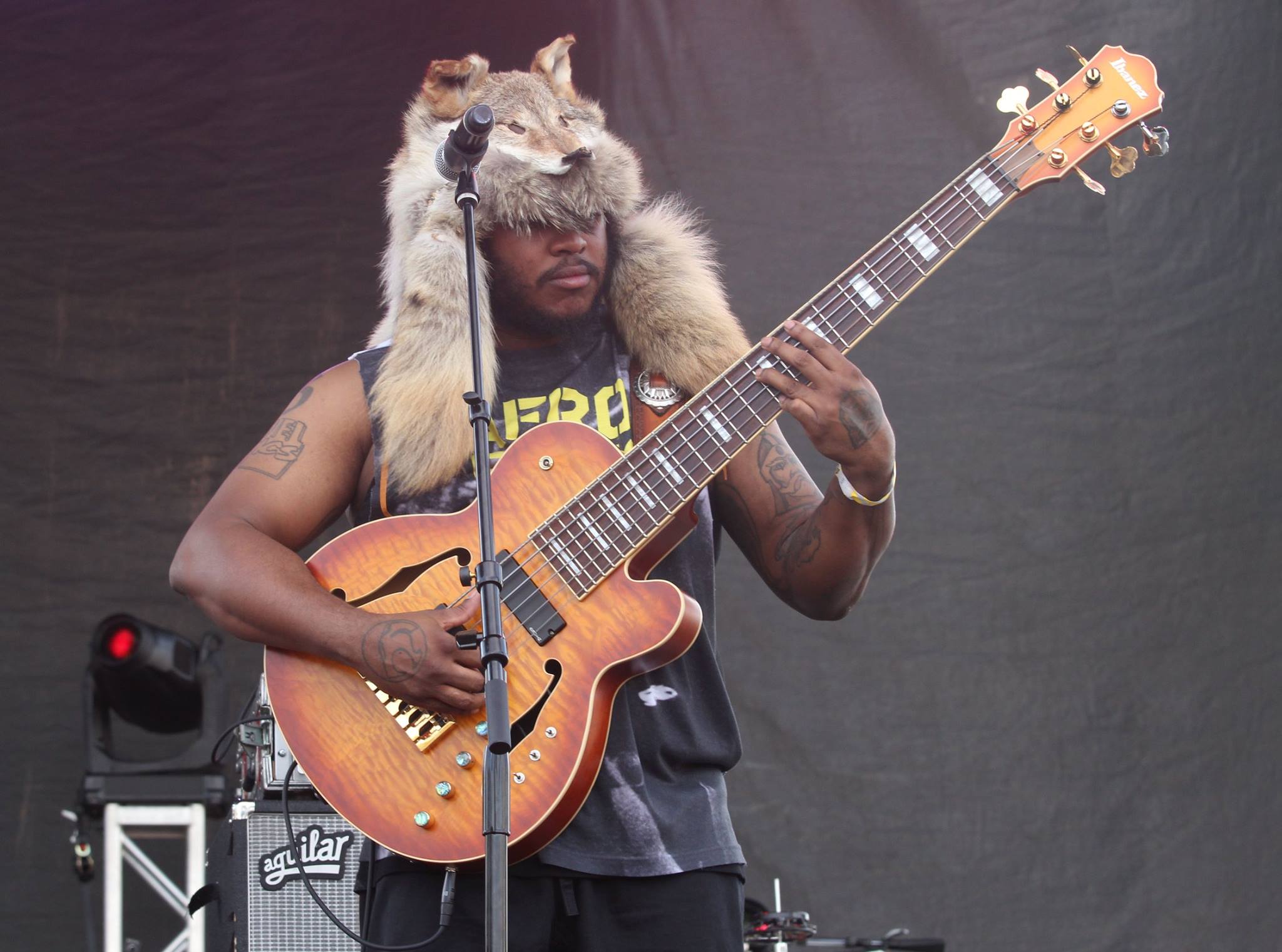 "I can see the whole new thing happenin' this year, started last year…with the Kendrick release, then we released one with Kendrick and Ice Cube, 'Aint That Funkin Kinda Hard on You'…we worked real hard with the Shake The Gate album," Clinton told KCRW. "So hooking up with them is like the finale of this movement, this new set up of people we workin with."
There's no hyperbole in Clinton's evocation of a movement—Flylo is but the trippy tip of this celestial love tribe that Thundercat, Kamasi Washington, Kendrick Lamar and Terrace Martin are all a part of. Vibes of Space Jazz from Flylo's Great Aunt Alice Coltrane implanted themselves in him at a young age, an alter that Washington and Thundercat worship at, too. Martin, meanwhile, understands G-Funk with an accomplished producer's ear, that West Coast hip-hop production style wherein the music of Clinton and other forefathers was sampled and repurposed to create that '90s groove still pulsating through artists like Lamar and YG.
Clinton's hit, "Atomic Dog" was sampled in Snoop Dogg's early hit "Who Am I? (What's My Name?)", but due to an underhanded transference of rights from Clinton to Bridgeport Music that he claims he never signed off on, he still doesn't see any of that song's royalties. Hence, earning not only the respect and admiration but the career support from Flylo and other figureheads in the West Coast scene isn't just an act of justice—it's karmic retribution.
"I had been pre-warned that there was some more funk in California we didn't even get before," Clinton told KCRW. "We can figure out whatever's goin on and if it's funky, we want in. You ain't gonna get past us."
When asked later on in the session how he defined the word "funk," Clinton didn't miss a beat. "Anything you need to be to save your life," he said. "Do the best you can and then funk it."
George Clinton & Parliament/Funkadelic play Brooklyn's Afropunk Festival this weekend with Flying Lotus and Thundercat, and a special Brainfeeder night at L.A.'s Hollywood Bowl on September 17. "Tell everybody to bring two booties!" said Clinton about the Brainfeeder night in L.A. "You can only use one of em to dance with, we got the other."