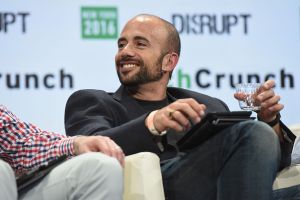 Brooklyn Bridge Ventures founder Charlie O'Donnell pulled out a basketball to show the Observer during a recent visit to his office in Gowanus. It's the special basketball sold by DribbleUp, which analyzes a users ball handling with an iOS app. "It's really hard to monetize apps," O'Donnell said. "It's not hard to monetize basketballs."
He used DribbleUp, founded by a team from Midwood, as an example of how good first-time founders in New York City have become. O'Donnell said he was impressed when he met its co-founders by how many players in the local ecosystem they already knew about. "The really dumb mistakes of newbie entrepreneurs 10 years ago, you're not seeing those," he said.
The First Round Capital alum has made new companies Brooklyn Bridge Ventures' business. The venture investor will soon back his 50th company, and he'll have considerably more capacity when he does so. His nearly four year-old company announced its second fund in a press release, with $15.1 million committed. The firm will continue to make early stage investments in young companies in the New York area.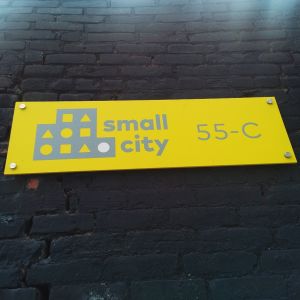 "All the entrepreneurs I've ever backed, only four of them have ever run a venture run company before, and I back some wacky stuff," O'Donnell said.
"Charlie made a quick decision to lead our seed round—before we had a product and even before our record setting pre-sale," explains Adam Sager, founder of security company Canary, in the press release. 
New founders, he argues, have the huge success stories, they create the most tech wealth. "People will tell you that repeat entrepreneurs have more success, but the vast amount of success that's created is not by repeat entrepreneurs," he said.
For example, "If you look at, like, social networking, I can't think of too many people who have created multiple successful social communities," he said. The world of social changes too much to believe that someone who built a network with some traction before the dot-Com bubble would be more likely to come up with something like Snapchat today. It's the fresh perspective that hits that big idea. So that's where O'Donnell puts his efforts.
He's received accolades for backing more women founders, which he ascribes to a fund strategy that doesn't preclude new founders.
"I have stuck to what I said I was going to do," O'Donnell said. "I think a lot of people appreciate that I am not raising a $100 million fund and doing something completely different." The only change he foresees might be to back startups more often or more substantially on their subsequent funding rounds (which helps to lock in new investors).
Funds like Brooklyn Bridge Ventures give investors a way to get into companies very early with limited exposure and without having to do all the background research on the venture to make sure it is real. Over time, however, he's seen more of his investors throw additional money behind his. "I would say about a third of my deals have limited partners that are co-investors with me, no fees, no carry," he said. "Some of them it's their first angel investment."
The new fund has been backed by returning investors and new ones, including Two Sigma Ventures, Vonage co-founder Jeff Citron, First Round Capital's Josh Kopelman, Foundry Group's Brad Feld and poker star Vanessa Selbst (whom we have previously spoken with), according to a press release.
Brooklyn Bridge Ventures hasn't had any big exits yet, but it has investments on a good trajectory, such as Canary, kids app maker Tinybop (which we've covered) and wearable firm Ringly (which we have also covered). O'Donnell said that he's seen four of his investments "sold for parts." Two firms have shut down, and two more are no longer the prime focus of their founders.
Which is, honestly, fewer failures than he expected.
"For every 35 companies that I invest in, 17 will go out of business. I have a model that says that," he said. "For me, it's like, this is what I signed up for. Actually, if they're not going out of business, I probably didn't take enough risk."
From announcing Brooklyn Bridge Ventures in 2012, he described raising its first fund's $8.3 million as "quite a trek with a pick axe and compass." This second round he did along the way with the occasional investor meeting between appointments with founders, board meetings and conversations with hopeful startups. 
In 2014, O'Donnell broke down the economics of a small fund on his blog, where he explains his model for how it should all work if he makes the right picks. That said, he's making picks overwhelmingly among companies with no track record, so it ultimately comes down to his judgement. Based on that post, he still has years of waiting ahead of him before he can really see how it has panned out. 
"I literally do not experience stress," he said.