Aurora James grew up thinking high heels were suppressive. Her mother filled her head with sprinklings of the shoe's immobility, uttering arguments that platforms were created to keep women from an ability to escape, a clear marking of subordination.
But now, with an rather successful brand to her name, Brother Vellies is expanding this African crafted shoewear line to include that very high heel silhouette. The decision to undertake the "suppressive" nature of women's high heels was no easy feat for the Brooklyn-based designer, who heavily considered her mother's teachings when working to craft her new line of shoes for her Spring/Summer '16 line.
James ruminated on the expansion of her self-described "insular" company at the joint CFDA + Lexus Fashion Initiative event held yesterday. The event hosted 10 design brands as part of the Council of Fashion Designers of America's sustainability program, which encourages designers to "create meaningful change within American fashion" through intensive workshops and impactful changes to their own brands. The 17-month-long residency based program has reached its halfway point and with a decided winner set to be announced in April 2017, the fashion authority sponsored an event for its designers to reflect on their innovative growth thus far. It was at the Andaz Hotel 5th Avenue, where James stole the show, with both her personality and her clear sustainable practices.
"I was making flats and I was like you know what? I'm single and I'm ready to mingle, I want to wear a heel," James said in her airy yet serious presentation about her company's creations. At the time, she was going through a break-up and was in need of a much sexier shoe. She credits a retaliation against her mother's feelings for pumps as another source of inspiration, as she set out to design the perfect heel.
"How can I create this tool that was originally kept to keep women immobile?" she pondered aloud to the small audience. "How can I actually raise up women on both sides of that process, how can I help a woman both in the process of making that heel and how can I have a woman wearing a heel also feel empowered?"
Touching upon her personal vision of sustainability, James has made an explicit and concerted effort—like she does with all of her designs—to be inclusive, empowering and ethical in her production. She started Brother Veilles in January 2013 with a line of desert boots. In less than four years, she's expanded to clogs, sandals and handbags. Since then, she's won oodles of awards including the coveted CFDA/Vogue Fashion Fund award in 2015 and as of recent, has joined the CFDA as a member herself.
Brother Vellies produces all of its shoes with local artists across Africa and has recently expanded its manufacturing practices to collaborate with artisans in Namibia and Mali. Even more recently, James has made her first foray out of Africa—she's partnered with a group of weave makers in Haiti for her new handbag collection. Frequently working throughout South Africa, Morocco and Kenya, James returned to one of her sites in Ethiopia to develop a high heel for her line. The founder partnered with the United Nations Ethical Fashion Initiative to raise money to bring Italian shoemakers to the underprivileged nation to teach her extensive group of artisans how to craft the perfect heel.
This conviction to local artisans and quest to bring traditional African skills to contemporary fashion has remained paramount to James since the inception of her company. Establishing rainwater purification systems and tanneries of her own, James remains transparent in her ethical manufacturing practices.
Conscious in her decision to avoid the one-for-one motto that has come to define philanthropic endeavors, the Toronto born designer was adamant against charity as a method to combat the struggles in Africa. "I was raised in a household where we were taught to empower each other," James told the Observer. "The people that I know would prefer to be empowered versus pitied. I'm not really into the idea of charity for Africa anymore, it's more about creating employment opportunities."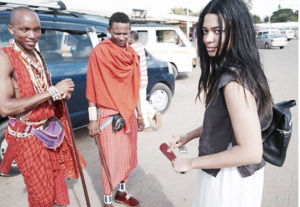 Though the designer has received much praise for success, she acknowledged the difficulty of working with artisans as the sole source of manufacturing for her brand. Because the designer pulls from dangerous and trying villages, work delays and unforeseeable circumstances have often come to define her production schedule.
"When you're dealing with artisan groups you don't have control on what's going on in that country," she said referencing the extremely late arrival of her most recent best-selling shoe from Burkina Faso, a landlocked country in West Africa. "So for me, you know it's a very real problem, what do you do? You have your best-selling shoe that's going to be super late, that's your problem, that's your problem."
Though difficult, she's found an uncanny ability to help release the suffering of Africa's bottom line. Not long ago, James found herself paying private school tuition for the children of Brother Vellies' workers. A snowball effect of sorts emerged from the brand's contribution to private education; they found their worker's to be more efficient, able and inspired to show up to work when their children were inspired and able to attend school on their own.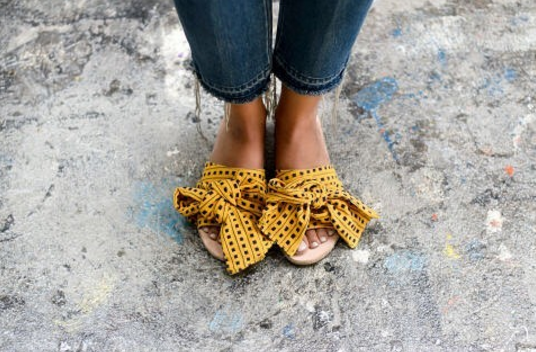 James, who demands that her artisans hone skills to complete an entire shoe as opposed to an assembly line type of knowledge of a single aspect, leaves her employees with the ability to go out and begin their own expanded companies. Blessed to see this type of progress, James now employs a woman who started as a worker, but later left to start her own company. That woman has since returned and is now a lead manufacturer on Brother Vellies' handbag line.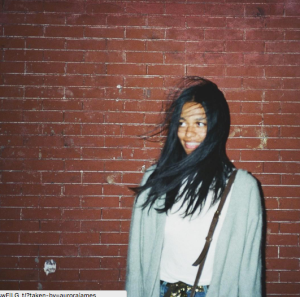 The designer's commitment to her sustainable choices has remained steadfast, despite a continuous and sometimes damning effort from investors.
"I think there's this pressure to grow, grow, grow all the time," she said. "…And I'm not saying that I don't want to grow my company, of course I want to grow my company. The underlying goal for me is to sell as many shoes and bags as possible because the more product we're selling, the more hands that are in work and the more jobs we're creating. Of course I want it to be as big as possible, but I'm not willing to make sacrifices because it's not interesting to me."
James then paused while speaking to the small crowd. And as she so cleverly did throughout her presentation, she issued a zinger reflective of her smart and witty personality. "Because otherwise it's like what the point? Steve Madden exists, you know?"
James was the finale to the day of brand presentations and panelist discussions at the didactic program; and she was clearly the star. She was preceded by Prabal Gurung, who reflected on his work with his home country of Nepal and his quest to fight the clash of sustainability and opulence as he works to find the perfect balance highlighting both.
"Since we have a luxury price point, the product has to be the hero," Gurung said. "There's no doubt about it. It has to feel sensual, it has to feel glamorous… The woman who is buying the product wants that dream, wants that aspiration so we can't compromise on you know, just because it's environmentally friendly.
"It's something that's extremely important to us, that glamour part of it, which is a big part of our DNA [and it] becomes a part of this conversation as well for us."
Gurung, a CFDA favorite and red carpet regular, created the Shikshya Foundation to benefit his home country and is currently working to prepare for his e-commerce launch set for fall.
Gurung and James were just two of the ten brands in the program, including Ramon Matin and Ryan Lobo's TOME, Sara Beltran's Dezso, Erin Isakov's Erin Snow, Katie DeGuzman and Michael Miller's K/LLER Collection, Nicholas and Christopher Kunz's Nicholas K, Marina Polo and Britt Cosgrove's SVILU, Wing Yin Yau's WWAKE and Maria Cornejo's Zero + Maria Cornejo.
The CFDA + Lexus Fashion Initiative will knight its winner in April 2017 with first place designer receiving $150,000 followed by two runner ups each receiving $50,000.