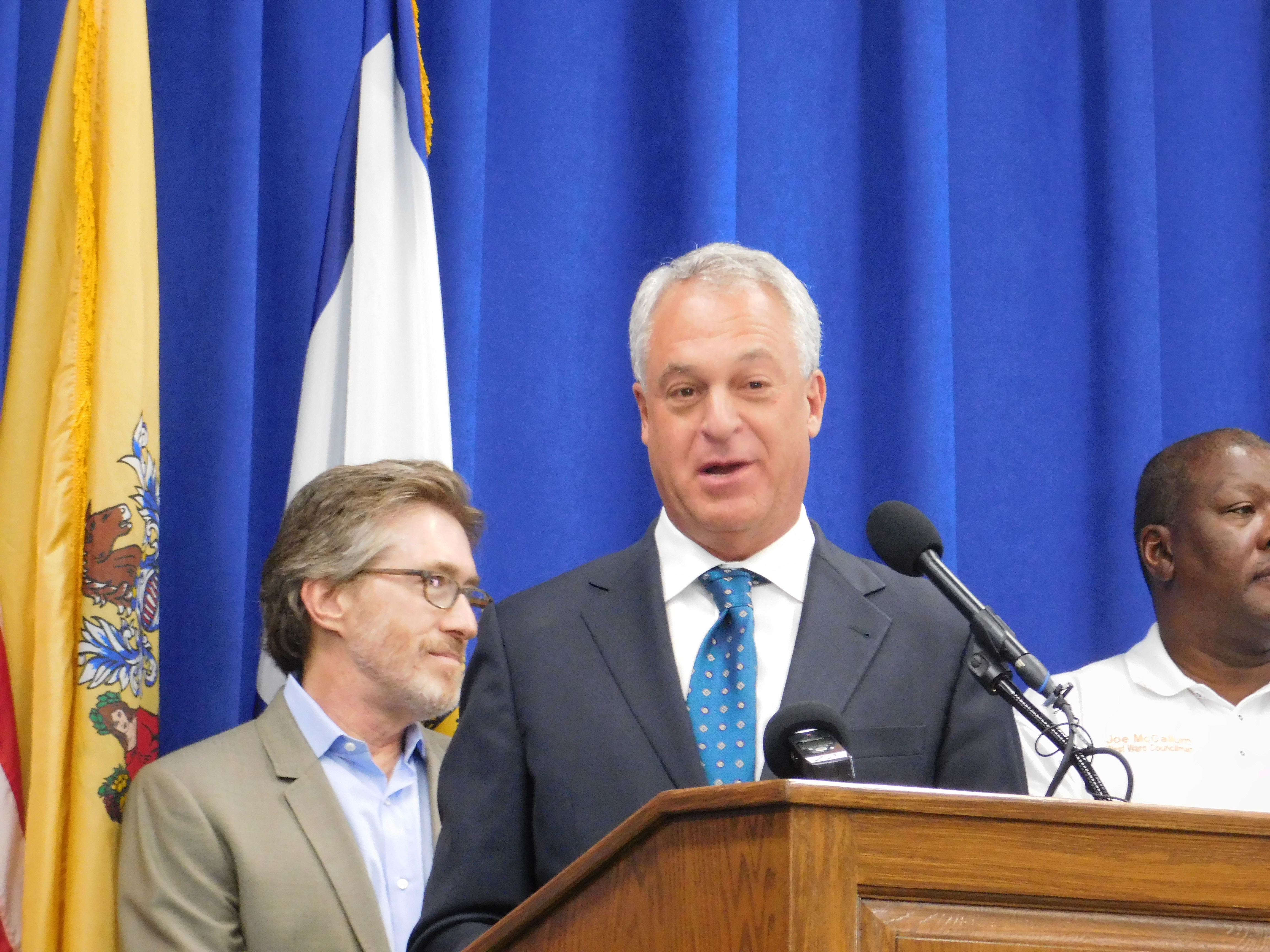 NEWARK – When Newark Superintendent Chris Cerf was appointed by New Jersey Governor Chris Christie in 2015, he had a clear directive from the state: begin the shift of control of the city's public schools from the state back to the local level. While Cerf was appointed by Christie for a common goal, on Monday the superintendent said that a budget cut like one that could follow Christie's proposed "Fairness Formula" for education which plans to evenly give state dollars at $6,599 per pupil across the state regardless of need would be detrimental to a district like Newark.
"I don't mind saying explicitly that a reduction in our budget of 60 percent would be cataclysmic," said Cerf when questioned by a reporter about the governor's school funding proposition. According to estimates, under Governor Christie's plan, funding in Newark could fall by as much as 69 percent. Newark's schools are already facing a deficit of $72 million. The question came at a press conference where Cerf was joined by members of the Newark Education Success Board (NESB) and Mayor Ras Baraka to announce a report entitled "Pathway to Local Control" with recommendations to end the state's 21-year operation of public schools in the Brick City.
Because of the impact the governor's budget plan is slated to have on urban areas like Newark, many have called the formula "unconstitutional." One competing plan was put forward by Senate President Steve Sweeney and state Senator Teresa Ruiz that they claim will bring all schools to full funding. They and many of the state's Democratic legislators have been highly critical of the governor's plan.
While Cerf said that budget cuts would be bad for Newark, the superintendent said that the governor's plan is just the beginning of a political process so he could not speak to how a final plan conceived after negotiations between differing parties would impact the city's schools. The superintendent also said that budgetary issues should not hamper the return of local control to Newark schools.
Baraka said that the crisis facing Newark public schools is a reality that can hopefully begin to be remedied when local control is returned. According to the mayor, the goal needs to be singularly focused on providing equal, high-quality education to all students.
In the NESB report, a timeline between six and 18 months is recommended for the return of local control to Newark schools with the aim being the 2017-2018 school year.
"This report is another giant step toward the day when the people of Newark regain control of our schools," Baraka said. According to Baraka, the path to that return has never been so clear. "Ultimately the swords have to come down… some of us don't like to put our swords down. I just appreciate the fact that we are at this point. We have never been at this point in 20 years. When you see the finish line, you run faster and you don't slow down."
Measures recommended in the report include a close partnership between the school board and superintendent, increased transparency, heightened parent involvement, creating a culture of high expectations and rebuilding trust. The NESB also recommends an audit of district financial practices, a development of a financial plan and "maintenance of sufficient reserves."
Later this week, the Newark Board of Education will introduce an unrelated three-year strategic plan for Newark schools. According to Cerf, all valuable ideas for Newark schools will be evaluated and considered.
"It is our job… to work together," Cerf said. "I vow on behalf of the Newark public schools that we enter this year with that spirit in mind."
The NESB panel had four members appointed by Baraka and five appointed by Christie.