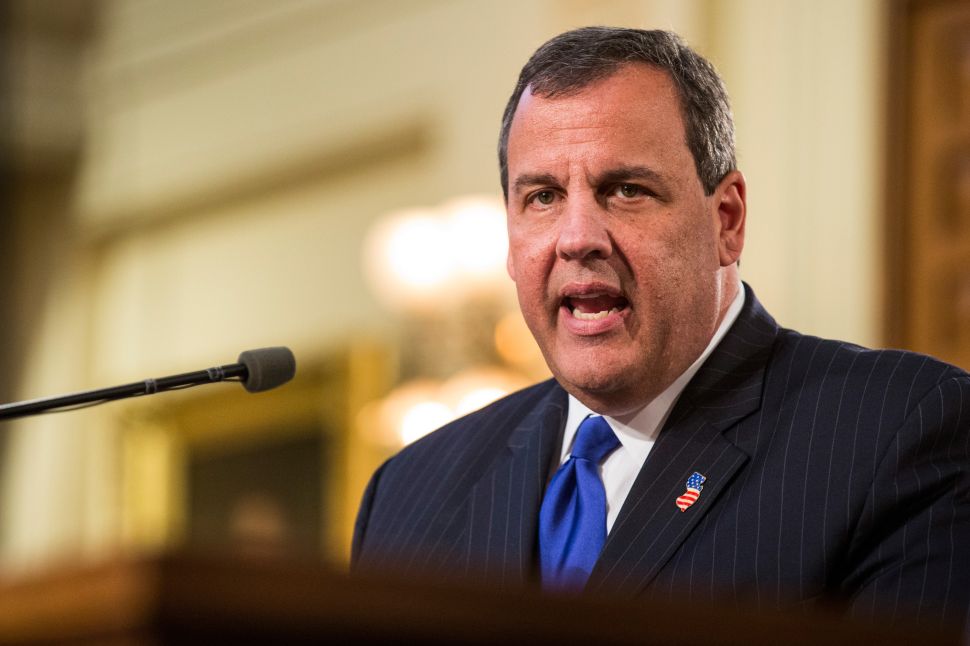 As expected, Governor Chris Christie today vetoed Assembly Bill No. 15, which would have raised the minimum wage to $15 per hour by the year 2021. Three years ago, New Jersey residents voted to raise the minimum wage to $8.25, along with annual adjustments based on the Consumer Price Index (CPI). This bill would have made New Jersey only the third state to adopt a $15 minimum wage.
"Despite having a constitutional mandate in place, the legislature now wants to increase the minimum wage by almost 80 percent just three years later," said Christie. "While this bill's proposed increase surely is responsive to demands from Democrat legislators' political patrons, it fails to consider the capacity of businesses, especially small businesses, to absorb the substantially increased labor costs it will impose, killing jobs and erasing gains of more than 275,000 private sector jobs since 2010. I cannot support a bill that undermines the positive results we have achieved in New Jersey and I am returning A-15 to the legislature with an Absolute Veto."
The governor argued that business owners would face added expenses from this substantial wage hike through increased payrolls, taxes and supply costs, leaving them with these undesirable options: laying off workers; reducing employee hours; raising prices; leaving New Jersey; or closing altogether. Other states and cities ramping up to a $15 minimum wage – California, Seattle and Washington, D.C., for example – are already seeing those negative economic impacts, from fewer jobs to increased costs for goods and services on college campuses, in restaurants and in the manufacturing sector, Christie said.
Assembly Speaker Vincent Prieto (D-Secaucus) expressed his disappointment Tuesday over Christie's veto of the measure, a move he said will now force the Legislature to take the question to voters.
"Creating a livable minimum wage is a key component in the comprehensive strategy we've been working on since last year to combat poverty," said Prieto. "That makes the Governor's veto all the more disappointing, though not unexpected. The age-old rhetoric he is relying on also ignores the evidence – a substantial minimum wage increase will help lift countless families out of poverty, decrease government dependency and boost commerce by pumping more dollars back into the economy.
"Today's minimum wage does nothing short of tear families apart, forcing them to work multiple jobs just to live hand-to-mouth, while relying on government assistance to make ends meet. Meanwhile, the wealth continues to trickle up, not down.
"Unfortunately, as we said earlier this year, this decision now forces our hand," prieto added. "We gave the Governor the opportunity to do the right thing, but unfortunately he declined. Moving forward, we will turn to voters to let them decide if a fair and just livable wage is the one they want for New Jersey. As a compassionate and progressive state, I am confident that New Jersey residents will eventually right this wrong."
Prieto noted that more New Jersey residents are living in poverty now than in the past five decades according to a report by Legal Services of New Jersey. The agency estimates about 2.8 million adults and 800,000 children lived in poverty in New Jersey 2014. That's 40 percent higher than it was before the 2008 Great Recession.
NJ Working Families Alliance Director Analilia Mejia likewise issued a scathing response to the veto.
"The fight to Raise New Jersey and secure a more family sustaining minimum wage of $15 dollars an hour is about much more than just a pay raise," Mejia said. "The proposed legislation would have increased the economic stability and purchasing power of 1 in 4 NJ workers. The Governor's actions have only served to temporarily thwart a unified effort to raise New Jersey families and provide a much needed boost to our economy." said NJ Working Families Director Analilia Mejia "Our coalition is prepared to continue to build on our effort to raise the people of this state out of poverty including a large number of women, people of color, adult heads of households. We call our legislature to live up to their commitment to the working families of the state and circumvent this veto by placing a comprehensive measure that raises all families on the ballot."