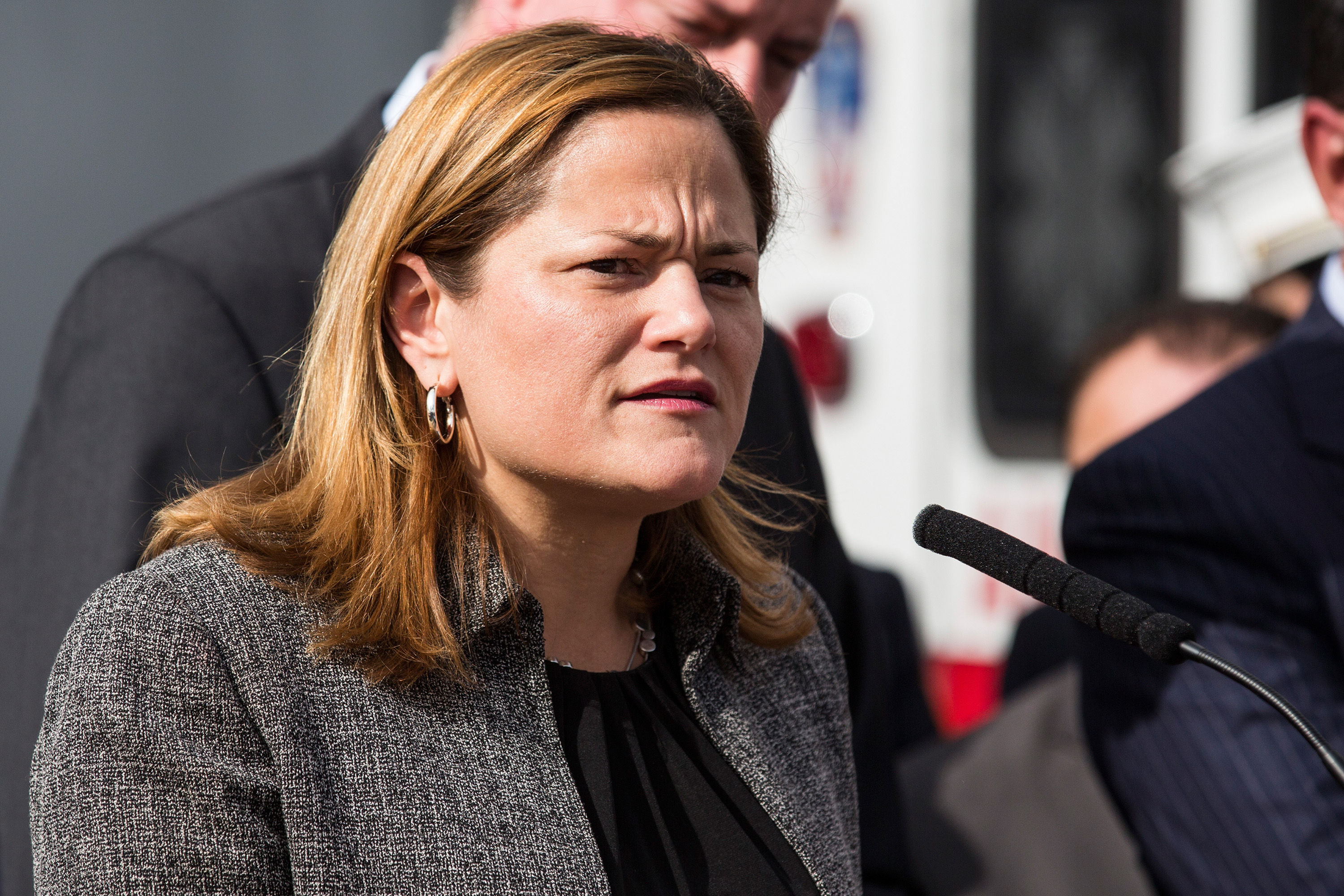 The City Council is slated to pass legislation today aimed at giving the more than one million New Yorkers who care for ailing family members a hand.
The legislation, outlined by Council Speaker Melissa Mark-Viverito in her State of the City Address earlier this year, would connect both unpaid caregivers and workers in the caregiver industry with the support they need to care for seniors, children, grandparents and adults with disabilities.
The bill, sponsored by Mark-Viverito, Staten Island Councilwoman Debi Rose and Manhattan Councilwoman Margaret Chin, would require the Department for the Aging to develop and conduct a survey of unpaid caregivers and service providers to evaluate current unpaid caregiver services and determine the needs of unpaid caregivers by Feb. 15, 2017.
The department would then be required to turn in a comprehensive plan with recommendations to help those unpaid caregivers to Mayor Bill de Blasio and the City Council and publish it on its website by Aug. 30, 2017.
The bill mandates that the department consult with the Human Resources Administration, the Mayor's Office for People with Disabilities, the Department of Health and Mental Hygiene and other agencies as well as unpaid caregivers, academic experts in caregiver issues, service providers and advocates for senior citizens and individuals with disabilities as it develops the plan.
The department would also be required to submit a report outlining progress made on the recommendations in the plan two years after the submission of the original plan and every five years after.
"More than 1.3 million New Yorkers serve as unpaid caregivers for family, friends and loved ones," Mark-Viverito said in a statement. "Our legislation will help support New York City's caregivers by requiring the Department for Aging to better assess and address the needs of unpaid caregivers and I thank Council Member Chin and Council Member Rose for their work on this important legislation."
Roughly 1.3 million individuals in the city serve as unpaid caregivers for family, friends or other loved ones, according to the Aging Department, although it concedes that this number is likely much higher.
These caregivers include those providing care to individuals ages 60 and older, care to individuals with Alzheimer's or other forms of dementia, grandparents caring for grandchildren and people who care for adults with disabilities.
Rose said an increasing number of New Yorkers are caring for children and elderly parents while juggling other family and professional responsibilities.
"With the population of disabled, elderly adults projected to grow significantly in the next 20 years, this bill proactively requires the city to develop a comprehensive plan to help address the needs of the tens of thousands of unpaid, informal caregivers in New York City," she said in a statement.
Chin, chairwoman of the Council's Committee on Aging, said the bill is sending an estimated 1.3 million unpaid caregivers in the city an important message: that the city has their back.
"For too long, these caregivers have performed important tasks for people with Alzheimer's, with disabilities, and with other care-intensive medical conditions without adequate support," she said in an emailed statement. "This legislation will require our City to survey these unpaid caregivers in order to formulate a plan to prop up these unsung heroes of our healthcare system—many of whom are women who struggle to manage work and family responsibilities."
Support for the city's seniors—a rapidly growing segment of New York's population—has been an ongoing concern for several in the council and advocates who say the city has not spent enough on the aging population in its budgets.
In an emailed statement, Rosemary Boeglin, the mayor's assistant press secretary, said that unpaid caregivers' work is "no less important than the work of paid caregivers."
"We worked closely with the City Council to craft the legislation—which seeks to assist unpaid caregivers by ensuring that they have critical resources and adequate support—and we look forward to continuing to support this vulnerable population," Boeglin said.
This story has been updated to include a statement from the mayor's office.