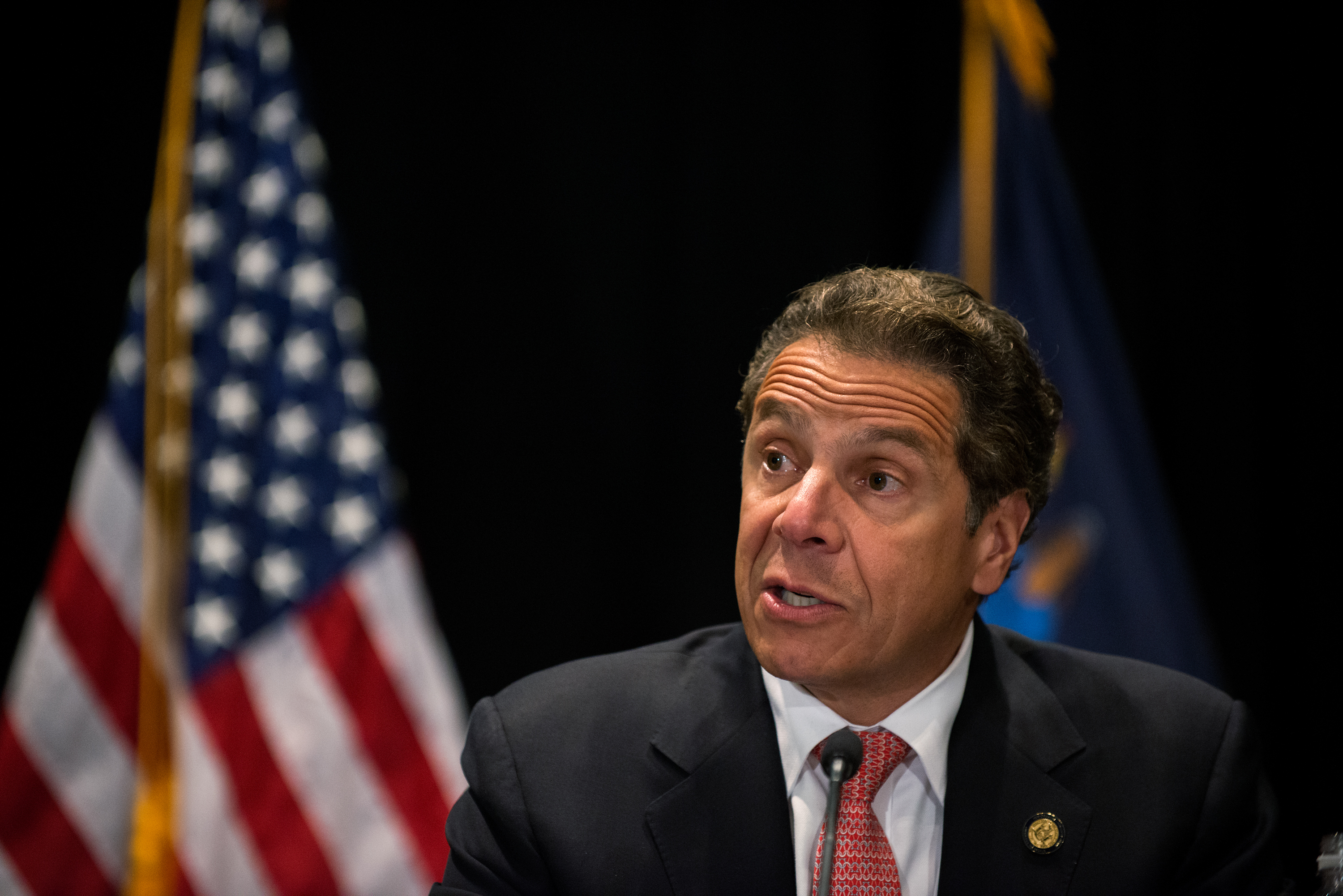 Gov. Andrew Cuomo has floated a new proposal to reinstate the 421a tax abatement that expired in New York City more than seven months ago. The updated plan, which sheds several of the Democrat's year-old mandates such as the use of union labor, has been backed by construction unions and is now being discussed by the Real Estate Board of New York.
Cuomo's proposal, first reported by The New York Times, comes as the number of new building applications approved for the first half of this year faltered in key development areas. The New York City Department of Buildings approved applications for 34 percent fewer new buildings in Brooklyn and 14 percent fewer in Manhattan between January through June of this year compared with the same period in 2014, according to data from the agency provided to Commercial Observer.
(CO excluded data from 2015, because experts say numbers last year were an aberration, spiking dramatically as developers rushed in paperwork before the tax break expired. "There was a big rush at the end of last year to apply for a building permit," said William Rudin, the chief executive officer of Rudin Management Company. A DOB spokesman noted that new building by square footage in the first six months of the year is "lower in 2016 because a huge amount of new projects started in 2015 before the 421a expiration.")
The 421a program ended on Jan. 15 after REBNY and the Building and Construction Trades Council of Greater New York failed to reach a compromise on a prevailing wage for workers. Cuomo gave the two sides from June 2015 (when it initially expired) until that time to reach a salary agreement, which also required the use of union labor, or the tax break crucial to creating affordable housing would die.
"New housing permits are down because of the absence of 421a and the push for projects leading up to December 2015 by developers who wanted to beat the deadline under the old program," Michael Slattery, a senior vice president at REBNY, said via a spokeswoman in reference to the drop between 2014 and this year.
The proposed number of individual homes approved by the DOB for construction in Brooklyn during the first half of 2016 came in at 2,114 units. That's a 50 percent drop from the 4,064 given the greenlight during the same time two years earlier. Manhattan's proposed units okayed dropped 25 percent to 2,708 at the start of this year, compared with the 3,633 approved dwellings between January and June 2014, according to the DOB numbers.
"You can't deny the impact that having no 421a program is having, and is going to have, and you're just starting to see the beginning of the impact of these numbers," said Louis Coletti, the president and chief executive officer of the Building Trades Employers' Association of New York City, which represents construction managers. "Without 421a it's going to continue to get worse."