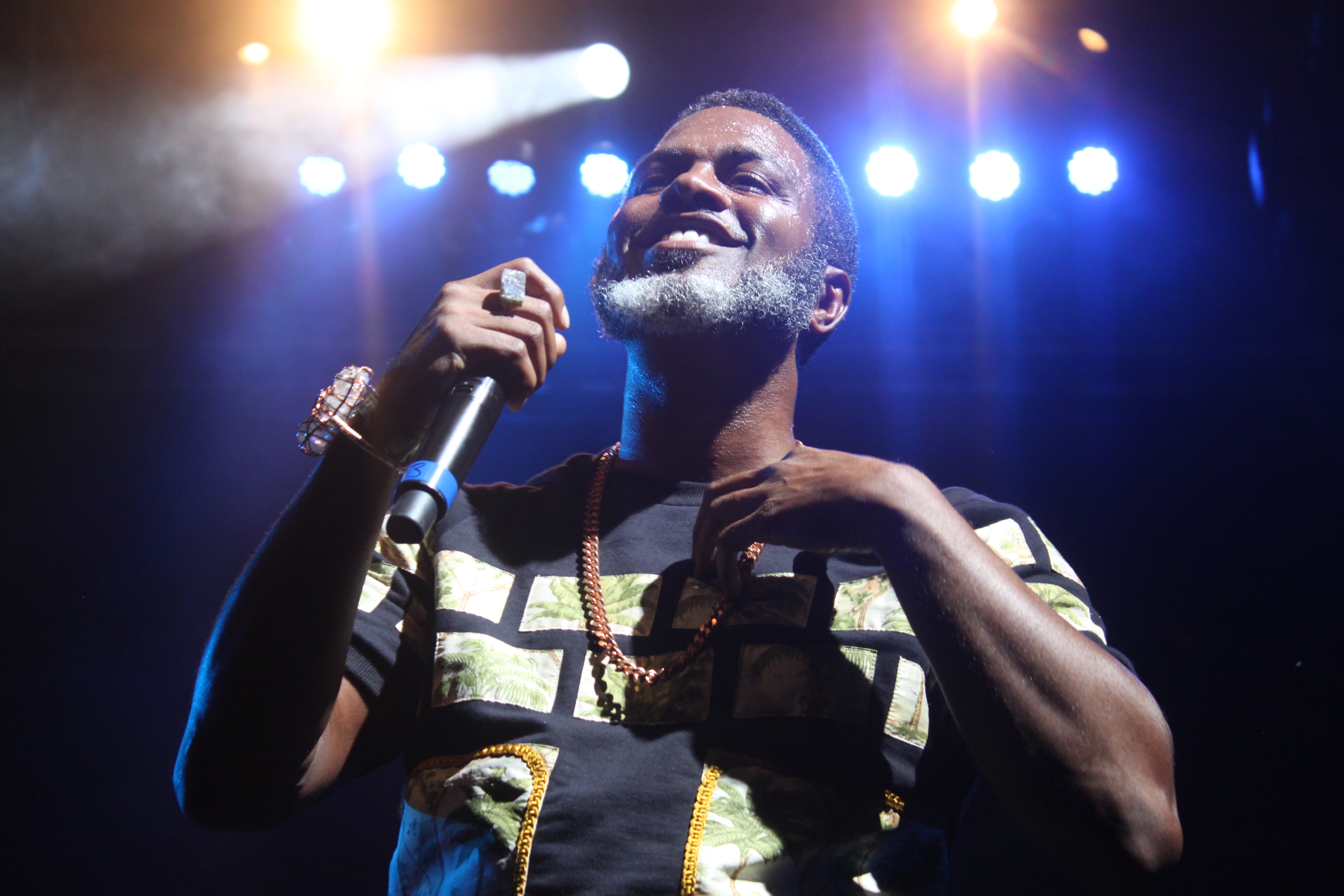 New Yorkers are blessed with no shortage of free concerts each summer, but even the shows that feature local artists rarely feel like a homecoming. That's what brought out hundreds of hip-hop fans to Prospect Park's Bandshell on Saturday night, many with families and babies in tow, when revered '90s legends Digable Planets returned to the city that gave their music life with their original trio for the first time in 11 years.
Since reuniting late last year, the original trio of Butterfly, Doodlebug and Ladybug are riding more than the nostalgia circuit—they're cruising an astroid belt with a flow unprecedented.
"You could have stayed home, listened to your Camp Lo/Digable Planets mixtape and had a chill Saturday night," said Craig 'Doodlebug' Irving, "but you came out in the rain and fucked with us."
Far more than simple crowd flattery, his words brought focus to how much love the city still has for the trio that released just two albums in '94 and '95, but have since stayed relevant with lyrics that champion black intellectualism and unity as a means of transcending pratfalls of being black in New York.
While contemporaries like De La Soul and Tribe Called Quest kept New York's classic, thought-provoking hip-hop game strong, the Planets introduced cool psychedelic interplanetary imagery into the mix as a doorway to enlightenment, what we now call getting woke. Flatbush and Fort Greene, the backdrops of their rhymes,  were merely launching pads to other cosmic planes.
On Saturday, the Planets opened with "The May 4th Movement Starring Doodlebug," Irving's manifesto from their classic sophomore LP, 1995's Blowout Comb. "The New York boroughs with classic boombastic," he rapped, "studied all the styles and got nasty at it."
When Ishmael "Butterfly" Butler launched into "Pacifics" off their debut Reachin' (A New Refutation of Time And Space), the crowd erupted, ready for the song's chorus: "New York is red hot." Explaining how he shuffled through stacks of vinyl in search of something to help him chill out, Butler found his cool in the the philosophers of hip-hop, jazz and philosophy itself. When he's "Vibin' off the jams of the crews on Sugarhill/Lay around and think ain't nothing to do/Checking out some Fromm, some Sartre, Camus/Mingus' Ah Um, damn Roach can drum," Butler's narrating his journey toward finding inspiration in the bins, then sharing it with the fellow children of concrete.
This is the source of the tremendous cool that The Planets continuously evoke—the city, then a haven for record stores and bookshops stacked with the ramblings of esoteric philosophers, had all the cultural fortification that a young person needed to rise above all the bad shit that was tearing apart their communities.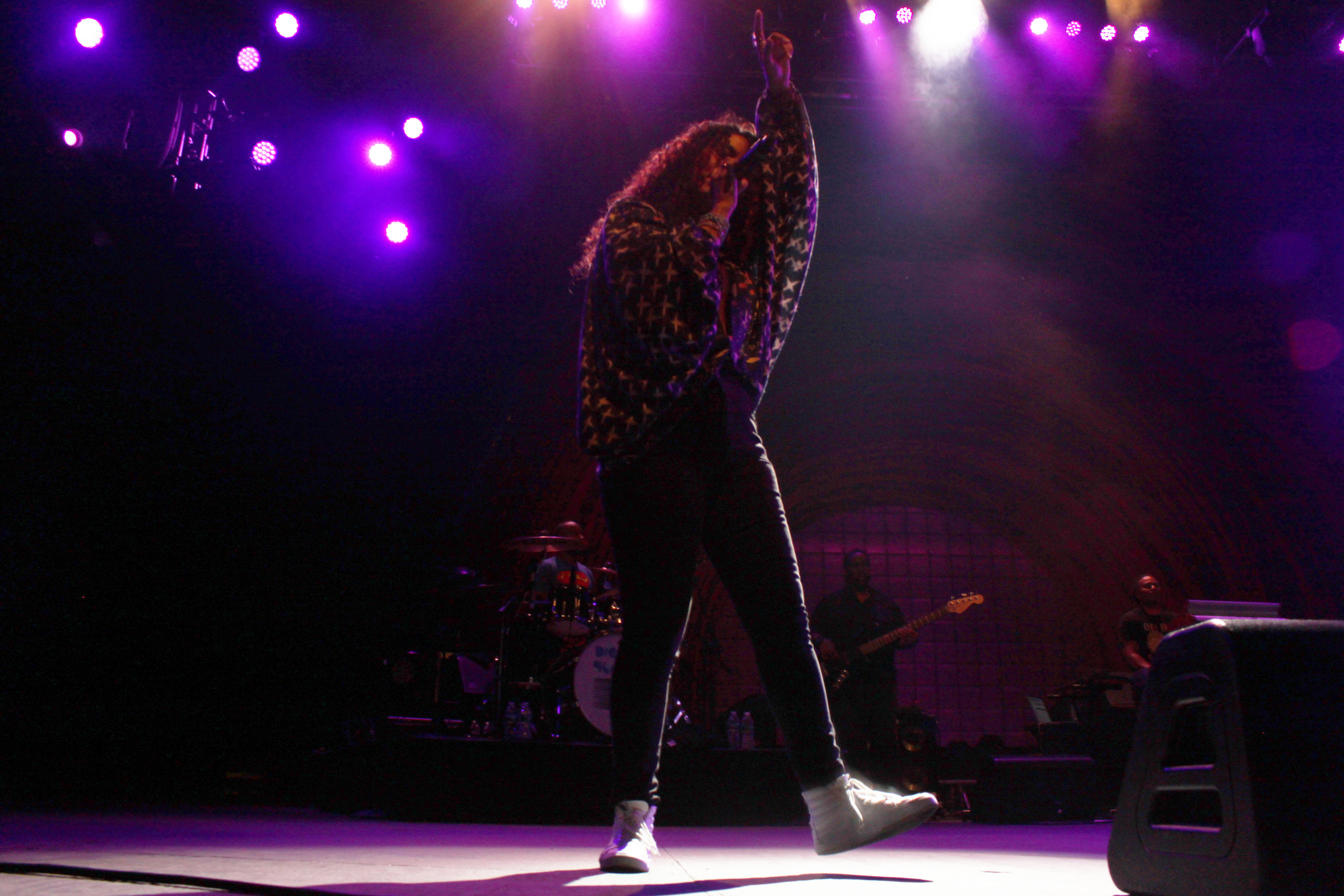 "Pacifics" was just one of the several Planets tracks not only to name-check New York, but to fashion the city into a lens to view the world. "Where I'm From", meanwhile, identified them as an interplanetary "insect tribe" that put their stage name in context.
The Planets' lyrical love affair with life in New York is the quintessential spark of inspiration transplants feel upon finally being exposed to a myriad of different cultures and walks of life for the first time. (Irving is from Seattle, Butler's from Philly, and the Queen, Mary Ann "Ladybug Mecca" Vieira, hails from Maryland.)
"Exit planet Venus for a Brooklyn stroll/Jazzy fly, nappy things, plaits, to a roll/Leaves fumble fallin' down; wind blowin' 'round/ Dig the layer change, the funkifying sound," spit Vieira on "What Cool Breezes Do", while Butler explained later in the track, "Finest status quo is being an artist in New York/Tongues be often fought, clothes be often caught/If they call it a fad, we just ignore it, like it's pork."
The group's strategy for cooling out in the face of violence and gentrification has always been to feed your head, and culture is but one way to get there. So when the Planets indulge the most common hip-hop trope of boasting about weed, getting high is never the end game. Weed is the gateway not to other drugs, but to digging your hair, promoting peace in the neighborhood and facilitating interplanetary travel.
Digable Planets' focus on cooling out in the face of violence and gentrification has always been through feeding your head.
Theirs is a nickel bag of funk, which the Planets bring to a New York that's sorely needing to get-down and let loose. I've never seen so many families light up at a hip-hop show before, blankets spread out on the lawn, their babies grinning as they catch wind of the smell of dank weed for the first time. First smelled while listening to the Planets, that weed became sacrament.
The song in question, "Nickel Bags," transcended the druggy boast track because a five-member backing band supported the trio brought the funk to the fore. Melodies of "Jungle Boogie" and "Love Rollercoaster" (the latter also sampled by The Planets on Blowout track "9th Wonder(Blackitolism)") weaved in and out of the track, creating a rare moment where live hip-hop actually extended the groove of a track rather than shortened it or parsed it up with another medley.
That was my big problem watching Nas live with a full band before the Illmatic anniversary—classic, timeless tracks, grouped together as a medley. Even Kendrick Lamar, whose fire live band expertly extends the G-Funk, jazzy prophecies of To Pimp a Butterfly, structures his setlists around snippets and themes. He, Terrace Martin, and any other dudes who have undoubtedly been inspired by the Planets take note—good grooves are worth savoring.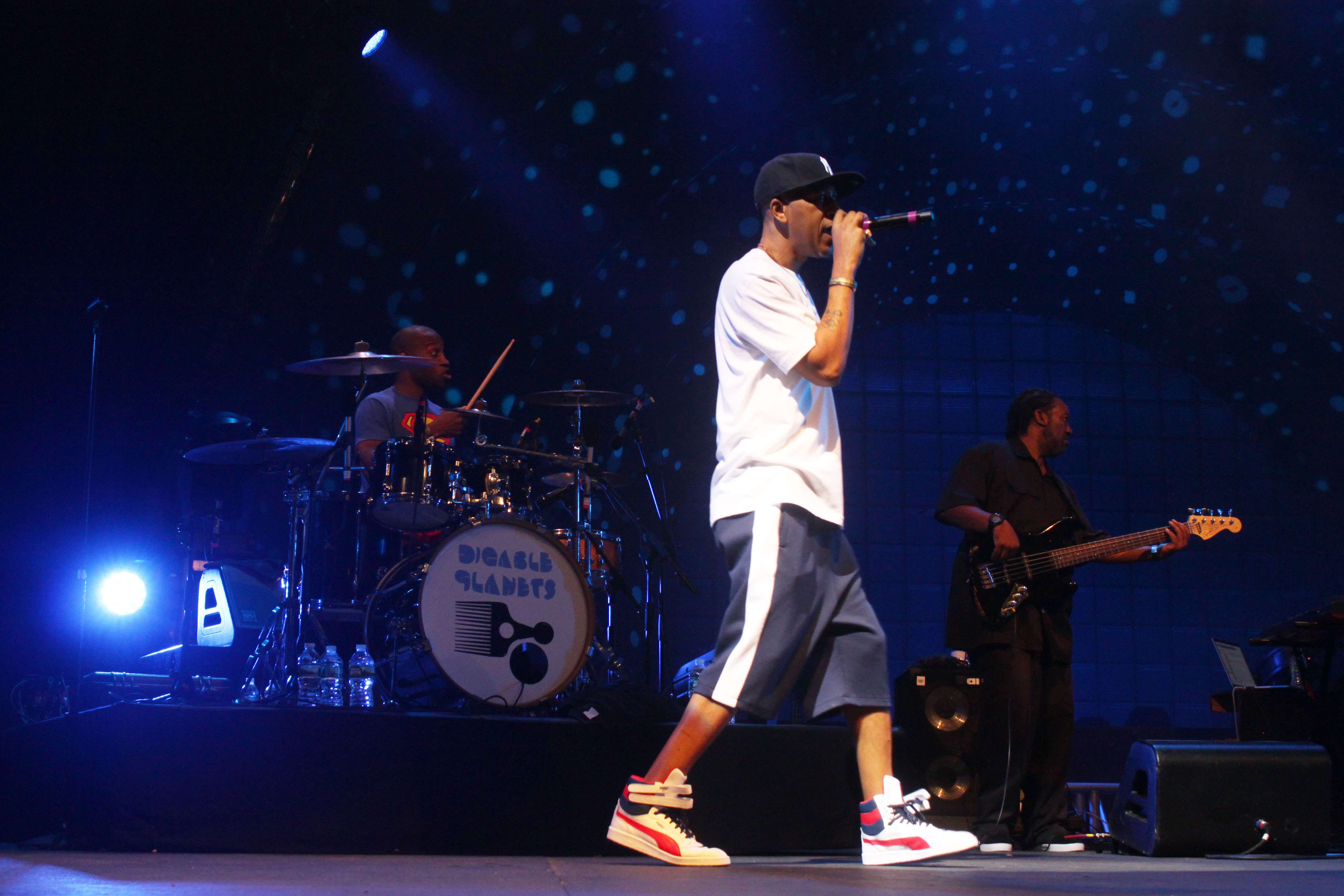 Props to BRIC's Celebrate Brooklyn! Festival, who've hosted free shows at the bandshell every summer for 30-plus years and continue to bring artists who tell the city's musical story.
The VIP section was a veritable who's who in of itself, with the likes of drummer Jaleel Bunton of TV on the Radio and comedian Eric Andre, who's in town to promote the new season of his Adult Swim show that premieres on Friday (stay tuned for my awesome conversation with him later this week).
It's unclear whether this Digable Planets reunion will lead to a new record or not—Butler's further exploring the electronic, experimental side of hip-hop with Shabazz Palaces, his duo with Tendai "Baba" Maraire on percussion. Maraire holds down the percussion as a member of Digable Planets' live band these days, though, suggesting that Butler's old flame is of no compromise to their newer project.
It's clear, however, that effortlessly Butler, Irving and Vieira still vibe off of each other. And it's intoxicating to watch.
Closing with their breakthrough '93 single, "Rebirth of the Slick (Cool Like Dat)" the funk hit us like the Mary Jane and we all partook. Vieira predicted this all back then, over 20 years ago, in her verse—"If it's the shit we'll lift it off the plastic, The babes'll go spastic, Hip hop gains a classic."
Digable Planets' return to New York reminded everyone how the rain only makes us hard-rock Brooklyn kids even slicker. You can point to a younger group like The Flatbush Zombies, appropriating psychedelic artwork and lyrical imagery about time and space, as a descendant of the astral plane that these guys discovered in jazz and brought to hip-hop. 
By giving us a glimpse of the endless dimensions that become available to us once we cool out, Digable Planets made the case that a strong community sees unlimited value, and endless dimensions, in rhymes and grooves.