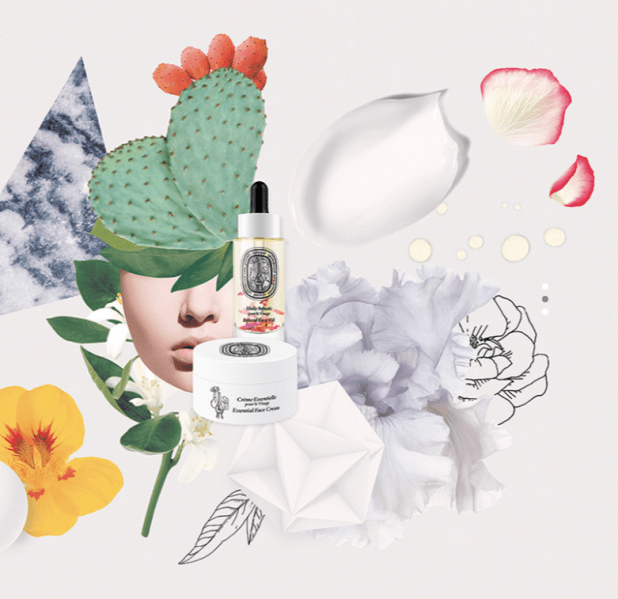 If you didn't know that Diptyque went beyond fragranced goods—candles, sachets, perfumes, and those seriously amazing diffusers—you wouldn't be alone.
As they state, however, Chapter One of the L'art du Soin story actually began in 2014, with a small collection of just five moisturizing and cleansing products. Given that these products don't get nearly the love their famed candles do, Chapter Two's launch is all the more important.
Three new formulas launched somewhat quietly (that is to say, without the social media barrage, say, a Pat McGrath launch in 2016) on August 12 and can be found on Diptyque's site. The new face oil, face cream, and lip balm are simple in concept but complex in execution. As Diptyque notes, "This maker of fine fragrances since 1961 is truly an expert in plants, not only in terms of their olfactory virtues but also their therapeutic benefits, naturally beckoning its foray into the cosmetics field." The line is comprised of natural ingredients including oleates—the scientific form for the result of soaking and steeping a flower in oil and thereby allowing its medicinal strength to be most effective.
Face oils are having a bit of a moment (to say the least) and many come in gorgeous packaging, but Diptyque's Infused Face Oil ($70) ranks pretty high up, thanks to actual rose petals suspended in the formula. The radiance boosting concoction is fortified with white iris oleate to brighten and sweet almond oil to nourish. Meadow grass oil gives the formula a satin-like feel, and pastel flower oil gives it a dry finish so you never have to worry about that slick (or, worse, greasy) look.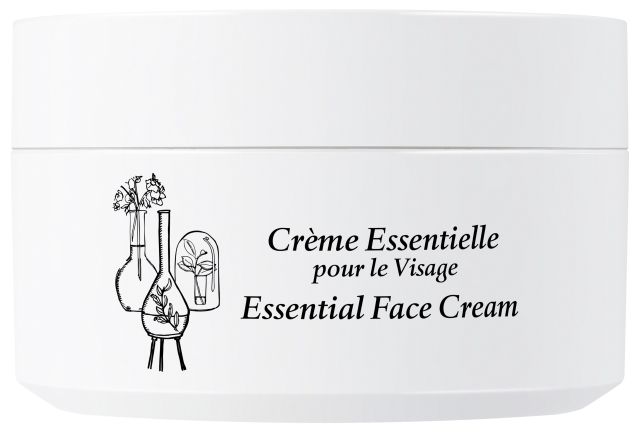 The Essential Face Cream ($75) is a lush moisturizer to go along with your candle-filled Diptyque shrine. It's rich in antioxidants thanks to prickly pear flower oleate, which contains vitamin E and Omega 6. Orange blossom hydrasol is revitalizing and anti-aging. Nasturtium extract reinforces the skin's outer barrier, and finally, bluebonnet extract oxygenate and stimulates—which means a more radiant complexion.

Finally, in time for fall, there's also the Nourishing Lip Balm ($25). If you want a portable dose of Diptyque—especially their intoxicating rose scents—spring for this balm. This comforting blend of rose bouquet and poppy flower oleate to soothe chapping, sweet almond oil to nourish and feed vitamins to delicate lip skin and rose and violet wax to soothe and soften lips.