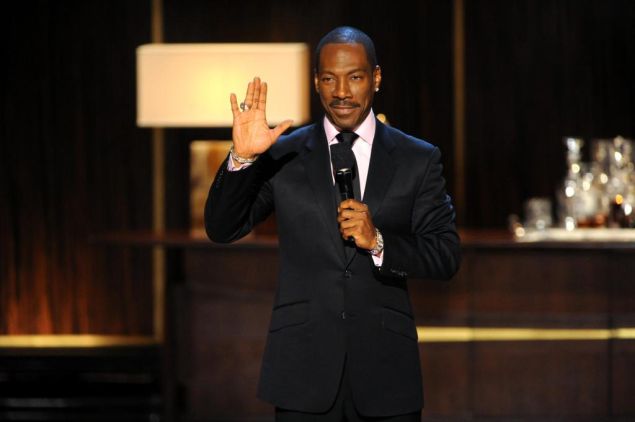 Modern news media is so saturated with stories about everything from the presidential election to Ryan Lochte's idiocy that it sometimes feels impossible to take it all in.
Unless you're Eddie Murphy, in which case you just don't take any of it in.
The comedy legend, who rarely grants interviews, appeared on the Hollywood Reporter's "Awards Chatter" podcast this weekend to discuss his life and career. At the end of the interview, host Scott Feinberg asked Murphy what the biggest misconception people have about him is.
"I don't even know," Murphy responded. "I used to know everything about everything, I used to read about everything that was going on. Anything that was written about me I would read."
In the 1990s, however, things changed.
"I haven't read a newspaper in 20 years," Murphy said. "I don't read stuff about me, if there's an article about me someone has to read through it before they even give it to me…I don't wanna read any of that shit, so I don't know what y'all think."
Murphy is equally disinterested in modern technology—he doesn't own a computer or use email, and he also went on an extended comedic riff about how stupid he thinks Twitter is.
"I don't need to be on social media interacting with the fans, tweeting that I just ate strawberries," Murphy said. "I'm checking y'all out while y'all are doing it, but nothing has made me go 'I wanna be on there with y'all, I just had strawberries too. I'm going to the store now. Look at this picture of this baby.' I'm not doing none of that shit."
There is, ironically, a Twitter account registered in Murphy's name—but the tweets focus only on Murphy's budding music career, and the last tweet on the account is from May 2015.
Aside from his distaste for social media, Murphy also said on the podcast that he was hoping to return to stand-up comedy in the near future.