Even more luxury development is coming to the Upper West Side, this time in the form of pricy rentals at The Willard.
Stellar Management and Argent Ventures announced a partnership that is going to bring about a big restoration-slash-renovation to the 11-story prewar building at 252 West 76th Street. The building, which is located in the West End-Collegiate Historic District Extension, has functioned as rental for some time now, but the new renovation will result a total of 52 luxurious rental units.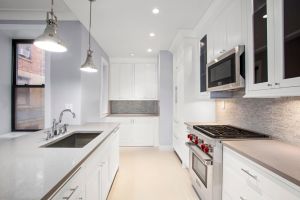 The apartments will range from one- to four-bedrooms, and will have coffered ceilings, crown moldings, bay windows, and white oak hardwood floors, as well as modern touches like in-unit washer and dryers, custom built-in closets, as well as chef's kitchens with Caesarstone countertops and sleek new appliances. Newly freshened amenity spaces consist of a fitness center, children's playroom, and storage facility.
The "enhancing and restoring" of the Willard will include its "Beaux Arts façade," to "better integrate into the architectural fabric of the neighborhood," at least according to what Adam Roman, COO and principal at Stellar Management, announced in a press release. It also means a minor change from "The Willard Hotel" (even though the 113-year-old building has not been used as a hotel in quite some time) to "The Willard." Groundbreaking.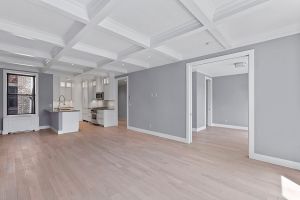 The renovations for the lobby and the amenity spaces have an expected completion date of early 2017, and renovations will be done on the units as each becomes available.
The price of such luxury? Well, right now, the available apartments (immediate occupancy) are starting at just over $3,000 and go to over $14,000, with Citi Habitats exclusively marketing and leasing the property. It's not too out of context for the neighborhood—according to StreetEasy, the median asking rent for a one-bedroom on the Upper West Side is $2,940, with a three-bedroom at $8,500.
For those who find themselves particularly interested in these apartments, we'd recommend checking them out in the near future, since at the moment, the leasing office has taken note of other (perhaps newer) luxury rental marketing plans and is offering two months free for those who sign 12-month leases.