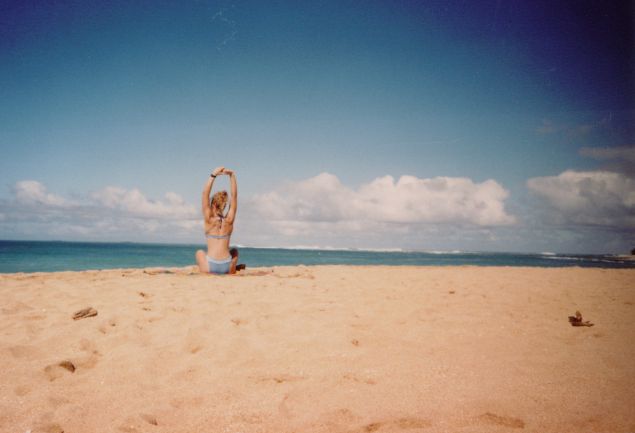 When I was working in a clinic, I noticed a similar—and troubling—pattern among my patients. Regardless of the issue, whether it was digestive distress or thyroid problems, whenever I suggested a dietary change or new supplement regime, my patients were willing to do whatever I advised in order to reclaim their health. But when I asked them about their stress level—and whether they were able to effectively keep it in check—I got no response. They never wanted to acknowledge the role that stress played in their overall health, or the fact that chronic stress was killing their quality of life.
From financial strain, to job pressures, to relationship problems, the number of factors that can make us completely stressed out is at an all-time high in this country, and they're taking a toll on our collective health. In fact, it's estimated that more than three-quarters of the population regularly experience some physical symptoms brought on by stress. And we're not just talking about sweaty palms here. Stress—especially when it's chronic—can manifest in ways that you may not even consider:
Increased risk of heart attack, heart disease and stroke
Impaired memory and cognitive function
Increased widespread inflammation
Lowered immune response
Weight gain
Digestive disorders
Reduction in sexual desire
Infertility
Eczema, psoriasis and other skin conditions
For these reasons, I always urged my patients to get their stress levels under control, and these are also why I continue to discuss the importance of de-stressing to this day. Stress and good health are opposite sides of the same coin, and I strongly believe that the vast majority of the chronic health issues we face today are actually stress-related. The good news is that stress is pretty easy to combat, and you don't need a prescription to do it.
Here are five all-natural ways to de-stress and finally take control of your health:
Exercise
Breaking a sweat isn't just about getting a six pack or fitting into skinny jeans; it can play a huge role in lowering stress levels. That's because exercise releases endorphins in the brain that naturally lift the mood, while also regulating the body's circadian rhythm and making it easier to wind down and fall asleep. While Eastern practices like yoga, tai chi and qigong are most widely known for their calming and relaxing qualities, I encourage you to choose whatever activity you like the most and can stay consistent with.
Keep a Journal
When people decide to lose weight, nutritionists often recommend they keep a food diary, so they can get a full understanding of what they eat and how it effects their bodies. And it's the same way with stress. If you regularly log your emotions—both positive and negative—as well as the events or experiences that triggered them, you will have a clear picture of what is really stressing you out. This makes it much easier to avoid those catalysts, or at least become more aware of them so that you can be intentional about not letting them affect you as deeply.
Just Say No
Nancy Reagan may not have realized it, but her advice for preventing drug use among kids is also perfect for lowering stress levels in adults. At any given time, you are likely being pulled in 50 different directions from your boss, your co-workers, your kids, your spouse, your friends and other family members. Go easy on yourself and cut back on the commitments that aren't absolutely necessary. I can guarantee that your stress levels are directly proportionate to the number of items on your to-do list.
Clean Up Your Diet
Ever notice that stressful situations make you crave junk food, and once you eat that junk food, you end up feeling more stressed? That's because processed and sugary foods send your blood sugar on a constant roller-coaster, increasing anxiety and stress while causing more cravings and fatigue. Jump off the crazy cycle by swapping crap for a nutrient-rich, healing diet. Specifically, B vitamins (found in green leafy veggies, grass-fed beef and wild-caught salmon) help your body convert nutrients into energy; calcium and magnesium (beans and legumes, avocados and cruciferous veggies) relax the muscles and relieve headaches; and healthy fats (coconut oil, olive oil, nuts and seeds) reduce inflammation and stabilize moods.
Get social
In today's social-media-driven world, it can be easy to sit behind a computer screen all day, making "friends" and "connections" but still feeling more lonely than ever. This loneliness makes it difficult to deal with everyday stressors that arise and can increase feelings of insecurity and depression. Social connection is tied to longevity, so I encourage you to get out and connect with people face to face. Spend time with friends and family that uplift you and make you feel happy and watch your stress melt away.
Dr. Josh Axe, DNM, DC, CNS, is a doctor of natural medicine, clinical nutritionist and author with a passion to help people get well using food as medicine. He recently authored Eat Dirt: Why Leaky Gut May Be the Root Cause of Your Health Problems and Five Surprising Steps to Cure It, and he operates one of the world's largest natural health websites at DrAxe.com. Follow him on Twitter: @DRJoshAxe