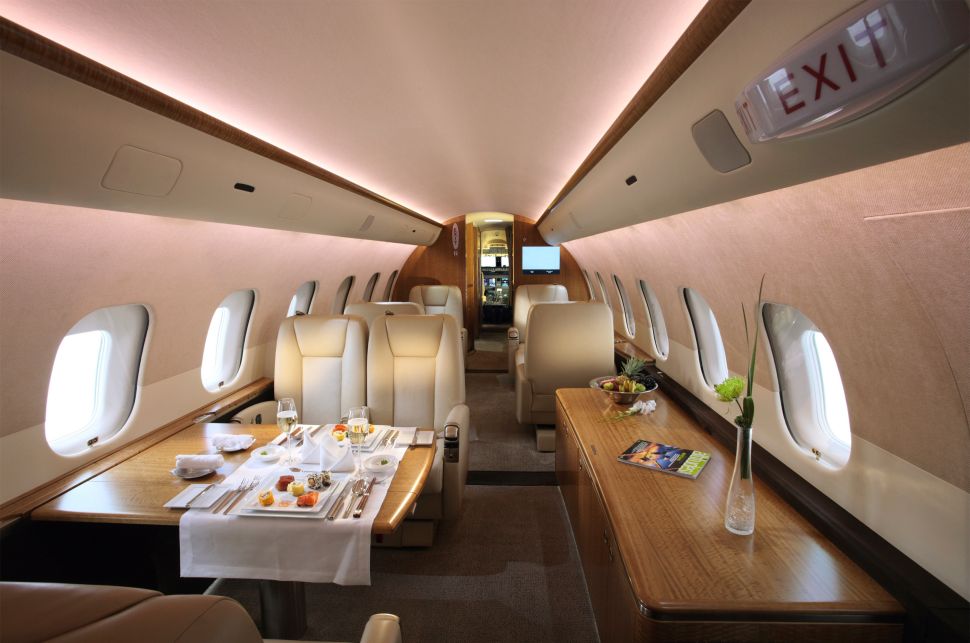 Traipsing around the globe has been made easier than ever with private jet booking services like Blade, NetJets, and JetSuite, all of which allow users to schedule their Gulfstreams and Cessnas on their iPhone. While the travelers might not own the jet outright, the experience is far more pleasurable than any commercial journey.
Some have gotten so comfortable with the service that JetSmarter introduced JetDeals. These exclusive, one-way flights offered free to members who pay a fee of $3,990 annually (a full membership costs $10,000 annually) can act as a sort of long-haul messenger service that caters to the most over-the-top requests. "We want to make flying fun again, and with that comes the responsibility of making the whole experience easy and seamless," Sergey Petrossov, CEO and founder of JetSmarter, told us. "Our members get access to free seats on our JetShuttles and JetDeals straight from their mobile phone. If that free seat happens to be reserved for a Hermés bag or a Hublot Watch, we allow it. We want to make sure our members get the most out of their JetSmarter experience, even if that means chartering an entire plane to send balloons to their homesick kids at camp. Our customers are wealthy, and as long as its legal we do everything we can to accommodate."
A Pair Of Luxury Watches
In a rush, one 28-year-old gent from New York failed to pack his watch in his weekend duffle before a jaunt to Nantucket. The only adequate solution was to have a Citation X fly over a pair of his & her Hublot timepieces.
Fashion Emergencies
One enterprising 33-year-old male from Los Angeles requested that his Tom Ford suit be brought to him in New York from his West Coast abode for an important meeting. However, his request pales in comparison to one fortunate 32-year-old doyenne who requested that her maid pull an entirely new wardrobe from her (clearly walk-in) closet in Manhattan, and have it sent on a Challenger 300 to the Hamptons for an easier extended stay out East.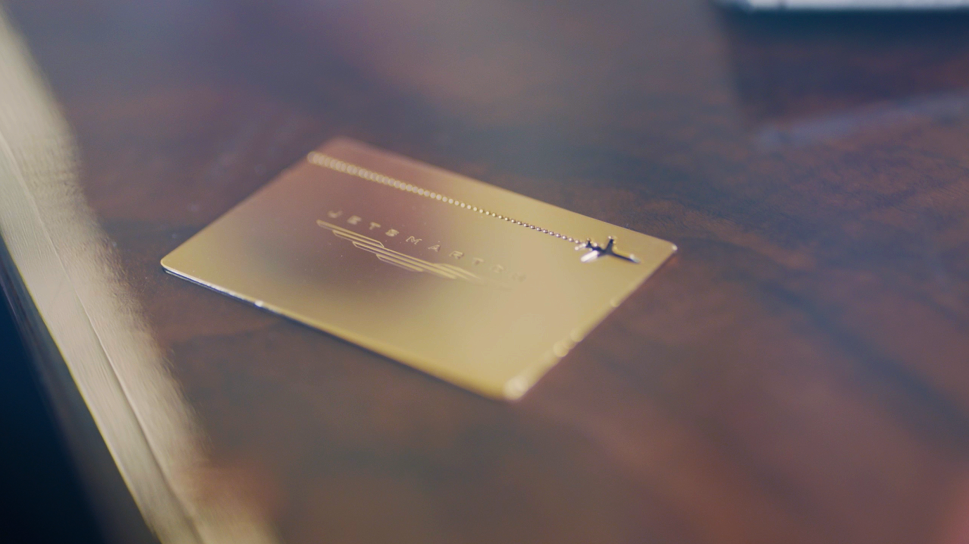 Summer Camp Travel
Tis the season for summer camp, and two lucky kids were recently shipped off from Miami this past June. However, they were not going to the same camp, and thus required two separate planes to drop them at their respective camps. One went with mom in a Legacy 600, and another went with dad on a Gulfstream IV SP. For another pair of not-so-happy, homesick campers, a Challenger 850 arrived from Chicago full of balloons to cheer them up.
Dog Food
A 57-year-old woman in Boca Raton, Florida treated her pooch to luxury dog-food flown overseas from France on a Gulfstream IV SP. She insisted that local varieties were not suitable for her dog's refined palette, and that the dog's behavior was different without this particular brand of dog food only available in France.
Divorce Papers
Overnight shipping wasn't fast enough for one spurned lover, a 34-year-old woman in New York, who opted to send her divorce papers via a Learjet 45 to an unfaithful spouse in Miami. Luckily the man agreed to accept the flight into his private airport.
Litigating At 30,000 Feet
Two male lawyers from New York, age 48 and 45, regularly charter a plane to themselves with the sole purpose of litigating at 30,000 feet. They have flown together on a shared plane three times in the last three months.
Catering To Pro Athletes
A 24-year-old New York-based professional athlete has two different women follow him on their respective private jets, a large Challenger 850 and a smaller Learjet 45. The two women follow him across the East Coast for a 2-week stint following his team nationally, but are unaware of each other's involvement as the two are never in the same city at the same time. The 24-year-old male also requests that framed pictures of him be placed all over their planes before take-off and landing.