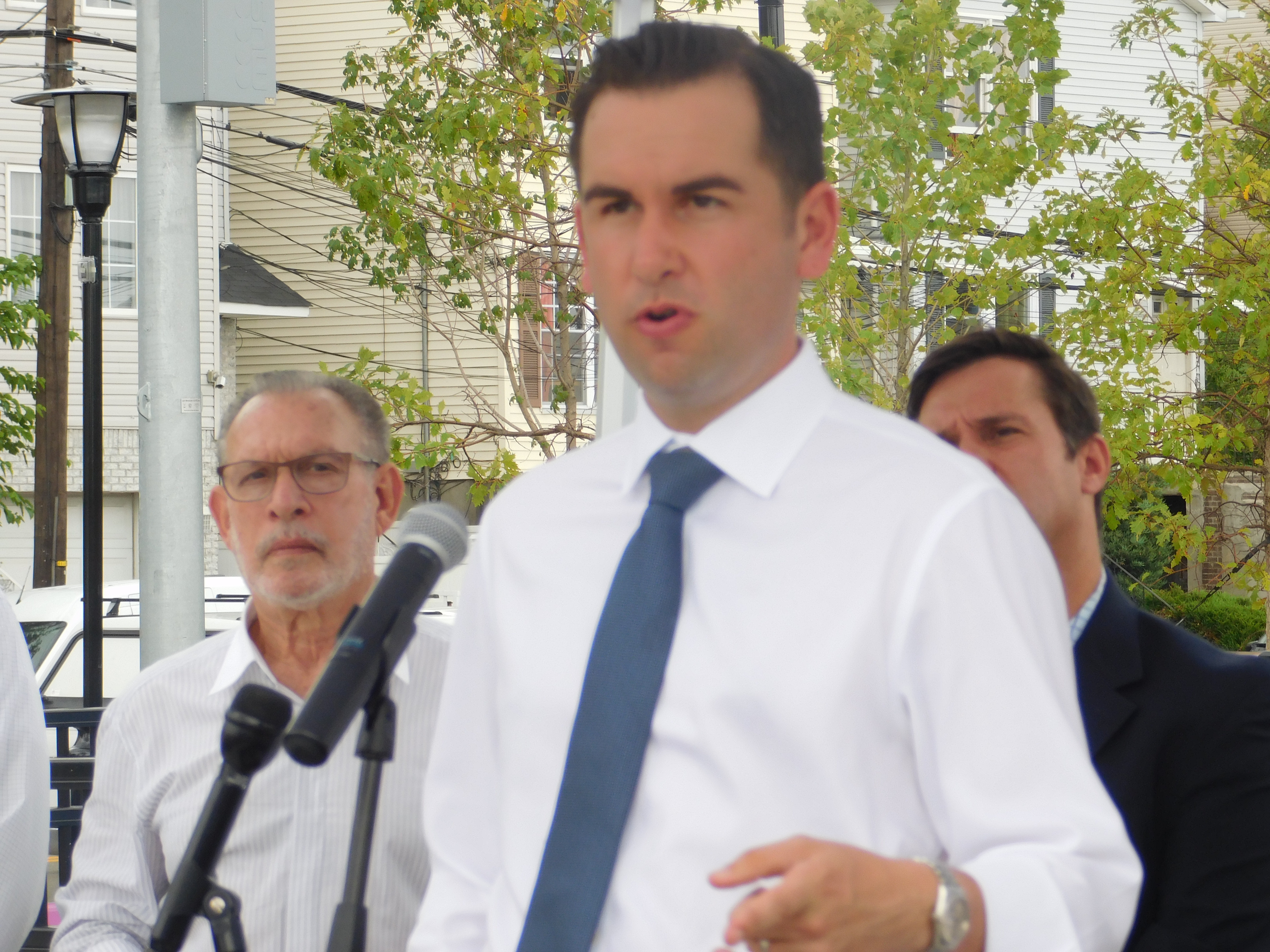 JERSEY CITY – Amid reports that allies of South Jersey Democratic Party leader George Norcross have called upon New Jersey's Democratic Party chairs for a meeting next Wednesday–allegedly to assess support for Senate President Steve Sweeney's potential gubernatorial run–PolitickerNJ asked Jersey City Mayor Steve Fulop for his thoughts on the meeting.
"I have no idea what the meeting is about next week," Fulop told PolitickerNJ. According to the Jersey City mayor, the fact that Norcross is leaning heavily toward Sweeney should come as no surprise to New Jersey political observers.
Like Sweeney, Fulop is widely considered to be weighing a 2017 gubernatorial run. So far, the only declared Democratic candidate to formally announce such intentions is former Ambassador Phil Murphy. However, many state democrats including state Senator Ray Lesniak and Assemblywoman Shavonda Sumter, among others, are also eyeing the 2017 primary, according to reports. With such a crowded field, alliances are already starting to develop with the likes of Newark Mayor Ras Baraka coming out in full support of Fulop while others like Essex County Executive Joe DiVincenzo seem to be siding with Norcross and Sweeney.
"It has been well documented that George Norcross and Steve Sweeney are life-long friends. George Norcross has articulated to everybody that I know and he has articulated to me as well that he is committed 100 percent to Steve Sweeney… and he is going to stay committed to him," Fulop said.
According to Fulop, he will not make his final decision on a run for governor until after the November presidential election.
"We wouldn't look at it as far as declaring one way or another until end of this year, well after the presidential race. Anything else is a distraction," he said. "We appreciate the fact that people support us or say they would support us but we will cross that bridge after, hopefully, Hillary Clinton becomes president."
Fulop's comments came after a Wednesday news conference on a newly proposed open space trust fund that would generate about $1.2 million annually for the acquisition and maintenance of public spaces including parks and playgrounds in Jersey City. Fulop plans to introduce a resolution on the Jersey City Open Space Trust Fund at next week's city council meeting. He hopes that the legislation will be placed as a non-binding referendum on the ballot this November. That move would allow Jersey City residents to vote on the Trust Fund.
Members of the Jersey City council were present as were representatives from the New Jersey League of Conservation Voters, the Sierra Club, the Jersey City Parks Coalition and the Trust for Public Land.