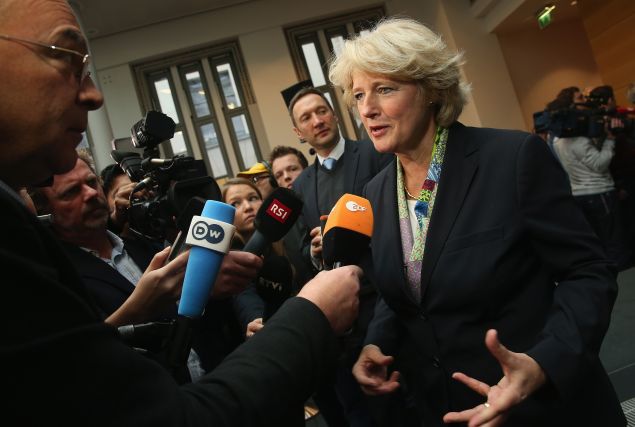 After years of public scrutiny, Germany is finally rethinking the way it restitutes Nazi-looted art to Jewish families. On Friday, culture minister Monika Grütters announced plans to reform the Limbach Commission, an independent panel established in 2003 that oversees restitution cases, due to its lack of transparency and sluggish track record, reports the Art Newspaper.
"13 years after it was established, it is time to think about the future development of the commission in the interest of improved implementation of the Washington Principles," Grütters said in a statement. The Principles, which were agreed upon by 44 countries in 1998, call for governments to form independent commissions to settle restitution cases.
While commissions from other nations have made impressive headway settling cases—the Netherlands has made 140 recommendations since its commission was formed in 2002—the Limbach Commission has lagged noticeably behind its peers. To date, the German group has only made 13 recommendations. But, unlike its counterparts, Germany's commission is only able to make recommendations if its panel of eight members agrees unanimously, which may (in part) account for the holdup over the years.
Another snag in proceedings for Germany has been the commission's reluctance to establish "balanced membership," another requirement set by the Washington Principles. The panel still has yet to appoint anyone of Jewish faith, a decision Grütters defended in a March statement to the New York Times by saying the addition of a Jewish member "would be the only voice who would be prejudiced." However, she has since reversed her stance after Ronald Lauder, president of the World Jewish Congress, appealed to her during a meeting in New York City, the paper said.
Grütters says a working group comprised of cultural officials from 16 German states will be formed to draft reform proposals for the Commission, to be presented later this year.