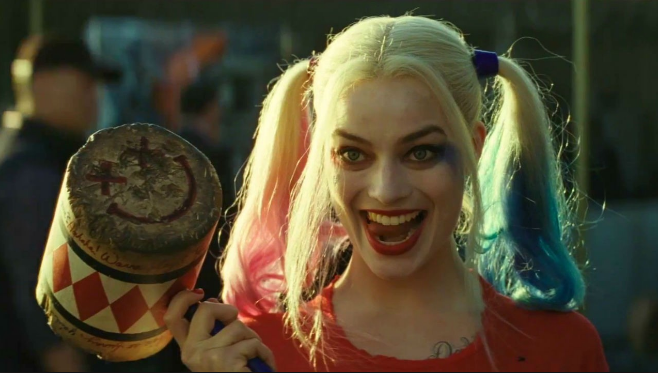 Well, Warner Brother's Suicide Squad arrived last week, and well…well, it was kind of just the worst. But, the film's massive opening weekend numbers prove, if nothing else, the demand for these characters is there, most notably for Joker sidekick/love interest/punching bag Harley Quinn (played in Suicide Squad by Margot Robbie). Luckily, Harley fans can look forward to the Clown Princess of Crime appearing once again, this time on the small screen.
Kind of.
Speaking today at the TCA Press Tour, Gotham executive producer John Stephens spoke to the possibility of Suicide Squad's cast of antiheroes showing up in Fox's Batman prequel. While Stephens could only confirm that Season 3 features a "proto-Killer Croc," he did add, "Perhaps not this season, but we will be dealing with a forerunner to Harley Quinn."
What that means exactly is anyone's guess, in typical Harley style, but it does bring to mind Season 2's Jerome (Cameron Monaghan), who looked like the Joker, acted like the Joker and most definitely sounded like the Joker…until Theo Galavan stabbed him in the neck.