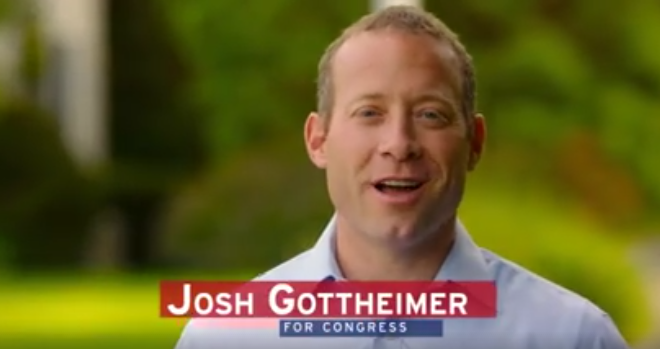 Hot on the heels of a Tuesday television ad release by incumbent New Jersey Congressional District 5 candidate Scott Garrett, his Democratic challenger Josh Gottheimer released his first TV campaign ad. Gottheimer's ad is scheduled to debut on Wednesday.
While Gottheimer's ad does not mention Garrett by name, the ad does feature the challenger calling his opponent a "Tea Party extremist." The challenger also asks viewers to "reject the bigotry" of his opponent. In the ad, Gottheimer says he will fight for equal pay for women, support first responders and reach across the aisle on issues like fighting terror.
Much of Gottheimer's campaign thus far has been focused on separating himself from Garrett and making appeals to the subset of CD5 voters who have more moderate leanings than the conservative Garrett. While the district has always been Republican, statements made by Garrett that he does not support gay candidates have put the national spotlight on the district. The Democratic Congressional Campaign Committee has identified the district as one where they believe ground can be gained in November.
View the ad here: