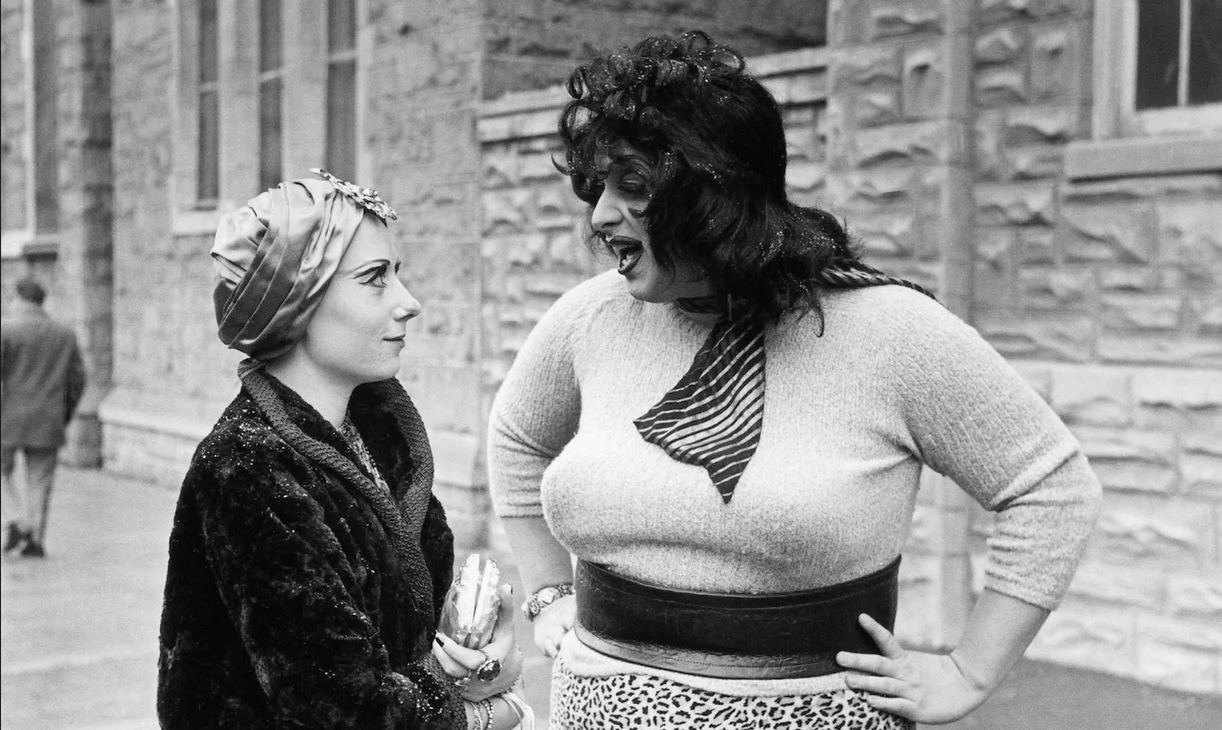 Multiple Maniacs may be the Sibyl of filmmaking, a cultural and artistic split personality (OK, dissociative personality disorder). The restored early John Waters film (thanks Criterion!), opens today at the IFC Center. The comedy revels in the pure act of creation like those innocents Mickey Rooney and Judy Garland producing a play in the barn.
But there's nothing naive about the subject matter: an LSD vision-quest that captures, in the 1970 of Hippies ascendant and straights in peril, a country's collective nervous breakdown. Then, as now, America was a nation at a tipping point, wedged uncomfortably like twisted knickers between Richard Nixon and Charles Manson. Waters and his band of merry filmmakers — gay, straight, bisexual and un-categorizable — stand atop the seesaw and jump. The film plays raw, repulsive, ribald – and shockingly prescient.
[vimeo 174827243 w=640 h=360]
MULTIPLE MANIACS (Trailer) from filmswelike on Vimeo.
Starring the Waters' muse Divine in drag as the dominatrix of a Baltimore freak show, the grotesque comedy, which predates Waters' 1972 breakout Pink Flamingos, took some inspiration from, among other things, the Charles Manson's cult. (The Tate Labianca killings unfolded simultaneously in real time in sunny California.)  The dark comedy introduces its audience to rosary sex shot guerrilla style on location in a Baltimore church a world away from the more accessible Hairspray that was to come. Multiple Maniacs is the height of American trash culture created by the brilliant Waters, the revolting (in both senses of the word) Catholic schoolboy, a synthetic genius fueled by intellectual curiosity who is unafraid to mix his mustard with his ketchup, his Susan Sontag with his Russ Meyer. 
I first saw Multiple Maniacs two years ago at the Film Society's landmark retrospective "Fifty Years of John Waters: How Much Can You Take?" The scratchy unrestored 16 mm print was moldy out of the box and straight from the artist's Baltimore closet. It threatened to break or dissolve at any moment. It had been forever since I'd seen early Waters: I remembered Divine's grotesque persona of pre-code slatternly female sexuality with a dose of Mae West. What surprised me was the stunning image of her erotic marble white back. Waters presents her on a platter like Edouard Manet's 'Olympia' shot from behind. Even if the lady's voice screeched and her personality grated, there is a beauty to Divine—and a consistency. In a society that demanded conformity, she knows herself for the freak she is and celebrates it. Self-acceptance, whether racial, sexual or simply aberrant, is always a Waters' theme.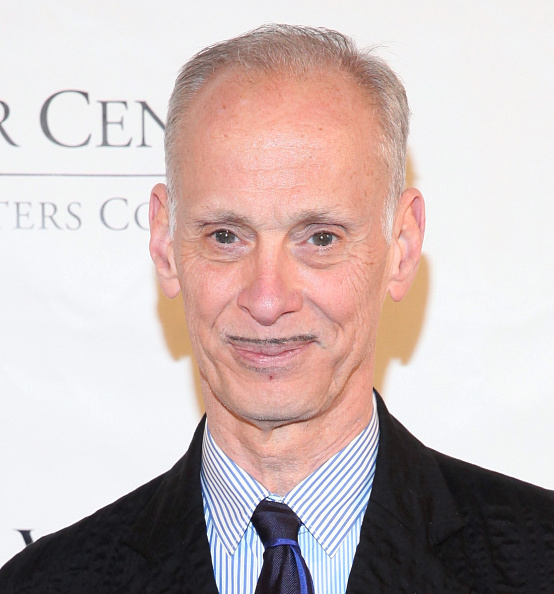 Once this, his second feature, was in the can, Waters traveled to Los Angeles to attend the Manson trials in 1970-71. Over time, he befriended Leslie Van Houten, 66, the cult member who California Gov. Jerry Brown recently, shamelessly denied parole nearly half a century after her crime. Last year, Waters spoke to me for the academic Columbia: A Journal of Arts and Literature, discussing his Role Models essay on Van Houten and flying into "the Manson flame." He said: "But for the grace of God, Leslie could have been playing in my movies…Just be glad your kid didn't meet Charles Manson. Many kids go through divorces and teen pregnancies. Leslie had the bad luck of being a teen in 1969, the most insane year ever, and meeting the most notorious madman pimp megalomaniac, at the same time when she was running from her family. "
Manson and the turn of the '70s influenced Waters as a filmmaker and writer. And what he embraced devilishly in Multiple Maniacs has been followed by decades of reflection. "I look back on it now, once I knew Leslie," he told me over the phone, "and considered the victims. I taught in prison since then and wrote about it in Crackpot, and it made me see things in a different way, because of all the victims. Manson was so famous, and such a myth of murder. Was Manson the filthiest person alive? …What was I thinking? The Manson family was everything your parents warned you about come true. You take LSD and you're going to kill people. Before Manson, it was an idle threat. Once it was true, it scared the world and that's why they're still in jail. I made movies about it. I had this outlet. I had Multiple Maniacs. The crime happened and I wrote we did it."
Manson's transgressions continue to ferment and obsess: whether it's David Duchovny's breathy NBC cop noir Aquarius with the cult leader as bisexual Svengali, or Emma Cline's literary little girl lost NYT Bestseller The Girls. But for a real shiver and a sense of America's season of fear following the Summer of Love, go see Multiple Maniacs, a transgressive movie that Waters playfully teased out of the same cultural clay that spawned Manson, the serial killer who lives on in pop culture—and as inmate B33920 in Corcoran State Prison.