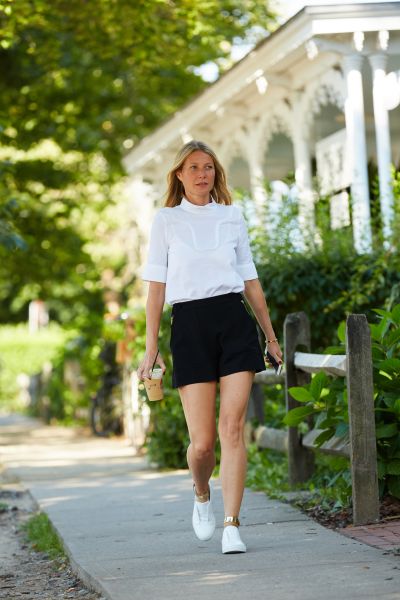 If you often find yourself asking WWGD (What Would Gwyneth Do?), you might be addicted to Goop. And that's not a bad thing, but it does mean that you will want to scoop up GP's latest collaboration: a range of shoes made in partnership with M.Gemi. Featuring a flat snakeskin sandal, a stiletto in the same snake print and a simple pair of white sneakers with a gold ankle strap, each of these designs was handcrafted from fine Italian leather. If you could embody Goop in a shoe, this is how you do it. Paltrow was actually spotted wearing the sneakers from this range, while strolling down Amagansett's main drag, accessorizing her black and white getup with an iced coffee (there's probably almond milk in that, right?). Amagansett is a town in the Hamptons that is adored by Paltrow, and thus written about often in Goop. Where do they want you to go? The Farmer's Market, the dosa spot Hampton Chutney Co., a trendy surf shop, the tchotchke-filled Love Adorned, Mary's Marvelous (which is laden with baked goods) and at least two more farm stands. That got us thinking, where else in the world should you wear these Goop shoes? We perused the curated lifestyle site and chose the destinations where this range will feel right at home. Consider this is your opportunity to walk a mile in Paltrow's shoes.
In the very abbreviated Goop guide to Brooklyn, art seems to be the main focus. Pioneer Works is the first on the list and they summed up Dustin Yellin's space in just one line: "It feels a bit like a young PS1, with one of the largest uninterrupted exhibition spaces in New York City, both indoor and outdoor exhibition areas, public programs, artists residencies, and a magazine, Intercourse. You can also rent the space for private events." So, whether you're checking out the latest exhibit or hosting your four-year-old's birthday here, a pair of bold but sensible flats are sure to do the trick. After all, Red Hook is far enough out of the way that you'll definitely be taking an Uber. However, if you wanted to fully embrace the Brooklyn lifestyle and ride your bike there, that's still an option in these kicks.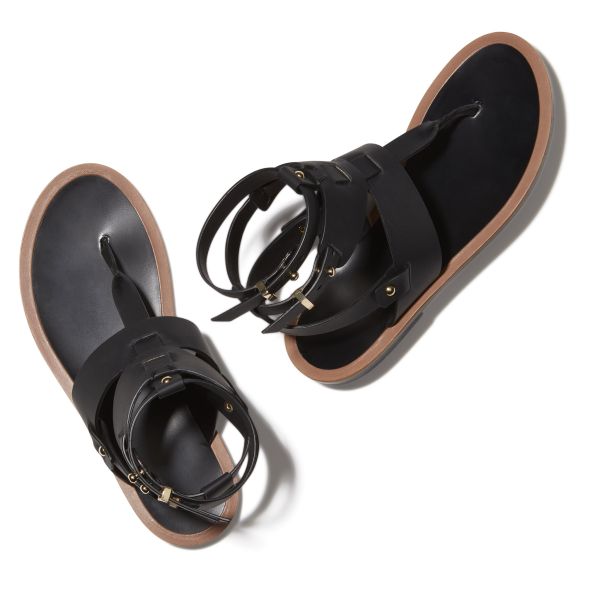 If you thought Paltrow wasn't into glamping, well, you were wrong. Tucked into her Coastal California Road Trip guide are the words "yurt" and "campsites." And all those buzzwords have to do with a vacation spot in Big Sur, so Tree Bones is a must-visit destination. As you live out your glamorous camping dreams, an easy pair of sandals is sure to come in handy. As Goop proclaims, Tree Bones "definitely evokes the hippie-influenced history of the place," so don't forget to pack a few flowing dresses and consider leaving your makeup bag behind. However, this is no excuse to forget your pricey Goop night cream.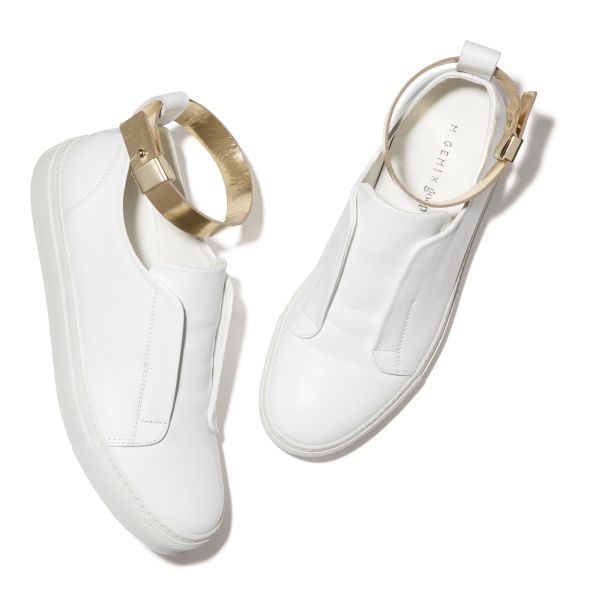 A wellness retreat is begging for a simple, clean wardrobe; it needs to be something that won't detract from all the internal peace you're seeking. And what embodies that more than a crisp pair of white sneakers? This Goopy style will let the rest of the meditating crowd at this Napa retreat know that you're into simple things, but you're also one of those stylish people who likes to elevate their classics with a touch of gold. We're not sure these sneakers are appropriate for dinner at Meadowood's three-Michelin-starred restaurant, but they are perfect for gliding from one spa treatment to the next. Or from the hot mineral pool to the saunas. Meadowood seriously sounds like a relaxing place, offering tennis, croquet and hiking, but you first must go through the stress of booking a room at the retreat. "If you've been holding out on booking a trip, go now, as they are fully hitting their stride," Goop warned. Seriously, what are you waiting for?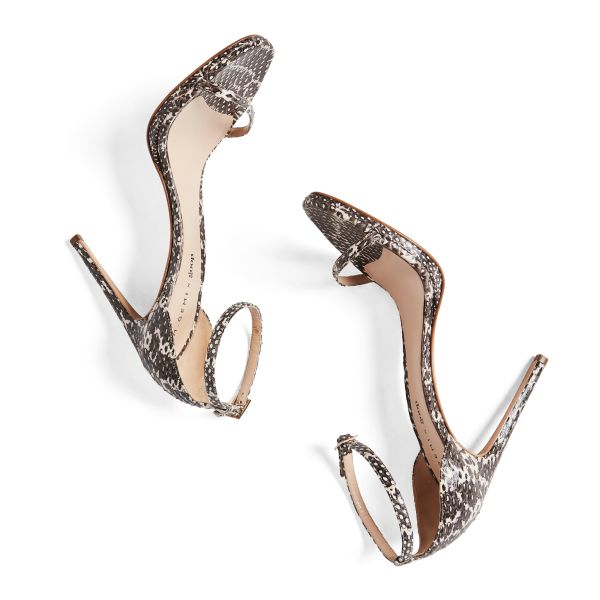 A flashy Miami Beach hotel requires flashy shoe. And Goop is all about Faena, the place to see and be seen this summer. "Like the cathedral and the library room, the rest of the hotel is richly decorated in ruby red and cool teal and turquoise blues, with Art Deco touches and serious animal print accents throughout. Cheetah statues and tiger-print chairs may seem over the top—and of course, in a way they're meant to be—but they also are awesome here," read the Goop description of the space. These snakeskin stilettos are definitely appropriate for a lengthy, boozy dinner at Los Fuegos, Faena's in-house restaurant from Argentinian chef Francis Mallman. This is a notable destination for Goop, as they recommends ordering red meat. Seriously. "If you're going to enjoy a steak while in Miami, this would be a place to do it," the site taunts. Stilettos and steak, a match made in heaven.