Freezing your eggs is not cheap. The cost of medication and treatment for one cycle is roughly $10,000 to 12,000, and it will cost you an extra $800 for every year you store them. With multiple rounds of egg extraction usually required and years of storage preferred, the entire process can end up costing around $50,000 and is rarely covered by insurance.
To make this very important family planning service more accessible for those who may want but not necessarily need to freeze their eggs, a new company has figured out a way to cut the costs in half. Extend Fertility Medical Practice, a new clinic that just opened in the Midtown West neighborhood of Manhattan, is doing so not by changing the procedure, but by focusing on it and nothing else. It's the first practice that will do nothing except freeze eggs.
"Currently most practices that offer egg freezing are more focused on providing solutions for infertility," Extended Fertility CEO and co-founder Ilaina Edison said in a release. "We felt that women who are preserving their eggs for the future deserved their own dedicated space and a revolutionary goal-focused pricing model that makes egg freezing more affordable and accessible."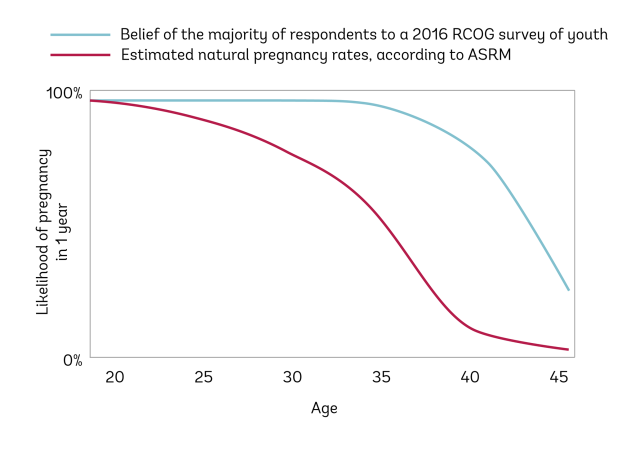 In contrast to the typical structure of charging per cycle, the new practice is introducing a unique goal-oriented pricing model that ensures women will be able to freeze a minimum of 12 eggs—a year's worth of fertility—through the course of up to four cycles. This is a refreshing change from the current model which, because it can be challenging to predict how many eggs will be retrieved per cycle, often leads to price uncertainty.
"Although social norms have evolved over the years and many people now choose to have children later in life, our biological clocks have stayed the same. Fertility begins to decline quite meaningfully around age 30, and rapidly each year or two in the mid-to-late 30s," Dr. Josh Klein, co-founder and Chief Clinical Officer at Extended Fertility, said in a release. "We are seeing more and more women seeking to preserve their fertility options through egg freezing, and as a clinical team, we welcome the opportunity to serve as a fertility specialist helping them save eggs for future use."
Dr. Klein's team is comprised of top endocrinologists joining him from Ivy League medical institutions and the area's top fertility clinics. And to top it off, they've all been trained in hospitality as a part of the clinic's effort to offer the best personal experience and help women to feel welcomed, comfortable and confident throughout the entire experience. Every patient will also be assigned a personal fertility advisor who will assist them through the entire process.