It has been a few years since actress Ashley Williams made her final appearance on How I Met Your Mother, but it seems like her time on the sitcom stayed with her in some ways.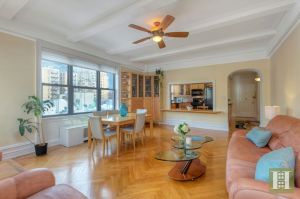 At least in terms of neighborhoods, that is. Williams (she's also had roles in films including Something Borrowed and A Most Violent Year) and her husband, producer Neal Dodson, just bought a $1.13 million co-op on the Upper West Side, right by the fictional address of the apartment where almost all of the show's characters lived at some point.
The prewar apartment, which the couple purchased from Alice Silverstein, is currently configured as a one-bedroom, one-bathroom, though since the pair welcomed their first child in October 2014, they're most likely converting it into a two-bedroom.
"It gets great light and has a great view—you can see a river, and it's very big and easily convertible to a second bedroom," Halstead broker Keith Marder, who is sharing the listing with Olga Bidun, told the Observer. "They knew someone in the same line," he explained. "A friend of theirs lives in the same line, that is already turned into a two-bedroom, so that helped!
"We had a really good time showing the apartment, and they were super, really nice people, throughout the whole thing," Marder said of the buyers.
The 9.5-foot ceilings, herringbone floors, original molding and beamed ceilings in the unit are charming all on their own, but the apartment's best historic detail perhaps comes from the fact that it is located on the same floor of 345 West 88th Street where Yankees legend Babe Ruth once lived.
"The building recently had its 100th anniversary, so there are all these pictures in the lobby," Marder said. "One of them is of him standing in front of the building—it's a very interesting picture. He does look exactly like he really wants to be in the picture." Marder laughed. "It was before digital, so they didn't get to see what it looked like!"
Features other than Ruth's former presence include an open kitchen, with granite counters and a bird's eye maple counter, which is "enormous," said Marder. "It's like the biggest kitchen I've seen in a one-bedroom apartment." The living room boasts two exposures and a view of the river, and there's a windowed bathroom.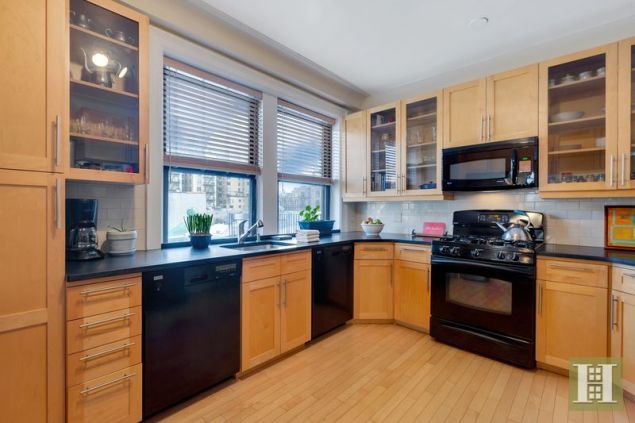 One can also take in river views from the bedroom, which has a large walk-in closet that might be shrinking a bit in size with the current renovation, turning part of it into a second bedroom.
The building has a part-time doorman and, per the description, does not allow pied-à-terre buyers, so it seems safe to say that Williams and Dodson are moving to the Upper West Side full time, at least for now.
"Babe Ruth used to live there, which is really cool," Marder said, before noting one more thing about the building. "I almost forgot one of the most interesting parts of the listing." Marder laughed. "It's a PokeStop. An actual PokeStop. I don't think they knew this when they bought it, but if they want, you can just sit at home and get Pokeballs or whatever."