You may look at the new Samsung Galaxy Note 7 and think, "Why do I need that?" There is a stylus. The screen is huge. But while the new Note may look like a little much, it's a phone anyone—even iPhone diehards—can love.
I've owned my fair share of iOS and Android phones, and currently, I'm on the iPhone 6. I like it, but I am definitely not on any team here. After playing around with the Note 7 a few weeks ago, I was impressed enough by its futuristic features to ditch my iPhone for a week to try it out.
The above slideshow is a diary of my thoughts throughout the week. It's filled with its fair share of excited exclamations, complaints and thoughts that are just my trying to cope with the differences from iOS. While it's true that the Galaxy Note 7 boasts the same power as the Edge 7, what's telling is how pleased I was with the features specific to the Note. The S-Pen and its new capabilities, for example, made the everyday tasks I use my phone for  (screenshots of specific things, translations, notes, etc.) easier and made completely new tasks possible. With it I could create drawings and photo effects (and even instant GIFs!) like never before as well as browse simply with the the "magnify" and "glance" features.
I went in skeptical of the iris scanner that allows you to unlock the phone with your eyes. Would it be accurate enough to want to use it long term? Is it actually easier than the a passcode or fingerprint scan? I often unlock my phone without even looking at it, so will I just get tired of having to pay attention to unlock it? Yes, yes and not at all. I was quickly sold on it because it works pretty much flawlessly, only failing to read my eyes a few times in the sun, sometimes while walking and when I first woke up and hadn't quite gathered the strength to open my eyes all the way yet.
The Note 7 is also Samsung's first phone (and one of the first devices in general) to have a USB-C port, which sounds meaningless but actually makes your phone future-proof when it comes to chargers. All electronics will soon have USB-C ports simply because they're superior in a ton of ways. But if you're not ready to make the switch yet, Samsung includes an adapter so you can still use your micro USB cable. The phone also supports wireless and fast charging, which makes it really easy to stay juiced.
And to boot, the Galaxy Note 7 (like the Edge 7) has what is perhaps the best camera in the smartphone game. Below are examples of the same photo taken on my iPhone and the new Note.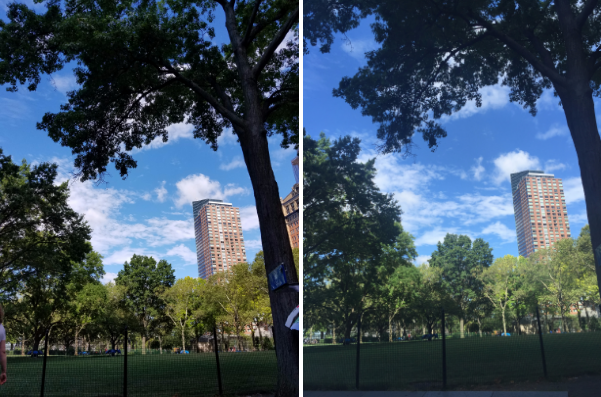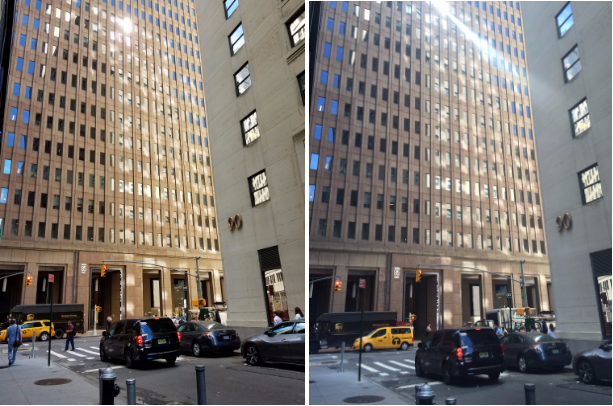 I've spent a fair amount of time playing with the edge 7, and after using the new Note, I've concluded the edge doesn't need to exist. So congrats Samsung, because making your own product obsolete is a true mark of innovation.