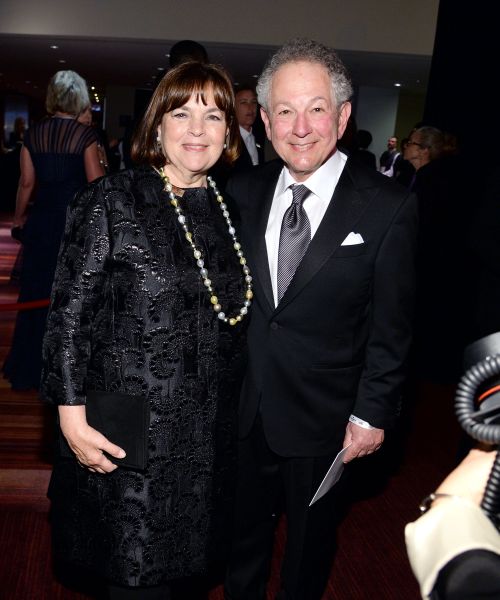 We can't imagine the Barefoot Contessa cooking up the most delicious recipes anywhere other than her East Hampton estate. But, if Ina Garten simply must venture elsewhere at times, we suppose a picture-perfect Park Avenue pied-à-terre will do.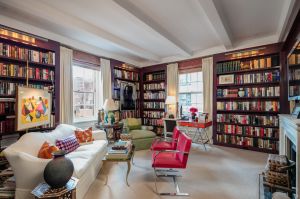 The chef extraordinaire and her husband, Yale University dean emeritus (and sous chef, in our opinion) Jeffrey, just purchased a $4.65 million, two-bedroom, three-bathroom home at 563 Park Avenue, and it looks to be ideally suited for all their culinary needs. "The kitchen was recently renovated and is perfect for an enthusiastic cook," declares the listing shared by Stribling brokers Cornelia Zagat Eland and Mark Reynolds Blumenfeld, because, from what we can tell, this was obviously meant to be.
The 2,450-square-foot unit has 10-foot ceilings and a wood-burning fireplace in the living room, while the "magnificent, ultra-chic, almost-square" corner library boasts an additional fireplace—perfect to enjoy a Barefoot Contessa-approved snack during the colder winter months. There's yet another fireplace in the master suite, too.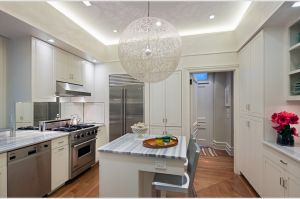 Not that the two will need it, but the listing also notes that the apartment, located at 62nd Street and Park Avenue, is not only in an ideal spot right by stores like Barneys, Bergdorf Goodman, and Hermes, but it's also right by restaurants including Bibloquet, Fred's, and Daniel.
Perhaps it makes sense that the Gartens purchased the Upper East Side co-op from John and Nancy Novogrod—after all, Ms. Novogrod is the former editor-in-chief of Travel & Leisure, so it seems safe to say that after being the head of a design magazine such as that, she would know a thing or two about how to create the perfect culinary setting.
Still, we don't think that we can really picture Garten anywhere else besides her East Hampton estate, especially since she added on that incredible "barn." Where else would Liz Lemon get her quality time with the Barefoot Contessa, complete with bruschetta and white wine?