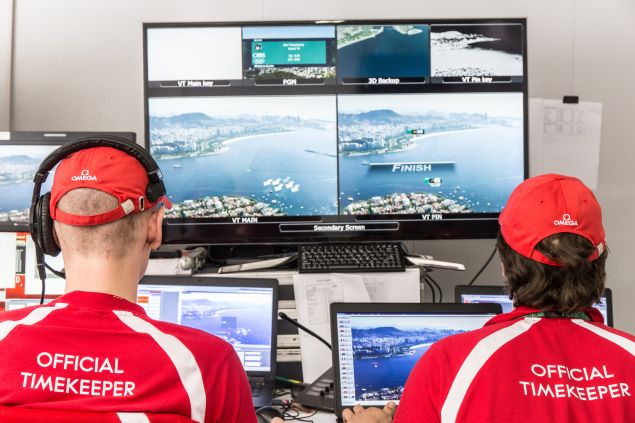 In this day and age, corporate sponsorship of major sporting events involves simply writing a check and having the opportunity to display your logo right in front of the cameras. However, to say that OMEGA is both sponsor and official timekeeper of the Olympic Games is not just another marketing project, but a core commitment of the brand's DNA. While newer watch brands try to create a legacy for themselves with expensive celebrity spokespeople and lavish marketing activations, OMEGA has a feature that not many other brands can claim: history.
The Olympics made history at the Los Angeles 1932 games when, for the first time, a private company was entrusted with keeping time across all events. The honor went to OMEGA, who supplied one timekeeper and thirty chronographs, each of which measured to the nearest tenth of a second.
Flash forward to Rio 2016, where OMEGA's ability to measure time is infinitely more accurate. Instead of the thirty chronographs, this time around OMEGA provided 200 kilometers of cables and optical fibre, 480 on-site professionals, 850 trained volunteers and over 450 tons of equipment.
But what exactly is timekeeping technology? Today, the devices that OMEGA uses to keep time involve a complex series of high-speed cameras positioned at the finish-line of races. Instead of the tenths of a second that the 1932 chronographs could record, the new OMEGA Scan'O'Vision MYRIA systems are capable of taking 10,000 digital images per second. Additionally, OMEGA provides a False Start Detection System — sensors that measure an athlete's weight and pressure on a starting block 4,000 per second. If a swimmer or track runner pushes off too early, even by a fraction of a second, OMEGA will notice.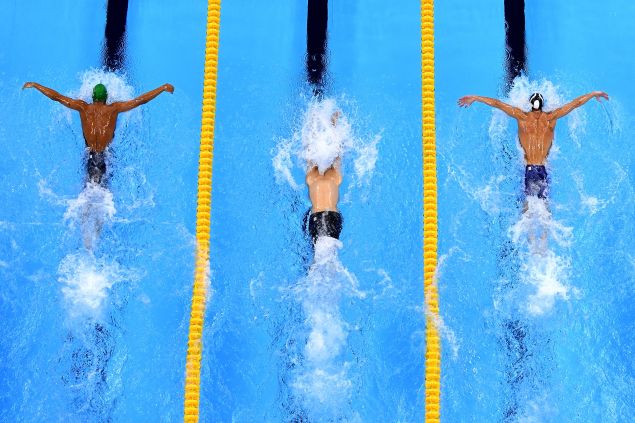 This might seem like overkill — but there is always one inevitable moment where the timekeeping technology can decide a close call. That was exactly what happened last week at the men's 100m butterfly final, as OMEGA Timing's CEO Alain Zobrist explained to us: "Michael Phelps, Chad le Clos and Laszlo Cseh all finished with a time of 51.14 seconds, the first triple tie in Olympic Games history. The margins in swimming are so tight, but OMEGA's timekeeping in the pool is incredibly precise and we were pleased to be able to prove the result — and the swimmers were thankful too."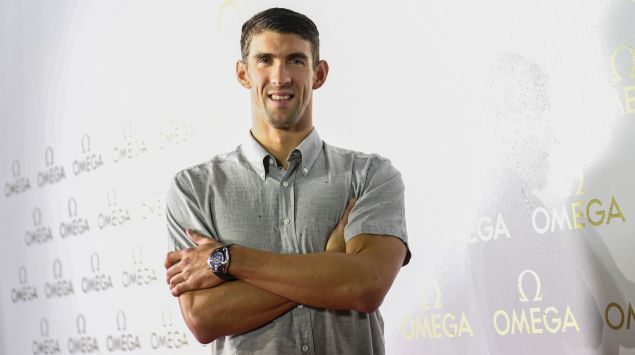 OMEGA's nearly century-long commitment to timekeeping at the Olympics distinguishes it from any other watch brand in the world, and creates a vote of confidence for the brand's dedication to precision and excellence — something you should consider even if you aren't Phelps on the final lap of the 100m butterfly, but simply relying on your watch to be on time for your next meeting.