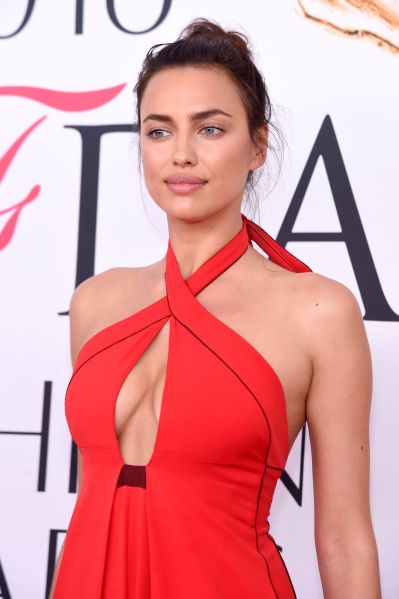 One might think that supermodel Irina Shayk has her hands rather full lately. Not only is New York Fashion Week looming in the near future, which is obviously the busiest time for a model, but the U.S. Open is also right around the corner. And we all know how much Shayk and her boyfriend, this guy you may have heard of named Bradley Cooper, adore watching tennis matches all over the world. Hopefully, the U.S. Open will be less allergen-filled than Wimbledon was. Or at least lacking the presence of Suki Waterhouse.
Anyway, it seems the model is adding landlord to her long list of undertakings—she's just put her sleek two-bedroom, 2.5-bath condo at celeb favorite 150 Charles on the rental market, asking $20,000 a month for the unit.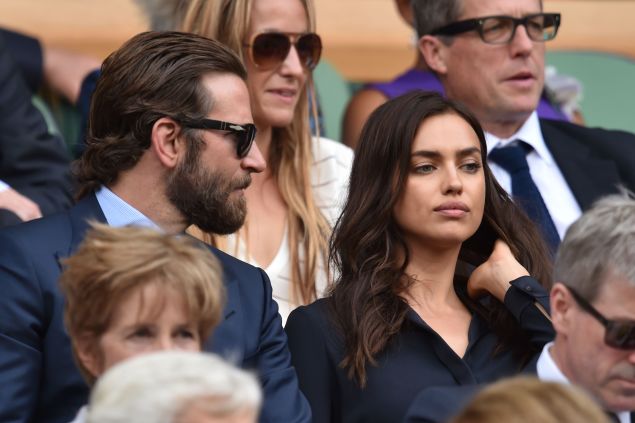 Shayk purchased the 1,987-square-foot apartment for $6.08 million earlier this year, joining the likes of Jon Bon Jovi, Ben Stiller, and fashion photographer Steven Klein at the West Village building.
She never moved in to the condo, at least according to the listing shared by Douglas Elliman's Jacky Teplitzky Team, with brokers Adam Radomski, Christian Benites and Geraldine Dayan. They say the renter will be the "very first" to live in this particular unit.
We can't imagine why Shayk wouldn't want to make herself at home in the apartment, which has a formal entry foyer, 10.5-foot walls of floor-to-ceiling windows throughout, and a dining room that opens to a chef's kitchen with Alabama white marble counters, Molteni walnut cabinetry and a built-in wine fridge. The master suite is set up with a separate dressing area and an excessive count of three closets. The marble master bath has a custom double vanity and radiant heated floors.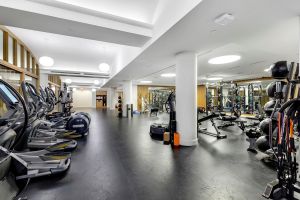 There's even a 452-square-foot terrace, which is perfect for "entertaining, relaxing, dining al fresco or a morning breath of fresh air," per the listing, which is, oddly enough, rather lacking in photos of the actual apartment. It does, however, provide many an image of the luxe condo's amenities, like the 3,000-square-foot fitness center with a yoga and Pilates studio. Perhaps it's a form of motivation for those of us who don't have the physique of a supermodel? If you're not in the mood to jump around in a gym all day, perhaps a dip in the 75-foot swimming pool is more your speed.
Maybe Shayk is still lounging around in her loft at 166 Perry Street, which she put on the market in December for nearly $4 million–she bought that apartment when she was still dating soccer star Cristiano Ronaldo. No matter, the lucky renter of this 150 Charles pad will at least get to live as the model does (or would, we suppose) for a time. Sadly, however, it does not appear that the listing comes with Bradley Cooper.